Case Studies
---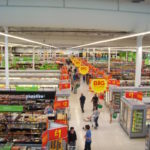 ---
View
A great example of how to leverage the paid for inventory of your retail partner sites to drive visibility without an owned and operated ecommerce site.
RB, with products, such as Dettol and Vanish in its portfolio, worked with HookLogic's Retail Search Exchange to increase visibility of their products across sites, including Asda, Argos and Boots.
Delivering 20m impressions and a 1600% ROAS within the first five weeks of the campaign, RB saw great success with HookLogic, showing they were able to generate efficient ecommerce traffic and not only boost their own sales, but those of their retail partners too.
---
Case Study Content
RB achieves 1,600% return on ad spend using HookLogic Sponsored Products
Recognising ecommerce as a strategic growth driver, consumer health business RB aimed to increase sales across its portfolio – with brands including Dettol, AirWick, and Vanish – on multiple online retailers. RB sought an effective way to combine ecommerce traffic and advanced data science to generate ads relevant to each shopper, develop deeper insights into media effectiveness, and increase product sales.
To meet these goals RB implemented HookLogic's ecommerce ad exchange, to enable its brands to become performance marketers and accelerate sales across a network of retail sites including Asda, Argos, and Boots. The HookLogic Exchange provides enhanced product visibility through the strategic placement of native product ads, insight into sales performance, and a means to reach millions of in-market shoppers. 
In this case study HookLogic outlines how, in its first five-week trial programme, RB was empowered to generate 20 million impressions and achieve a campaign return on ad spend (ROAS) of over 1,600%. 
---
Download case study
---