Case Studies
---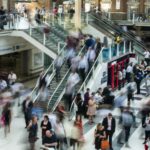 ---
View
A powerful example of the value of geo targeting and day parting to raise awareness of potentially suspicious activity on public transport.
TubeMogul worked with Network Rail and Opticomm to devise a mobile safety campaign, targeting commuters on specific routes at certain times of day.
The campaign achieved 91% viewability and, more importantly, saw seven commuter reports of suspicious activity registered as a result. The success shows the potential value of targeted video in driving awareness of a sensitive, yet ever present subject matter.
---
Case Study Content
The objective
British Transport Police and Network Rail sought to encourage the public to report suspicious activity on train routes and platforms across the UK. To support this initiative, TubeMogul was approached to power a campaign targeting commuters on specific test routes running from SE London to Central London between day-parted times of 6am to 7pm.
The solution
Using a combination of display and video in premium environments, TubeMogul geo-targeted the routes of interest with accuracy – driving awareness and engagement in the form of traffic and reports registered on the rail505.com landing page. 
IP geo-targeting was used alongside Facebook to target key audiences during commuter periods where users were found reading daily content, engaging with social news feeds or playing mobile games.
The results
A viewability rate of 91% was achieved. Using the power of integrated social and mobile targeting, TubeMogul ensured that the campaign reached its core audience of females (58.9%) during critical commuter hours (7-8am), verifying the results via an independent third-party (Nielsen).
---
Download case study
---