Case Studies
---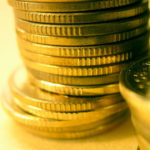 ---
View
With high net worth individuals increasingly running their lives through mobile devices, connecting with them on these platforms has become increasingly important for financial institutions. This case study shows how effective mobile video ads can be at reaching wealth managers, investment bankers, and corporate institutions.
The campaign was meant as a brand refresh for UBS. Using Ogury's mobile relevancy targeting, based on proprietary device-level first party behavioural data, the campaign achieved high awareness of this refresh, and allowed the users to seamlessly and directly engage with the content. The CTR was 9.6%, compared to an average campaign on 1.6%.
---
Case Study Content
UBS "Life Questions" was launched with a 70% focus on digital. Ogury supported the "Life Questions" campaign with a mobile specific full screen video ad campaign during Q1 and Q2 of 2017.
The videos were designed to stir customers' imagination and emotions. Clients choose financial products because they speak to the value and demands they have as individuals – these are emotional and personal decisions. So, the objective of the campaign is to make clients feel like the bank understands them, and can help them find the right answers.
The brief for the mobile campaign was to drive quality traffic to the UBS brand hub page. Quality visits were defined as visits to the microsite with at least one of the following actions: more than one page view, video start, file download, click on exit link, scrolling down, and spending at least 10 seconds on the site.
The objective of the campaign was to reach and engage English speaking high net worth individuals with business and high end luxury interests, on their mobile devices, in five markets around the globe: US, UK, Germany, Hong Kong, and Singapore.
---
Download case study
---