AdColony's Matt Barash on IPA Bellwether, Axel Springer, and CVS
by Grace Dillon on 1st May 2020 in Podcast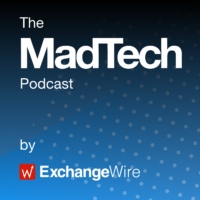 On this week's episode of The MadTech Podcast, ExchangeWire's Rachel Smith is joined by Matt Barash, SVP Strategy & Business Development, AdColony, and Ciaran O'Kane, CEO, ExchangeWire, to discuss the latest news in ad tech and martech.
On this week's episode:
- The much talked about rise of 1000 walled gardens, in response to data privacy restrictions amongst other catalysts, appears to be playing out to some extent as news this week reported that
US Pharmacy retail chain CVS, is pitching CVS
 media exchange
- an ad network for those wanting to buy inventory on CVS.com. They will also be offering access to their ad network for off-site placements, which relies on CVS data on Google, Facebook & Instagram. In addition they are offering a full managed service, including dynamic creative optimisation.

AdColony
AdColony is the leading in-app marketplace for brands, with over 1.5 billion users globally. Known for our exclusive Instant-Play™ HD video technology, display and rich media formats, our global performance advertising business, programmatic market...
Powered by PressBox
AdvertisingDigital MarketingMeasurementPublisherTargeting