Essence's Vince Niou on eBay, SCMP, and Siam Commercial Bank's New Food Delivery Offering
by Grace Dillon on 24th Jul 2020 in Podcast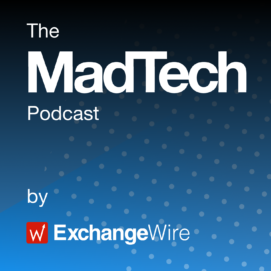 On this week's episode of The MadTech Podcast, ExchangeWire's Rachel Smith and Lindsay Rowntree are joined by Vince Niou, AVP, programmatic & data strategy, APAC at Essence, to discuss the latest news in ad tech and martech.
In this week's episode:
– eBay has
sold its classifieds business to Adevinta,
a Norwegian e-commerce and classifieds platform owned by Norwegian publisher Schibsted, for USD $9.2bn (£7.2bn). Months of speculation preceded the deal, with eBay receiving pressure by investors to consolidate a business that sprawled across classifieds, e-commerce, PayPal and ticketing platform Viagogo. The online marketplace has already shed PayPal, which is now a separate entity, and Viagogo, which was acquired by Stubhub last year, (however, the deal is currently under scrutiny from competition authorities). This latest agreement with Adevinta comes at a time when e-commerce platforms have seen a surge due to the pandemic, which has triggered a noticeable change in consumer buying habits. It will be interesting, therefore, to see how the Classifieds unit performs, and whether eBay was right to part with it in the current climate.
– South China Morning Post has becomes the
first news media publisher in Asia to launch a targeting and activation platform based on its own first party data
. Launched a few weeks ago the platform offers an alternative to third-party cookies, which have been or are set to be phased out across major browsers. SCMP has emphasised some of the obvious benefits of this offering, including the ability it gives the publisher to control its own data and ensure privacy compliance, as well as to better understand their audience, add unique data sets and insight, provide rich contextual targeting solutions, and respond to market demands more efficiently and effectively. SCMP is using declared first-party user data together with poll, survey and site interaction data and observations, and they are using this to work towards a single-sign on and persistent ID solution.
– Thailand's Siam Commercial Bank is challenging Southeast Asian super utility apps Grab and Gojek by
launching a food delivery service
. It's not clear what they will charge customers, but the service will waive the typical commission fees of between 20-40% that Grab and Gojek charge. The firm is also incentivising restaurants to use their delivery service by transferring the funds from a sale within one hour via their digital banking service. SCB is reportedly hoping to boost its customer base by providing loans to these delivery consumers and restaurants, taking a direct stab at the expansion plans of the super utility apps, which include branching into e-payments, digital banking, insurance, and other financial services. SCB has reportedly been planning the move for a number of years, prior to the success of Grab and Gojek. However, the offering could emerge as a threat to the regional super utility apps, so it will be interesting to see how they respond to it.
The MadTech Podcast is also available on: