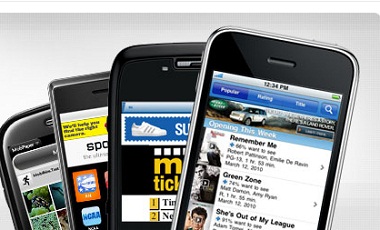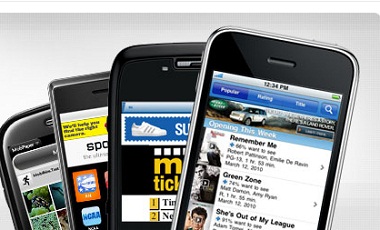 This year the opening day of Mobile World Congress has seen a series of announcements indicating that programmatic advertising is proving an increasingly popular method for brands to reach consumers in the 'mobile first' markets of Asia and Latin America.

Millennial Media and AppNexus have today (25 February) announced they are to roll out their mobile media exchange (MMX) to an additional 20 countries at Mobile World Congress, where the programmatic advertising industry has had unprecedented prominence.

The pair have revealed they will roll out MMX to multiple new markets - including India, the Russian Federation, Saudi Arabia, Israel, Switzerland, the United Arab Emirates, and Austria – among others, as well as the introduction of improved transparency tools to the suite, after its initial launch in the USA last year.
Millennial Media, which initially launched as a mobile ad network, claims the new targeting enhancements include the ability to reach consumers across desktop and mobile, with a new feature that lets advertisers centralise their campaign booking.
Ryan Christensen, AppNexus, VP of product, says: "Together with Millennial Media, we are accelerating advertisers' ability to reach cross-screen audiences seamlessly, effectively, and at exchange scale.
"We believe that programmatic ad technology is critical to enabling cross-device targeting with exceptional control and performance for the world's largest marketers."
Both companies now claim that MMX now offers precise inventory packaging opportunities that let advertisers target their messaging down specific channels and specific content, as well as private marketplaces to engage with premium audiences, with greater transparency.
Mollie Spilman, Millennial Media, EVP, global sales and operations, expects the service to be picked up quickly in the APAC region
Meanwhile, Mobile World Congress also saw Ireland-based ink a deal with FMCG behemoth Unilever to implement its automated advertising tool Konnect to target mobile users in high growth markets such as India, where vast swathes of the population will have their first experience of the web via a mobile device.
Unilever will initially use the service to promote its Sunlight soap brand in India as part of its 'Crafting Brands for Life in a Connected World' strategy, according to Luis Di-Como, Unilever SVP, media.
After its initial trial in India, Unilever will use Konnect to more intelligently target users in other parts of Asia, including the colossal Chinese market, with Brandtone claiming that Konnect's automated systems will help brand managers save months of planning, and more quickly execute their marketing plans.
Rahul Welde, Unilever VP, media, says: "We see Konnect as the marketing equivalent of the Bloomberg terminal – providing real-time insights and a way of managing campaigns as they happen. We can now identify, engage and reward individuals who use our products exactly at a time when it represents the most value for them."
Through the platform, marketers have access to a vast permissioned database, allowing them to identify a target audience, create a relevant brand promotion offer and issue a call to action all from their laptop, or mobile device.
Separately, mobile operator Telefonica, announced that it has struck a deal with Clash of the Clans developer SuperCell, to promote its flagship title to its smartphone customers in Brazil, Argentina and Colombia.
The mobile operator will conduct an ad effectiveness study among its smartphone subscriber base in these countries and them promote the game via SMS and MMS in a deal brokered by mobile media agency Fetch.
Mobile World Congress is hosted in Gran Fira Barcelona and runs until 27 February.
Ad NetworkAPACChinaDisplayExchangeIndiaLATAMMENAMiddle EastMobileProgrammaticTrading