New EU-US Safe Harbour Agreement; Admedo Secures USD$6m in Funding
by Sonja Kroll on 5th Feb 2016 in News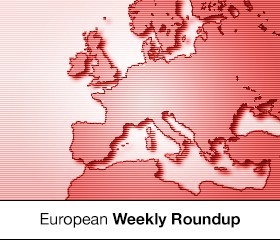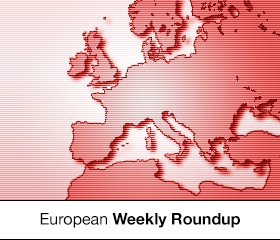 ExchangeWire rounds up some of the biggest stories in the European digital advertising space. In this week's edition: New Safe Harbour deal between EU and US; Admedo closes funding round; Widespace bags  €15.8m in funding; IBM buys creative agency; and Telenor invests in ad tech.
EU and US agree on 'Privacy Shield'
Safe Harbour is dead, long live Privacy Shield: The EU and the US took longer than the 31 January 2016 deadline to hash out a new data transfer deal, but have finally announced the new pact with a couple of days' delay on 2 February. And for now it looks as if tech companies both side of the pond can breathe again, as the new regulations continue to allow the free flow of data.
In the absence of further details on the new deal, the European Commission highlighted three essential elements of the agreement, dubbed Privacy Shield: US Companies that are importing personal data from Europe are under "strong obligation" to guarantee personal rights and process data according to privacy laws. Companies will be monitored on their privacy commitments and have to agree to complying with European data protection authorities. The US government will give assurance that access to personal data from European citizens will be subject to clear limitations, safeguards and oversight mechanisms, ruling out mass surveillance. Finally, European citizens who want to complain about suspected abuse of their privacy rights, will be given redress possibilities.
"This new framework will protect the fundamental rights of Europeans where their data is transferred to the United States and ensure legal certainty for businesses", the European Commission emphasised in a statement issued on Tuesday.
As yet unratified by the 28 EU member states, the particulars of the new deal will be worked into a framework over the coming months, while the US has been tasked with preparing for the new regulation. This includes the implementation of new monitoring mechanisms and the appointment of a new ombudsman.
The new agreement replaces the old Safe Harbour deal which had been invalidated in October 2015.
Series B funding round for Admedo
London-based ad platform Admedo has closed a series B funding round and secured USD$6m (£4.1m) in capital. The funding comes from MMC Ventures, as well as past investor Sussex Place Ventures.
With offices in Berlin and Paris already opened, and represented in the North American market via New York and Los Angeles, Admedo is now looking to scale the business and move into Middle Eastern markets by opening a new branch in Dubai within the year.
"The growth we've experienced at Admedo in recent years has been fantastic, particularly in the UK and US", says Nick Moutter, CEO and co-founder of Admedo. "The next few years will see us take the business on a new growth journey."
Widespace raises €15.8m in funding
With mobile screen size and quality continuing to increase, video will establish itself as the most important type of mobile content, with 70% of all media consumption being on mobile or tablet devices by 2018. No wonder then that Widespace's shareholders are investing again in the Swedish tech company. Raised through new share issue to past investors such as Industrifonden and Northzone, among others, Widespace has added €15.8m (£ 12.1m) to its capital.
The funding news reflect Widespace's recent growth – a momentum that Widespace CEO Patrik Fagerlund is hoping to apply to further expansion in Europe and key markets. "We will also invest further in strategic areas of our technology, such as automation and visualisation of data", the co-founder said.
The company currently employs 230 people in 10 countries.
IBM buys Aperto
IBM is on a buying spree. The hardware giant has just announced that it will buy German digital agency Aperto. The Berlin-based company will enhance IBM's enterprise business under the umbrella of the IBM Interactive Experience team.
With Aperto, IBM hopes to bolster its digital agency business, providing strategy and design skills for companies that are reacting to the growing demand for consumer-like experiences. Aperto's exisiting client portfolio will come in handy in that respect: Industry-leading groups such as car manufacturer Volkswagen and electronics company Siemens are among the portfolio of clients.
"We're honored to be joining forces with Aperto and look forward to reshaping the future of business and digital innovation with our clients in Germany and beyond," said Paul Papas, global leader, IBM Interactive Experience.
Aperto's current staff of more than 300 employees is expected to continue working with the existing clients.
IBM is hoping to finalise the transaction within the first quarter of 2016. Financial details of the takeover were not disclosed.
IBM recently also acquired US-based digital marketing agency Resource/Ammirati and AI-developer Weather Company.
Tapad snapped up by Telenor
Buying up ad tech companies seems all the rage for telecom providers these days. Norwegian telecommunications group Telenor has snapped up US-based device graph company Tapad for USD$360m (£246.9m). This investment will give Telenor a 95% stake in the martech company. The remaining 5% are held by founders Are Traasdahl and Dag Liodden.
With the acquisition of Tapad, Telenor is hoping to get a foot into the adtech and mar tech sectors, strengthening Telenor's own data analytics capabilities and scaling Tapad's business in both established and emerging markets.
"With the acquisition of Tapad, Telenor Group is taking a position within the rapidly growing market for advertising technology, and securing important competence within digital marketing and analytics", says Sigve Brekke, CEO of Telenor Group. "I believe significant value can be created from applying marketing technology to improve the digital capabilities of our core telecom business. This will improve our understanding of customer behaviour, and supports building a platform for other business areas''
Allowing Tapad to operate as a standalone unit within the Telenor organisation, the company will continue to be led by Traasdahl as CEO and Liodden as CTO.
TagsAgencyDACHDataEMEANordicsProgrammaticTechnology