Telenor Acquires Tapad For USD$360M As Telco Ad Tech Stack Race Continues
by Ciaran O'Kane on 1st Feb 2016 in News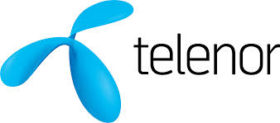 Telenor, a leading telco in APAC and Europe, has acquired Tapad for USD$360m (£252m). Tapad is a leading device graph company.
The device graph is the hottest point solution in ad tech right now, with continued M&A speculation around remaining players in this space like Drawbridge, Screen6 and AdBrain.
What's the rationale behind this deal? The thinking from Telenor is simple: to monetise hundreds of millions of its existing user data.
What Tapad offers is a means to take specific Telenor mobile data and – via the Tapad device graph – increase the "probability" of reaching that user across different channels.
There is no doubt Telenor is going to start a media business. Decreasing revenue from core business is making large global telco companies look for new revenues.
Only last year Verizon acquired AOL for USD$4.4bn (£3.08bn), as it looks to leverage the AOL tech stack and media business to unlock value from its own pool of user data.
User data is a key area for monetisation for all telco companies.
Tapad had a very large IO business, and it is likely that the high valuation was based on this.
More acquisitions coming
There is no doubt more deals are coming in this space. Telcos are looking greedily at the advertising space – and paying particular attention to the continued growth in both Google and Facebook's mobile ad business.
The telcos have data about users, and lots of users – but the use of such data is restricted. A device graph opens up the possibility of cross-device ad targeting.
Big telcos are looking to acquire both ad tech and digital media companies as they try to build new revenue models.
The ad network, it would seem, is one of those areas of interest for the telcos. The IO is back in vogue.
TagsDisplay