DoubleVerify Acquires Ad-Juster; Rubicon Project Announces LiveRamp Integration
by Mathew Broughton on 8th Nov 2019 in News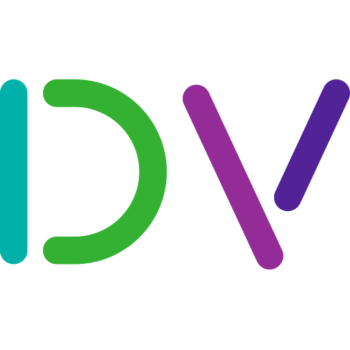 In this weekly segment, ExchangeWire sums up key industry updates on ad tech from around the European region – in this edition: DoubleVerify acquires Ad-Juster; Rubicon Project announces LiveRamp integration; IPA supports ISBA Origin; AudienceProject launches AudienceHub; and Innovid expanding in Europe.
DoubleVerify acquires Ad-Juster
DoubleVerify, a leading independent platform for digital media measurement and analytics, has announced the acquisition of Ad-Juster, a SaaS-based reporting and analytics platform for digital publishers. Ad-Juster services deliver the data transparency and insights publishers use to optimise their ad revenues across comprehensive direct and programmatic sales channels.
Most large digital publishers today rely on multiple marketing channels and supply platforms to maximise the sale of their ad inventory. However, a lack of consistent standards and channel fragmentation result in data discrepancies, reporting complexity and unresolved revenue conflicts – often without the transparency and actionable insights needed to address the issues.
The Ad-Juster reporting and analytics platform unifies massive volumes of publishers' advertising inventory and sales data from thousands of integrations with third-party servers and programmatic demand platforms – providing the transparency and analytics necessary to maximise publisher revenue yield and streamline internal operations. Founded in 2007, Ad-Juster currently serves over 110 publisher clients, including over half of the top 100 comScore-ranked web publishers.
"Ad-Juster brings a proven market solution, a premium customer base and a talented team of product, engineering and client-serving professionals," said Wayne Gattinella, DoubleVerify CEO. "Combining our two companies will create a holistic measurement & analytics solution across the entire digital ecosystem – joining the Ad-Juster data platform for sell-side partners with the DV platform for buy-side partners."
Rubicon Project announces LiveRamp integration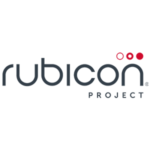 Rubicon Project, the global exchange for advertising, has announced an integration with LiveRamp and its IdentityLink graph. The integration allows identity to be efficiently passed in real time and enables a more consistent view of the consumer.
LiveRamp's IdentityLink is a neutral, privacy-first, people-based identifier. Rubicon Project's implementation of IdentityLink in the bidstream enables DSPs to directly transact on IdentityLinks (IDL), which reduces dependence on cookies, improves addressability, and allows marketers to engage people, rather than devices, to deliver more meaningful experiences. And in an era where budgets are being scrutinised for ROI, every impression bought on IdentityLink can be measured on IdentityLink – giving marketers transparent measurement across Rubicon Project's IdentityLink-enabled inventory.
"This integration is an important part of our overall support for a community-driven identity solution," said Garrett McGrath, Vice President, Product, Rubicon Project. "Browsers are restricting third-party cookies or outright blocking them by default. We continue to observe a decrease in reliance on the third-party cookies, and common identifiers like IdentityLink help limit the spread of proprietary IDs that clog up pages and negatively impact the user experience."
IPA supports ISBA Origin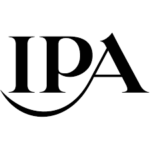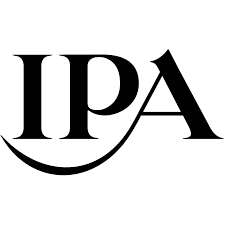 IPA Director of Media Research, Belinda Beeftink, has broadly welcomed ISBA's UK Cross Media Measurement initiative, Origin, saying:
"The IPA has been supportive of the ISBA UK Cross Media Measurement initiative for the past year. It is clear that both advertisers and agencies want better and more measurement of all video and we will be working closely with ISBA to ensure that any development in measurement adheres to JIC standards of accountability, transparency, quality and independence.
"It is worth noting the difference between the IPA's TouchPoints and this initiative because the IPA TouchPoints survey has been providing cross media measurement for over ten years. TouchPoints is used as a planning tool and can provide data to better understand what BVoD adds to campaigns. The new ISBA initiative, Origin, will focus on campaign evaluation. So they should complement each other well."
AudienceProject launches AudienceHub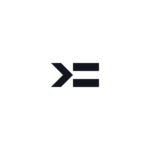 AudienceProject has today launched AudienceHub, a new tool that enables publishers to develop a more sustainable business model by leveraging their own unique assets to build first-party audiences.
AudienceHub allows publishers to input data from a multitude of sources such as CRM data and website surveys, to build bespoke and customer-specific audiences for activation in online media campaigns. The platform uses complex machine learning algorithms and AudienceProject's Audience Intelligent Robot (AIR), to analyse the online behaviour of users from publishers' first-party data, and find individuals with similar behaviour patterns, so they can reach the greatest number of prospective customers.
AudienceHub is an intuitive self-service platform that guides the user through each step of the process from importing data, building and growing an audience, to distributing to the desired platform.
Rune Werliin, Chief Product Officer at AudienceProject commented: "In today's media landscape, publishers are unfortunately getting a smaller and smaller piece of the pie when it comes to global advertising spend. With the rise of the tech giants and the increase of programmatic buying taking place in open auctions where publishers cannot apply data and measurement, it's no surprise they are losing out.
"Our aim is to help publishers build solutions to offer another way for the publishers and their clients. AudienceHub is a part of that solution and enables publishers to build unique and valuable audiences from first-party data to activate across their media properties."
Innovid expanding in Europe

Innovid, an independent advertising and analytics platform built for television, has announced the appointment of regional leader Wolfgang Kirschner to head its expansion efforts across Germany, Austria and Switzerland. In his new role, Kirschner will be based out of Munich and will focus on building Innovid's regional teams to support the rapid growth of global advertising brands across the market.
"Innovid has experienced a significant demand in the DACH region as we continue our strategic global expansion," said Zvika Netter, CEO and Co-Founder of Innovid. "The appointment of Wolfgang who brings strong regional relationships and local knowledge, will enable us to elevate our support of the global brands in this area."
In addition, Innovid announced the appointment of Jeremy Straight as Senior Vice President of Business Development, based out of New York. Straight's decade of expertise in advertising technology, with a focus on video, will help Innovid continue to build innovative solutions with its partners and advance the CTV landscape, as well as develop and grow new and existing client relationships.
Also in the news
- Bidstack sponsors NFG's FIFA 20 kit
AnalyticsAudienceEMEAIdentityMeasurementTV