IAB Europe in Breach of GDPR; Meta Faces Former Rival
by Zara Briggs on 8th Nov 2021 in News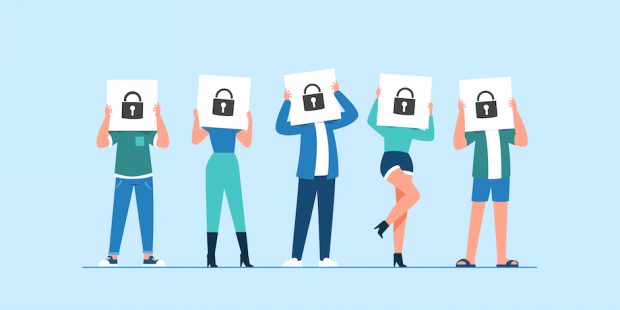 In today's ExchangeWire news digest: IAB Europe will face DPA draft ruling alleging they breached GDPR principles; Meta are being sued by former Instagram rival Phhhoto; and Momenta raise a further USD$500m in their Series C.
IAB Europe soon to face draft ruling over GDPR breach
IAB Europe, the European-level association for the advertising and digital marketing ecosystem, are allegedly in breach of Europe's GDPR principles of transparency via their Transparency and Consent Framework (TCF). 
A year ago, the Belgian data protection authority (DPA) conducted an investigation into the flagship framework used by multiple advertisers, including Google, for gathering user preferences on personal data. The DPA found that the TCF failed to comply with the transparency, fairness, and accountability principles of the GDPR; it has been highlighted that the choice of controlling how your data will be used was, in fact, less of a choice. Further evidence came to light suggesting that the TCF does not provide suitable rules for the processing of special category data.
According to a press statement published by IAB Europe, the authority is now in the final stages of finalising a draft ruling, with an expected guilty verdict on behalf of the TCF. In an attempt to get ahead of the non-compliance injunction, the digital advertising association have stated that "the draft ruling will apparently identify infringements of the GDPR by IAB Europe." In further attempts to lighten the damage, they have suggested that the infringements can be "remedied within six months", clearly hoping for a quick turnaround and attempting to control criticism. 
This coincides with a contrasting statement from the Irish Council for Civil Liberties, opening with "we have won. The online advertising industry and its trade body, "IAB Europe", have been found to have deprived hundreds of millions of Europeans of their fundamental rights." They add, "evidence reveals that IAB Europe knew that conventional tracking-based advertising was "incompatible with consent under GDPR" before it launched the consent system."
Meta face Instagram former rivals in a new antitrust lawsuit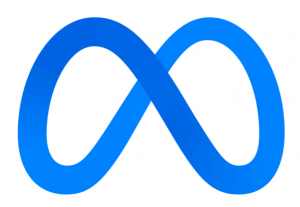 The former Instagram rival, Phhhoto, have filed an antitrust lawsuit against Meta, previously known as Facebook, claiming that the social media giant mirrored their product in order to squash the competition. The suit details a number of actions that Facebook took to allegedly drive the social media photo app out of business, including talks about a potential partnership between the two companies to incorporate Phhhoto's signature looping video feature into Facebook and Instagram. After no deal materialised, Meta (who were Facebook at the time) released an almost identical feature, known as Boomerang. The launch controversially coincided with the launch of Phhhoto on Android on 22 October 2015.
Phhhoto started up in 2014, inviting users to create short repeating videos. The app became popular, with a multitude of Facebook employees using the app, including  Mark Zuckerberg (according to TechCrunch). The suit filed on Thursday (4 November) by the startup reads, ​​"on or about August 8, 2014, Zuckerberg downloaded and installed the app onto his phone, entered the phone number of his device into the Phhhoto app, created a personal account, and posted a profile picture of himself to his new Phhhoto account."
Further allegations include Instagram cutting Phhhoto off from their social graph, and removing pre-populated Instagram hashtags that indicated where content originated from. The end of the app in 2017 was posted on their Twitter feed, with a final signature video reading "all things end".
In further news, the newly rebranded social media entity could be sued by Chicago-based platform Meta Company, due to allegations that the tech giant stole their name. According to reports, Meta Company converted "Meta" into their trademark in August, however they are willing to free the name Meta for a payment of USD$20m (£14.8m). To make light of the situation, Meta Company took to Twitter to publish an image taken from the rebranding announcement by Meta (Facebook), of Zuckerberg holding up their logo. It's suggested that the original owners of Meta have done this to avoid being buried by social posts from Zuckerberg's entity.
Momenta raises another $500m (£370.2m) in their Series C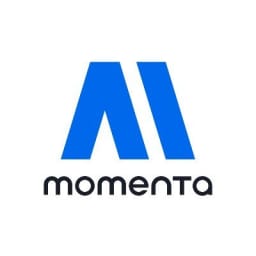 Momenta, a solutions provider from China, have announced an additional USD$500m (£370.2m) to their Series C round, bringing the total to over USD$1bn (£740.4m). The round followed a previous investment of USD$300m (£222m) by General Motors in September. Momenta stated that the funding will be used "to accelerate the development of next-generation self-driving technologies for future GM vehicles in China."
Momenta, who were founded in 2016 with the aim of improving safety and efficiency of driving through artificial intelligence, recently opened their first overseas office, located in Stuttgart. The startup have gathered a long list of strategic investors including, but not limited to, China's state-owned SAIC Motor, GM, Toyota, Mercedes-Benz, and Bosch. 
"Customers in China are embracing electrification and advanced self-driving technology faster than anywhere else in the world," Momenta stated in a press release announcing the previous funding round.
Also in the news:
- Zefr, Leader in Brand Suitability for Video, Appoints Jan Jacoby as Commercial Director DACH
- Fifty Launches their Award-Winning Cookieless Solution, FiftyAurora
- Adform Appoints Experienced Brand Marketing Executive Barbara Daliri Freyduni to Board of Directors
- Comscore Expands Partnership with Eyeota to Deliver First-Of-Its-Kind Contextual Solution in the Americas and Asia
CookiesFacebookFundingGDPRPrivacy