Apple Denied Requested Stay; fuboTV Acquire Molotov
by Zara Briggs on 11th Nov 2021 in News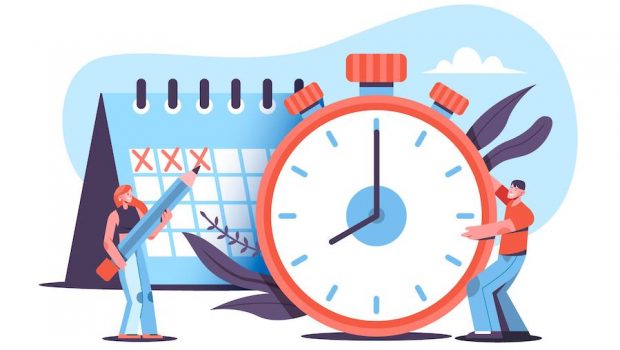 In today's ExchangeWire news digest: Apple's requested stay has been denied during the Epic vs Apple lawsuit; fuboTV have acquired Molotov in a binding agreement; and STG are set to acquire Celtra.
Apple's requested stay is denied by Judge Gonzalez Rogers

Apple's requested stay, in a lawsuit filed against the tech giant for banning developers from directing users away from the App Store's payment system, has been denied by Judge Gonzalez Rogers. The ruling stated that Apple must allow app developers to offer alternative payment options, which they must abide by before the 9th December. It has been reported that the iPhone maker are planning to appeal to the Ninth Circuit for a stay.
Apple attorney Mark Perry has commented on the denied motion, stating, "this will be the first time Apple has ever allowed live links in an app for digital content. It's going to take months to figure out the engineering, economic, business, and other issues." He adds, "it is exceedingly complicated. There have to be guardrails and guidelines to protect children, to protect developers, to protect consumers, to protect Apple. And they have to be written into guidelines that can be explained and enforced and applied." According to court documents, Apple did not request additional time other than 10 days to appeal the ruling, which they have been granted.
The judges' new order reads, "Apple's motion is based on a selective reading of this Court's findings and ignores all of the findings which supported the injunction."
In further legal news, Apple have lost their battle against Huawei's use of the name "MatePod" for their earbud device. Apple's argument reflected concerns that the name was too similar to their own trademarks, EarPods and AirPods, claiming that the Chinese tech firm "maliciously copied" the term. The motion was however rejected for "insufficient evidence" in proving this.
fuboTV acquire CTV platform Molotov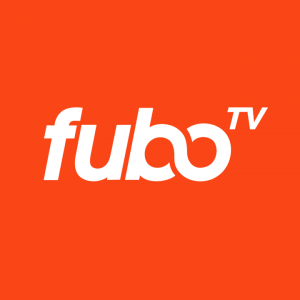 American streaming television service, fuboTV, have acquired Molotov, a French CTV platform, in a deal worth €164.3m (£140.6m). The binding offer will be paid in a combination of cash and equity consideration, amounting to a percentage of around 15-85%. According to a press release, fuboTV are hoping that the Paris-based streaming service can aid them with plans to expand globally due to Molotov's unique direct-to-consumer system.
Molotov, founded in 2016, offers a "freemium" live TV streaming service, as well as an advertising-based video on demand (AVOD) product, named Mango. They will remain based in Paris after the acquisition, and be led by JeanDavid Blanc, their co-founder, who commented, "we're thrilled to scale Molotov with fuboTV with whom we share the same ambition and vision for a live TV streaming platform."
The news was announced in conjunction with another acquisition by fuboTV, revealing that they will acquire Edisn.ai, an artificial intelligence computer-vision platform. In their shareholders letter, fuboTV stated that this acquisition will allow them to expand their "data science and engineering organisation globally, while significantly bolstering our technology capabilities in support of the integration of interactivity into our live streaming platform."
These acquisitions accompany the news that fuboTV have passed the one million subscribers landmark, which they announced Tuesday (9 November) in their Q3 financial results.
STG are set to acquire Celtra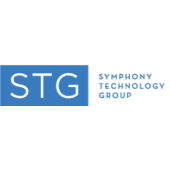 Symphony Technology Group, a private-equity firm, are on track to acquire a majority stake in creative automation platform Celtra, in a deal worth USD$190m (£141.9m). Mihael Mikek, co-founder of Celtra, announced the news to Insider, confirming that the transaction is likely to close at the end of the month.
According to reports by Crunchbase, Celtra have raised USD$25.2m (£18.8m) in funding to date, and are expected to generate around USD$50m (£37.3m) in revenue this year. Mikek told Insider, "when we started Celtra, our vision was to empower creativity in the most scalable way. We found that way with creative automation." He added, "today creative automation is fueling advertiser and media transformations across the industry, and we are thrilled to partner with STG on developing this vision and growing Celtra to the next stage."
The creative automation industry will see a dramatic rise after the demise of the third-party cookie, which has been underway since 2020. With the need for marketers to shorten the time it takes to bring campaigns to life, due to the rapid expansion of the digital sphere since the pandemic, the need for more efficient production methods will increase. Creative automation can quickly close that content gap, according to its proponents.
This acquisition has set the scene for the future, with the market seeing a potential flurry of martech platforms focusing on creative automation being snapped up.
Also in the news:
- The Publishers Empowered Summit
- Anzu Announces David Cox As Strategic Advisor
- Skyrise Intelligence Announces First DSP Integration
- Crimtan Welcomes Ad Tech Veteran James Males as their Newest Business Director
AcquisitionApp StoresAppleLegal