Microsoft Acquire AT&T's Xandr; Partnership with Alibaba Cloud Computing Suspended
by Zara Briggs on 22nd Dec 2021 in News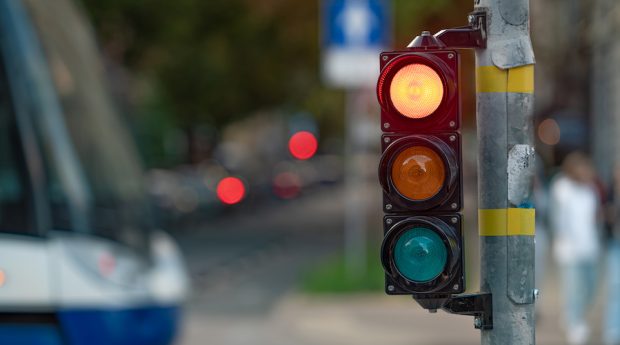 In today's ExchangeWire news digest: AT&T Inc. have agreed to sell Xandr to Microsoft for an undisclosed fee; Chinese regulators have suspended a partnership with Alibaba Cloud Computing over claims they failed to promptly report a cybersecurity vulnerability; and Rec Room have raised USD$145m (£108.9m) in their second investment of 2021.
AT&T have agreed to sell Xandr to Microsoft

Texas-based holding company, AT&T Inc., have agreed to sell their analysis and advertising division, Xandr, to Microsoft for an undisclosed fee. The news was announced by AT&T on Tuesday (21 December), describing how Xandr's software "strategically complements Microsoft's current advertising offerings." Executives have stated that the aim of the deal is to keep up with the changing digital ad landscape as it evolves into a post-cookie world. Moreover, combining Microsoft's audience intelligence, technology, and global advertising customer-base with Xandr will purportedly enhance delivery of digital advertising solutions for the open web.
President of web experiences at Microsoft, Mikhail Parakhin, commented, "with Xandr's talent and technology, Microsoft can accelerate the delivery of its digital advertising and retail media solutions, shaping tomorrow's digital ad marketplace into one that respects consumer privacy preferences, understands publishers' relationships with consumers and helps advertisers meet their goals." Mike Welch, Xandr's EVP and GM, adds, "Microsoft's shared vision of empowering a free and open web and championing an open industry alternative via a global advertising marketplace makes it a great fit for Xandr. We look forward to using our innovative platform to help accelerate Microsoft's digital advertising and retail media capabilities."
There has been a flurry of mergers in recent weeks: Criteo's acquisition of IPONWEB, GumGum purchasing Playground xyz, and now Mastercard's investment of McDonald's customer experience platform, Dynamic Yield. In the announcement, the McDonald's-owned company was described as a "natural addition", with the ability to help Mastercard meet customers' needs with a more personalised experience. Raj Seshadri, President of Data & Services at Mastercard, commented, "the notion of going into a store or opening a webpage to find an experience perfectly tailored to you is no longer farfetched. It's a reality that more brands are deploying and more consumers expect. With Dynamic Yield's expertise and our scale and relationships, we'll be able to bring the connections between the end consumer and our customers to new heights."
Chinese regulators suspend information-sharing partnership with Alibaba Cloud Computing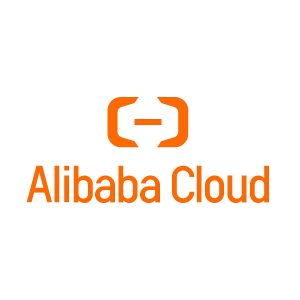 Chinese regulators have suspended a cooperative partnership with Alibaba Cloud Computing, over claims they failed to promptly report and tackle a vulnerability in open-source logging framework Apache Log4j2, according to state-backed media reports. It has been alleged that MIIT received an issue report from a third party source, as opposed to Alibaba Cloud who already knew about the vulnerability, leading to the deal suspension.
Log4j2 is a popular java-based tool, widely used in enterprise systems and web applications. A vulnerability in this software, named Log4shell, was recently discovered, leaving systems exposed to data breaches. The vulnerability, which has reportedly been exploited by hackers since the start of the month, was described in a phone briefing by Cybersecurity and Infrastructure Security Agency Director Jen Easterly as being "one of the most serious...if not the most serious." Tech giants, including Amazon Web Services and Google Cloud, found some of their services to be vulnerable.
The Ministry of Industry and Information Technology (MIIT) have announced that they will reassess the partnership in six months, potentially relaunching the deal if appropriate amendments have been made. The move further clarifies the Chinese government's attempt to crackdown on tech giants to reaffirm national online safety.
Rec Room raise USD$145m (£108.9m) in their second investment of 2021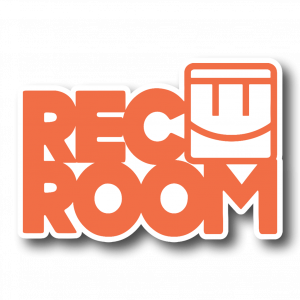 Rec Room, an online social gaming platform, have raised USD$145m (£108.9m) led by Coatue Management, with support from existing investors Sequoia Capital, Index Ventures, and Madrona Venture Group. Matt Mazzeo, general partner at Coatue Management, commented, "from phones to VR, millions of players are hanging out in Rec Room, and we're excited to partner with the team as they make the digital world more fun and immersive." The Seattle-based firm will use the funding, which has brought their current valuation to USD$3.5bn (£2.6bn), to enhance and expand their tools and audience of gamers. The recent investment is the second incoming funding for Rec Room in 2021, following an USD$100m (£75.1m) round in March that launched the firm into "unicorn" status.
Co-founder and CEO of Rec Room, Nick Fajt, has said in a statement, "it's been amazing to watch Rec Room grow from a tiny collection of mini-games into a global platform with millions of experiences built by the community. The platform has become a place where people can come together to form meaningful connections, build communities, and share their creativity." He adds, "there's still so much more we want to do, and as we head into 2022, we're excited to build more experiences, expand to new platforms, invest in best in class trust and safety systems, and continue to expand our creator tools."
Also in the news:
- Cadbury Gives User Control on their Ad Experience with Ogury
- AudioMob Teams Up with Oracle Moat to Provide World's First In-game Audio Ad Verification
- TheViewPoint Integrates with BidSwitch for Streamlined Access to the Global Programmatic Demand Ecosystem
- Seedtag's contextual AI can be used with Xandr Curate to give Brands a Global Scaleable Cookieless Solution
AcquisitionChinaCloudFundingGamingPartnership