Carousell Media Group Launch "Recommerce" Platform; Apple Comply With Dutch Ruling
by Zara Briggs on 18th Jan 2022 in News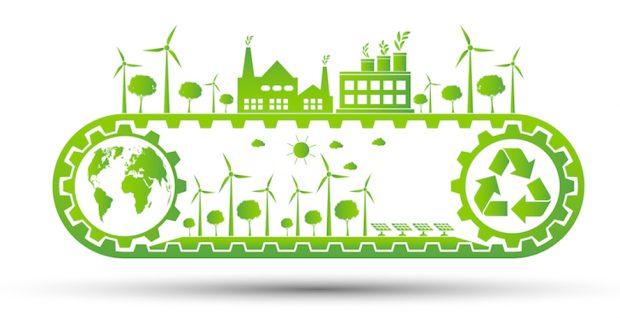 In today's ExchangeWire news digest: Carousell Media Group have launched Connect, a "recommerce" programmatic buying platform; Apple have complied with a Dutch ruling ordering the tech giant to allow developers of dating apps to offer alternative payment methods; and Mio have raised USD$8m (£5.9m) in a Series A round. 
Carousell Media Group have launched "recommerce" platform Connect

Marketing platform, Carousell Media Group, have launched Connect, a "recommerce" programmatic buying platform, providing users with alternative options to access their audiences on a larger scale - including video, display, audio, and CTV. According to Carousell, the product is unique due to the integration of first and third-party data to deliver end-to-end campaigns. This departure from walled gardens may increase throughout 2022, as platforms look towards more open approaches, away from the big tech playbook.
JJ Eastwood, managing director of the advertising platform, has commented, "we have witnessed unprecedented growth in recommerce over the last 12 months, that's being propelled by consumer demand for sustainability as well as ecommerce, and it's quickly becoming an important component of the consumer-brand relationship. However, because inspiration, discovery, and purchase can happen anywhere, we launched the Connect platform to allow brands to reach our buyers and sellers both on and off our marketplaces." 
Carousell Media Group, the advertising arm of Carousell Group, will also be establishing Carousell Search Ads which will enable marketers to "leverage real-time keyword searches", as part of their 2022 rollout under Connect.
In further news,Carousell Media Group's parent company, Carousell Group, have reportedly entered talks with L Catterton Asia, a special purpose acquisition company (SPAC), to go public via a merger, according to sources such as Bloomberg and The Business Times. An agreement could unfold as early as this quarter, however there is no guarantee that a merger agreement will proceed.
Apple allow alternative payment methods for dating apps in the Netherlands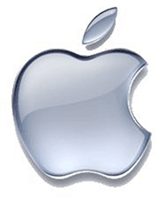 Apple have complied with a ruling, made back in December by the Dutch Authority for Consumers and Markets, demanding the tech giant to allow developers of dating apps in the Netherlands to offer alternative payment options. As of this weekend, changes have been made to comply with the ruling, which gave the iPhone maker until the 15th January to update their regulations. Apple have confirmed on their developers' blog that they will introduce "two optional new entitlements exclusively applicable to dating apps on the Netherlands App Store that provide additional payment processing options for users". Apple have been in an extensive battle with multiple regulators regarding their in-app payment requirements, and although this is a small change, it might just be foreshadowing what's to come later.
Regulators have taken a stricter stance on antitrust and monopolistic competition in recent months, potentially setting the scene for the future. Jim Steyer, CEO and founder of Common Sense, told The Washington Post, "I don't think there's any question that 2022 will be the watershed year when it comes to tech policy and regulation…2022 is the year that the rubber is going to meet the road." 
2021 ended with the ruling ordering Meta to sell GIPHY due to concerns that the acquisition would damage competition between social media platforms. It came as no surprise that the tech titan has applied to appeal on the grounds that the evidence to suggest that GIPHY would become a "meaningful competitor" within the UK advertising market is insubstantial. If the initial command goes ahead, it will be the first time the Competition and Markets Authority (CMA) have unwound a completed big tech deal, marking a pathway for others to do the same. 
Senator Amy Klobuchar has stated, "I expect our fight to rein in big tech will intensify, and we will start to see results," as reported by The Washington Post. She adds, "There is bipartisan momentum behind promoting competition and establishing digital rules of the road, and I know we can get something done."
Vietnamese commerce platform Mio receive new investment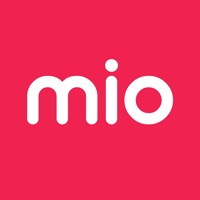 Social commerce platform, Mio, have raised USD$8m (£5.9m) in a Series A round led by Jungle Ventures. The new investment received support from Patamar Capital and Oliver Jung, as well as participation from existing investors GGV Capital, Venturra, Hustle Fund, iSEED SEA, and Gokul Rajaram, taking their total raised to USD$9.1m (£6.7m).
In May last year, the Vietnamese-based company achieved a USD$1m (£735,740) seed round co-led by Venturra Discovery and Golden Gate Ventures. The platform used this funding for expansion, strengthening their focus of offering next-day deliveries to tier 2 and 3 cities who are pushed aside. Mio are able to offer next-day options due to their logistics infrastructure that allows produce to be sent directly from farms to consumers.
According to reports, there is a strong possibility that Mio could grow further than Vietnam, but only after their presence has been strengthened closer to home. Co-founder and chief executive officer, Trung Huynh, said to Techcrunch that, "we need fresh capital to accelerate hiring, product development and supply chain to keep up with the pace of growth as we deepen our presence in existing geographies and expand to new provinces."
Also in the news:
- VIDAA Selects Unruly's SSP & Ad Server for CTV & Native Display
- the7stars Wins AG Barr Media Account
- Hivestack and Alfaxmedia Announce Exclusive Partnership in Hong Kong
AppleFundingInvestmentProduct Launch