Chinese Apps Follow TikTok's Exit from India; NBCUniversal Sign Global Deal with Anzu
by Hannah Dillon on 1st Mar 2022 in News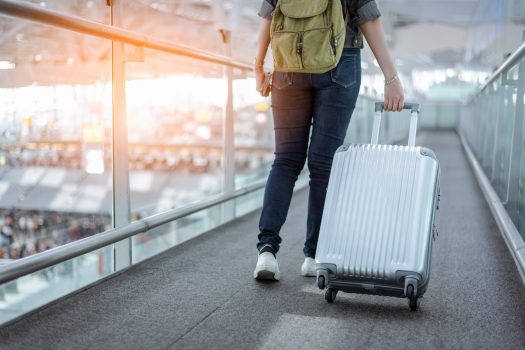 In today's ExchangeWire news digest: Chinese start-ups remove their apps from the Indian market; NBCUniversal sign a global deal with gaming start-up, Anzu; and Magnite purchase Carbon to enhance their publisher-first strategy.
Chinese start-ups follow TikTok's withdrawal from India
A number of Chinese start-ups are withdrawing from India, after reports that China-developed apps are not welcome in the country.
The decision to withdraw follows India's blacklisting of multiple apps developed in China. Since June 2020, over 270 apps have been banned by New Delhi, after a deadly Himalayan border clash between Chinese and Indian troops led to national security and privacy concerns.
Blacklisted apps include Tencent Holdings' multipurpose super app, WeChat; Alibaba Group's online shopping platform, Taobao; and Nasdaq-listed social media company JOYY's live-streaming platform, Bigo Live. Prior to the crackdown on China-developed apps, six in ten apps downloaded in India were developed by Chinese firms.
One of the largest apps to be impacted by the ban was ByteDance-owned TikTok, which previously generated roughly 30% of its total worldwide downloads in India. Following the ban, TikTok removed itself from India, stating:
"Given the lack of feedback from the government about how to resolve this issue in the subsequent seven months, it is with deep sadness that we have decided to reduce our workforce in India." 
TikTok's decision to withdraw is considered to have encouraged fellow Chinese tech companies to follow suit. Following TikTok's departure, the market share of Chinese apps in India dropped to from 38% in 2019 to 29% at the end of 2020, according to AppsFlyer.
NBCUniversal secure global deal with Anzu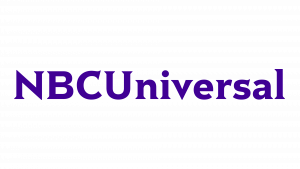 Global media company, NBCUniversal, have announced an international deal with Anzu to enhance their in-game advertising capabilities.
Anzu, a gaming ad tech start-up, provides in-game advertising solutions for mobile, PC, and console platforms. By blending real-world advertisements directly into video games, live streams, and esports tournaments, Anzu enables brands to advertise in-game-play, without disrupting the user experience. The ad tech start-up claims their technology has integrations which can measure ad viewability, audience verification, brand lift, fraud detection, and data enrichment.
The deal secures NBCUniversal as Anzu's global sales partner and exclusive third-party seller in the US and UK, with the global media and entertainment platform having also made "a small investment" in the start-up. NBCUniversal's roster of clients will also benefit from the deal, which will enable them to launch their own in-game ads across Anzu's cross-platform inventory.
Anzu, whose existing global partners include game studios Amanotes and Ubisoft, in addition to brands such as Samsung and Pepsi, will also benefit from the partnership by accessing NBCUniversal's One platform, which encompasses their marketing teams, and agency relationships.
Co-founder and CEO of Anzu, Itamar Benedy, said of the partnership: "[We] believe, over the next few years, most Fortune 500 brands will incorporate gaming into their ad strategies and the partnership with NBCUniversal brings us a step closer to this becoming a reality."
Magnite acquire Carbon to push publisher-first strategy


Independent omnichannel sell-side advertising platform, Magnite, have acquired measurement and monetisation platform, Carbon, for an undisclosed sum.
The purchase of Carbon - which enables publishers to measure, manage, and monetise audiences in real-time - aims to accelerate Magnite's privacy-focused and seller-first identity. 
Founded in the United Kingdom in 2018, Carbon enables audience management and creation for clients including Imgur, Narrative, Captify, and Zeotap, through their publisher-first audience technology. By combining this with their global footprint, Magnite hopes the acquisition will lead to the development of meaningful opportunities for advertisers to find new audiences and add value to their advertising.
Adam Soroca, chief product officer at Magnite, commented, "We believe seller-defined audiences will be a core part of the future of identity and addressability.
"CTV sellers have valuable viewer data that makes them well-positioned to create unique first-party data and we expect their demands around addressability to become more pronounced. As it relates to the open web, the likely deprecation of the third-party cookie means publisher-centric identity solutions are foundational to the future of advertising."
CEO & founder at Carbon, Pete Danks, added, "Helping publishers be more profitable by providing them with technology to unlock the opportunities within their data has always been core to our mission. We're excited to further this goal with Magnite and continue to work with publishers to lay the groundwork for a new audience-based advertising paradigm built on sell-side data."
Also in the news:
impact.com Releases The Partnership Economy, to Help Businesses Succeed in a Digital World
Contextual Advertising Expert Seedtag Opens Dubai Office
Clear Channel Europe & Broadsign Scale UK Partnership to Bolster Clear Channel LaunchPAD Programmatic Offering
AcquisitionAppsChinaCross-ChannelIn-GameIndia