UK Ministers Shelve Plans for New Tech Regulator; Paramount+ Subs Soar by 6.8 Million
by Hannah Dillon on 4th May 2022 in News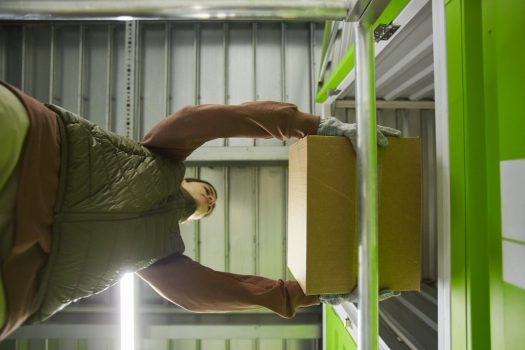 In today's ExchangeWire news digest: the UK abandons plans to empower a new tech regulator; Paramount+ records a surge of 6.8 million subscribers in Q1 2022; and Elon Musk outlines plans to take Twitter public to potential investors.
UK government abandons plans to bolster digital markets unit
The UK government is ready to abandon plans to issue statutory powers to a new technology regulator, reports the Financial Times (FT). The revelation comes as a blow to international efforts to limit the power of Big Tech companies, such as Facebook and Google.
The government's legislative programme for the year ahead, which is set to be announced during the Queen's Speech on 10th May, is expected to exclude a bill that would give the digital markets unit within the Competition and Markets Authority (CMA) statutory powers, according to FT.
The digital markets unit was launched in 2020, with the aim of strengthening the UK's competition standards to reign in Big Tech companies, whose market dominance has stymied smaller tech companies and limited consumer choice.
The UK government originally stated that the digital markets unit would be empowered to regulate tech companies by issuing new codes of conduct, in addition to having authority to fine companies in violation of these codes by up to 10% of their global turnover. By excluding this legislation from the Queen's Speech, the government will "damage the credibility of the whole enterprise," according to Julian Knight, Conservative chair of the Commons digital, culture, media and sport committee.
This change in direction for regulating tech companies in the UK follows claims that Prime Minister Boris Johnson has become ambivalent about the government intervening in the economy. This ambivalence could place the UK at risk of trailing behind international efforts to tackle the dominance of Big Tech, such as the EU's agreement of a new Digital Markets Act earlier this year.
Paramount+ sub count soars in Q1 2022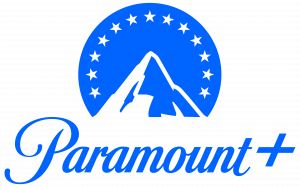 On Tuesday (3rd May) Paramount Global revealed its primary streaming platform, Paramount+, garnered 6.8 million new customers in Q1 2022, bolstering the platform's subscriber base to 40 million.
Paramount attributed its soaring sub count, which is up 20% since the previous quarter, to its original programming. The platform, which is home to Paramount movie studio, plus Nickelodeon and CBS, offers original titles including Halo and Star Trek: Picard.
The dramatic rise in subscribers has translated into a similar surge in the company's turnover, with the Paramount+'s revenue expanding by 148% in year-on-year earnings to USD$585m (£467m).
"The first quarter once again demonstrated the power and potential of Paramount's unique assets and the company's continued momentum," said Bob Bakish, Paramount's global CEO and president.
Paramount's growth comes as a stark contrast to that of rival platform Netflix, who shed 200,000 customers in the first quarter of 2022. The streaming giant, who experienced staggering growth during the coronavirus pandemic, chalked its plummeting sub count to heightened competition from rival services and widespread account sharing.
Musk plans to take Twitter public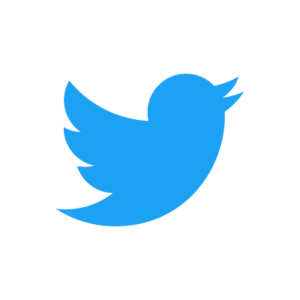 An exclusive report from Wall Street Journal (WSJ) has revealed that Elon Musk has told potential investors of plans to relist Twitter as a public company, after taking it private when his prospective acquisition goes through.
The SpaceX founder, who struck a deal to purchase the social media platform in April, is said to have outlined plans to propose an initial public offering of Twitter as soon as three years after his buying it. While Twitter's board accepted Musk's offer of USD$44bn (£34bn), the deal must gain approval from the company's shareholders and regulators before being finalised.
Musk, whose net worth of USD$255.1bn (£203.8bn) makes him the wealthiest man in the world, sold around USD$8.5bn (£6.7bn) of Tesla shares after agreeing to purchase Twitter, in order to finance the deal. The billionaire has reportedly been speaking to investors such as private equity firms, a move that could help to reduce the USD$21bn (£16.7bn) of his planned personal investment into the purchase, with WSJ reporting that Apollo Global Management Inc. is amongst Musk's potential investors. The remaining funds are set to come from various loans.
The involvement of private equity firms, who are known to take companies private for improvement before making them public, could signal Musk's intent to improve Twitter's operations and profitability quickly, a move certain to entice potential investors.
While the Tesla CEO has been vague about his exact plans for the company, Musk has emphasised his intent to reform content moderation on the platform. After news of the deal broke, Musk took to Twitter to share that he would introduce new features, clamp down on bots, authenticate "all humans", and make Twitter's algorithms open source, all to make the social media platform "better than ever."
Also in the news:
- Making Science Enters the German Market & Launches a Joint Venture with the Independent Agency Pilot
- Adelaide Hires Former Nielsen Executive Tyler DeTour as Vice President of Sales
- Hivestack Partners with Billups to Launch Multi-Market Programmatic DOOH Campaign in Europe for Ace & Tate
- AdPlayer.Pro Video Ad Tech Provider Reports Q1 2022 Results
Big TechRegulationStreamingTwitterUK