Adelaide Hires Former Nielsen Executive Tyler DeTour as Vice President of Sales
by ExchangeWire PressBox on 2nd May 2022 in News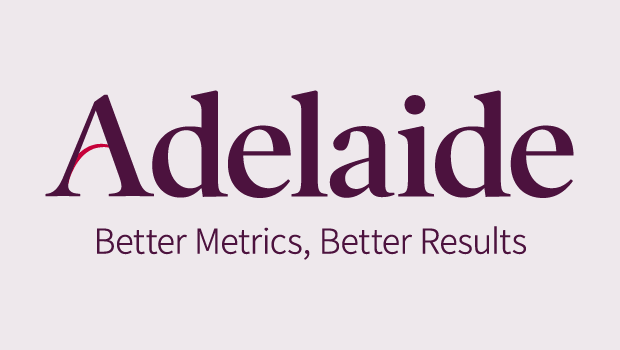 Adelaide, the leader in the rapidly growing field of attention measurement, announces the appointment of Tyler DeTour as vice president of sales. After nearly a decade at Nielsen, DeTour brings his passion for media quality transparency to Adelaide's fast-growing sales team.
Prior to joining Adelaide, DeTour held several leadership positions at Nielsen, most recently as VP, business development, digital, where he managed the East Coast agency sales team. In this role, DeTour led many key growth initiatives, including the adoption of Nielsen Digital Solutions among agency holding companies and the expansion of its commercial partnerships.
In his new position as vice president of sales at Adelaide, DeTour will play a pivotal role in Adelaide's continued growth on the East Coast, managing strategic agency and brand partnerships as well as new business development.
"Tyler is an accomplished sales leader with a proven track record of scaling business units, making him a perfect fit for this role," said Marc Guldimann, CEO of Adelaide. "Not only does he bring a wealth of experience in relationship building, go-to-market planning, and client success, but his industry expertise and deep knowledge of industry challenges will be extremely valuable as Adelaide enters this next phase of growth."
"Outcomes-based attention metrics are rapidly gaining traction and will only continue to do so as data signals deprecate and media fragmentation accelerates. They are fast becoming a necessity for brands that want a competitive advantage by understanding true media value," said Tyler DeTour, vice president of sales at Adelaide. "It's a very exciting time to join the leadership team at Adelaide, and I look forward to building on the team's momentum to drive explosive growth."

Adelaide
Adelaide is a leader in the rapidly growing field of evidence-based media quality measurement. Adelaide's attention-based metric, AU, helps advertisers make better media investment decisions. AU is an omnichannel metric that evaluates thousands of ...
Powered by PressBox
AppointmentAttentionMeasurementMedia