NSO Group Obstructs Questions about 'Lawfulness"; Apple Plans Services Shakeup to Target Streaming & Ads
by Hannah Dillon on 10th May 2022 in News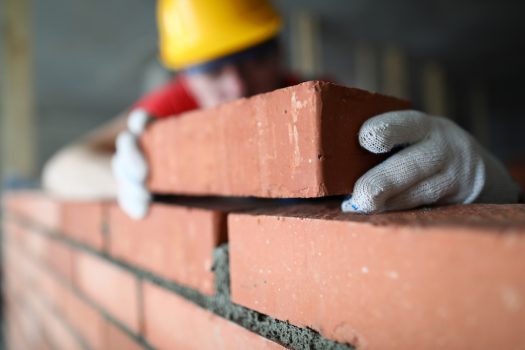 In today's ExchangeWire news digest: NSO Group is accused of stonewalling questions about its operations; Apple discusses restructuring Services to focus on streaming and advertising; and Instagram announces trial of NFTs on the platform.
Investigation into NSO Group's operations 'stalled' by non-compliance
Controversial spyware company NSO Group has avoided questions from its owners around whether it is operating legally, reports the Financial Times.
US consultancy Berkeley Research Group (BRG), who was placed in charge of the private equity fund with a 70% ownership of NSO in 2021, told EU lawmakers that the company's management has repeatedly ignored its enquiries about the 'lawfulness' of NSO's operations. In a letter to MEPs, BRG's lawyers expressed that concerns around "the historical management of the NSO Group" and "possible ongoing activities in relation to which [BRG is] being kept in the dark," remain.
The letter also revealed that BRG has been "investigating the historical and ongoing management and conduct of the business of the NSO Group," including the company's compliance with a US trade blacklisting, since August 2021, but non-compliance from the Group had "stalled" the consultancy's efforts. In the letter to EU lawmakers, BRG's lawyers stated, "Suffice it to say that investigations to date have raised many more questions than they answer."
NSO responded to the accusations of stonewalling, asserting that it "complies with very strict legal and regulatory frameworks in every relevant area of ​​operation."
The complaint from BRG is the latest controversy facing NSO. Once used by the Israeli government for diplomatic outreach, the firm now faces a barrage of legal action, including lawsuits from Apple and Meta. Just last month, NSO came under fire after its Pegasus spyware was discovered on the mobile phones of Spain's prime minister and defence minister.
Apple plans to shakeup Services, focus on streaming and advertising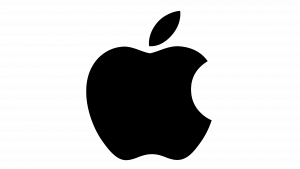 Eddy Cue, Apple's senior VP of Services, is leading talks to restructure its USD$76bn (£61.6bn) services business, reports Business Insider. 
Apple Services, which encompasses features including Apple Pay, Apple Music, App Store, AppleCare, Apple News, iCloud, and Apple TV+, has already proven to be a highly lucrative venture. In Q1 2022, Apple Services generated USD$19bn (£15.4bn), growing by 17% and reaching 825 million subscribers around the world. The company's focus on advertising also follows an explosion of its largest advertising source: according to research firm Omida, Apple's search ads skyrocketed by 238% in 2021 to USD$3.7bn (£3bn), and the tech giant's search ad revenue is predicted to hit USD$5.5bn (£4.4bn) in 2022.
Reports suggest that Cue intends to extend Apple's success even further by refocusing Services' efforts towards advertising and streaming. According to Business Insider's sources, execs at Apple have already been positioned to explore these opportunities, with Todd Teresi taking the reins on advertising from VP of Services, Peter Stern. Stern previously managed advertising alongside numerous other Services features, including news, video, books, iCloud, AppleOne, and Fitness+. Apple's promotion of Teresi, who previously managed the tech giant's advertising business for over a decade, reflects the business' seriousness in its focus on advertising.
More details on the restructure are yet to be confirmed.
Instagram to pilot NFTs on platform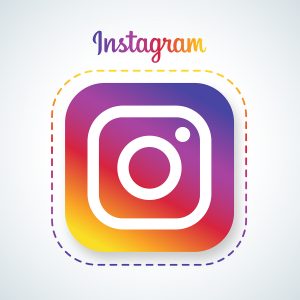 The head of Instagram has revealed that the social media platform will begin testing NFTs with select US creators this week.
Announcing the trial on Monday (9th May), Adam Mosseri revealed that the test would allow creators to share digital tokens they have made or purchased to Instagram as a grid post, story, or as a direct message. The former Facebook exec also confirmed there "will be no fees associated with posting or sharing a digital collectible on IG."
For the pilot, NFTs shared to Instagram will be supported by a number of open-sourced blockchains, including Ethereum, Polygon, Solana, and Flow. Third-party wallets available to creators in the trial are Trust Wallet, MetaMask, and Rainbow.
In his announcement of the test, Mosseri addressed the limited number of users involved, outlining the company's plans to use the trial's findings to extend NFT functionality on the platform in the near future.
"So one of the reasons why we're starting small is we want to make sure that we can learn from the community. We want to make sure that we work out how to embrace those tenets of distributed trust and distributed power, despite the fact that we are, yes, a centralised platform," Mosseri stated.
Instagram's incorporation of NFTs comes at a tenuous time for the blockchain supported digital tokens. Having previously sold at a rate of 225,000 pieces per day, the market for NFTs has nosedived by 92% in nine months, marking a startling decline in interest for digital art.
Also in the news:
- Ogury Appoints Dietmar Figl as Senior Publisher Development Director Central Europe
- Broadsign Announces Support for System-on-Chip Smart Screens & Solutions
- Smart Boosts Advertisers' Summer Campaigns with Dedicated Auction Packages
- IAS Expands Partnership with TikTok to Measure Viewability & Invalid Traffic Globally
AdvertisingAppleLegalNFTsRegulationSocial MediaStreaming