Bitcoin Price Crashes by 50% in Six Months; NFT Sales Stagnate
by Hannah Dillon on 9th May 2022 in News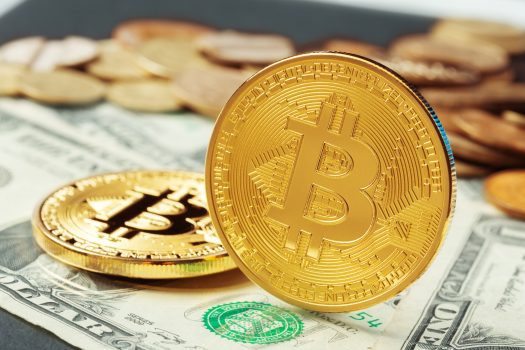 In today's ExchangeWire news digest: Bitcoin's price sinks to USD$34,000 (£27,630), a 50% drop from its peak; the value of NFTs drops as interest in the digital tokens wanes; and Egyptian fintech company Paymob secures USD$50m (£40m) in a Series B funding round.
Bitcoin price plummets following November peak
Decentralised digital currency Bitcoin has continued to plummet in value, with the Coinbase cryptocurrency exchange valuing it at a price of USD$34,000 (£27,630) over the weekend.
The most recent valuation marks a 50% drop since the cryptocurrency peaked in November 2021, reports the BBC. On Sunday (8th May) Coindesk reported that the digital currency's price had dropped continuously over a 4-day period, sliding by 3.8% within 24-hours.
Accounting for about a third of the world's cryptocurrency market, Bitcoin's diminishing value comes as stock markets slump across the world. While trading was previously dominated by individual investors, professional investors, such as hedge funds, have grown their presence in stock markets in recent years. As traditional investors have increased their trading of digital assets, cryptocurrencies have become more aligned with the growth and decline of global stock markets.
"The correlation between cryptocurrency and equities has been discussed fairly extensively after bitcoin and the tech-heavy Nasdaq displayed a higher positive correlation than was initially expected," stated Tammy Da Costa, an analyst at DailyFX.
Despite its waning value, all may not be lost for Bitcoin; in 2021, the cryptocurrency became legal tender in El Salvador and the Central African Republic, and, just last week, Italian fashion brand Gucci announced it would begin accepting Bitcoin in some of its US stores, another step towards digital currency being recognised as a mainstream method of payment.
The beginning of the end for NFTs?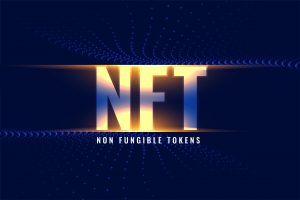 And Bitcoin isn't the only digital asset in decline - as the Wall Street Journal reports, the market for non-fungible tokens (NFTs) is also sinking at an alarming rate. Data website NonFungible reports that, since peaking at around 225,000 in September 2021, daily sales of NFTs have sunk to 19,000. The drop marks a staggering decline of 92%.
The decline of NFTs, which are digital tokens made up of blockchain, comes as interest rates rise across the world, stifling risky bets across financial markets. In this current economic climate, NFT owners are discovering their investments have significantly dropped in value; Sina Estavi, chief executive of blockchain company Bridge Oracle, purchased an NFT of Twitter co-founder Jack Dorsey's first post on the platform for USD$2.9m (£2.3m) in March 2021. His efforts to auction the NFT just over a year later generated offers below USD$14,000 (£11,000), a sobering contrast to the USD$50m (£40m) Estavi anticipated.
Despite these dismal offerings, Estavi remained optimistic, attributing the reduced value to normal fluctuations in the market. "I will never regret buying it because this NFT is my capital," the entrepreneur asserted.
Estavi's optimism may, however, be displaced, as Google Trends reported that internet searches for NFTs peaked in January 2022 and have since dropped by 80%, suggesting interest in NFTs has continued to wane. An imbalance of supply and demand may also be damaging NFTs' popularity, with analytics firm Chainalysis reporting that potential buyers outnumber existing NFTs by 5:1. The firm reported that 9.2 million NFTs were sold to 1.8 million people as of the end of April 2022, a figure exposing the surprising availability of digital property that is marketed on its exclusivity.
Egypt's Paymob raises USD$50m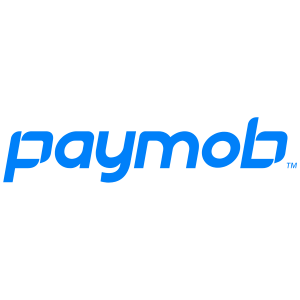 Fintec firm Paymob has raised USD$50m (£40m) in a Series B funding round led by Paypal Ventures, Kora capital, and Clay Point, reports TechCrunch.
The Cairo-based company, which enables merchants to accept digital payments both in-store and online, received backing from existing investors A15, Global Ventures, and FMO, who previously supported its USD$18.5m (£14.9m) Series A round in April 2021. The Series B round also attracted funding from a host of new investors, including, British International Investment (formerly the CDC Group), elios Digital Ventures, and Nclude. The round takes Paymob's total funding to over USD$68.5m (£55.5m).
Established in 2015 by Islam Shawky, Alain El Hajj, and Mostafa Menessy, Paymob uses an omnichannel payment infrastructure to allow businesses of all sizes to accept payments through various methods, including bank cards, mobile wallets, QR payments, BNPL, and via finance payment options. The company also offers a POS solution for merchants operating offline, giving them access to in-store card payments.
Speaking to TechCruch, Paymob co-founder Islam Shawky explained, "Our mission is that we want to help the merchants grow…So together we offer merchants, whether an SME or an international brand, the ability to accept all those payment methods and thus, increasing the probability and enhancing the probability for them to purchase and hopefully grow the revenue."
Also in the news:
- ID5 Becomes the First Identity Provider To Receive Neutronian Certification
- VIOOH - CUPRA Runs First-Ever Programmatic Digital OOH Campaign Across Frankfurt Airport
- Bidstack Onboard Highbrow Interactive with 4 Exclusive New Partnerships
- Pixalate Finds 1.5M+ 'Abandoned' Mobile Apps in Google & Apple Stores as of Q1 2022
BlockchainCryptocurrencyFintechFundingNFT