VIOOH - CUPRA Runs First-Ever Programmatic Digital OOH Campaign Across Frankfurt Airport
by ExchangeWire PressBox on 5th May 2022 in News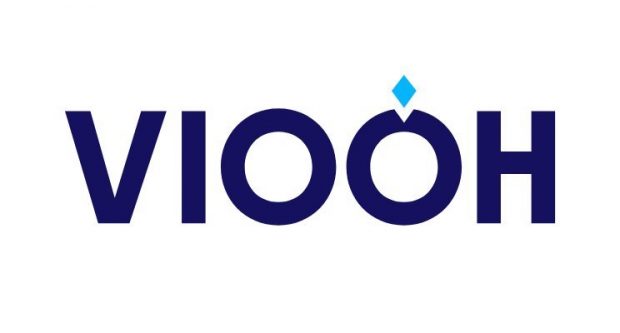 Media Frankfurt, marketer of Germany's biggest hub, and VIOOH, the leading global DOOH marketplace, have gained Spain's CUPRA challenger brand as the first client to utilise the new programmatic DOOH offering at Frankfurt Airport.      
From mid-April, the focus of the multi-week pilot campaign is on the company's first fully electric model, the CUPRA Born. The new campaign takes advantage of Media Frankfurt's DOOH inventory, such as the Business network.
For the campaign, CUPRA has opted for an effective combination of specific targeting via programmatic advertising and experiential promotion. Concurrently with the DOOH campaign, passengers can see the fully-electric CUPRA Born in the Atrium of the airport, via a digital platform capable of simulating a variety of surfaces, thus being able to engage with the brand in a live sensory and emotive interaction.  
To ensure that the campaign reaches the target audience effectively, the marketing experts at Media Frankfurt developed a specific persona and tailored the media chosen programmatically around it, in accordance with the time of day and day of the week: this persona is oriented towards quality and technology, is receptive to electro-mobility and has a certain degree of financial freedom. With the new programmatic offering by Media Frankfurt via the VIOOH platform, CUPRA can increase both net reach and average number of people at the airport – far more efficiently than would have been possible using conventional media techniques. 
"CUPRA is still a young brand on the German automotive market. It is therefore particularly important for CUPRA to achieve visibility and awareness", says Giuseppe Fiordispina, marketing director of SEAT and CUPRA Germany. "Cars such as the CUPRA Born can be displayed very effectively at busy locations such as Frankfurt Airport. The car is not only visible – in such a way that it attracts the attention of a specific target group – but also accessible so passengers can enjoy an immediate hands-on experience. Communication of this kind is not only innovative but also unrivalled."
The programmatic DOOH campaign is scheduled to run for several weeks while the CUPRA promotion in the Atrium will continue until the end of the year.
Launched by Media Frankfurt and VIOOH in April, the DOOH offering means it is now possible to book digital inventory programmatically, a feature available at no other German airport. For clients, the use of VIOOH's supply-side platform combined with the extensive OOH inventory of Germany's leading airport-advertising agency makes possible highly effective, data-driven DOOH campaigns throughout the whole of Frankfurt Airport. The portfolio currently includes over 500 screens at busy locations, such as check-in halls, gate areas, security checks, access roads, and baggage carousels. Per month, these screens can deliver up to 270 million viewed impressions.
"The airport audience tends to be affluent and has a high dwell time, making this environment desirable from a programmatic perspective due to these highly sought after audience segments," said Natalia Escribano, chief commercial officer at VIOOH. "Combining Media Frankfurt's leading airport inventory with VIOOH's programmatic capabilities is an exciting development for the market that will enable advertisers to create highly targeted, flexible, and measurable DOOH campaigns across Frankfurt Airport - allowing more brands to directly engage with this desirable audience," added Escribano.
The upbeat outlook for the DOOH sector – especially with regard to the development of programmatic DOOH – is also confirmed by the 'State of the Nation: Programmatic OOH report', published annually by VIOOH. Based on a poll of German agency and advertising executives about their assessment of the programmatic DOOH market, the report shows that eight out of ten respondents (81%) plan to integrate more programmatic DOOH in their multi-channel campaigns. Moreover, 82% of the industry's executives want to invest in more expertise in this field. 

VIOOH
VIOOH is a leading premium global digital out of home supply side platform.
Launched in 2018 and with headquarters in London, VIOOH's platform connects buyers and sellers in a premium marketplace, making OOH easily accessible.
Led by a team...
Powered by PressBox
CampaignDOOHMarketingProgrammatic