EU Accuses Apple of Cutting Out Competition; Spanish Prime Minister Targeted by Pegasus Spyware
by Hannah Dillon on 3rd May 2022 in News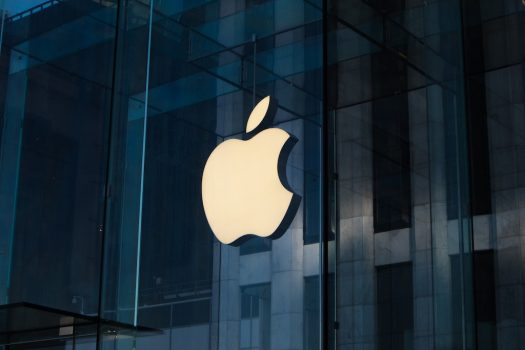 In today's ExchangeWire news digest; the European Commission has accused Apple of stifling competitors of Apple Pay; Spain's prime minister and minister of defence fall victim to Pegasus spyware; and location data from millions of Grindr users has been sold through ad networks.
European Commission accuses Apple of breaking competition law
The European Commission claims it has "preliminarily found" that Apple may have violated competition law to "benefit" its payment solution, Apple Pay.
The multinational tech company has been accused of preventing rival companies from accessing its "tap and go" technology, restricting their ability to create alternative mobile payment solutions. The Commission reports that this behaviour has an "exclusionary effect" on competitors, resulting in "less innovation and less choice" for iPhone users.
"Apple restricted access to key inputs that are necessary to develop and run mobile payments apps, so-called 'mobile wallets'. Evidence on our file indicates that some developers did not go ahead with their plans as they were not able to reach iPhone users," stated Margarethe Vestager, EU vice president.
Should the EU Commission's charges be upheld, Apple could be fined USD$36.6bn (£29.2bn), 10% of the company's 2021 global turnover.
Apple has denied the accusation, stating that it had "ensured equal access" to mobile payment technology, while "setting industry-leading standards" for security and privacy. In a statement, the company asserted it would "continue to engage with the Commission to ensure European consumers have access to the payment option of their choice in a safe and secure environment."
The accusations against Apple come just weeks after the European Commission agreed upon a new Digital Markets Act. Under the act, which is awaiting approval from the European parliament and council, tech giants such as Apple will be forced to interoperate with smaller companies, to enable fair competition amongst tech companies.
Spanish ministers' phones infected with Pegasus spyware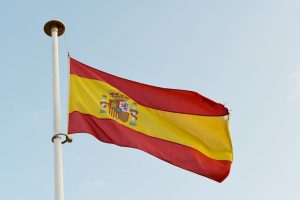 The Spanish government has revealed that prime minister Pedro Sánchez and defence minister Margarita Robles were targeted by Pegasus spyware. The Guardian reports that both officials' mobile phones were infected last year, with data having been extracted from both phones.
Pegasus, developed and sold by Israeli cyber-arms company NSO Group, is capable of harvesting a host of information from mobile devices, including; collecting passwords, tracking calls, reading text messages, and accessing devices' cameras and microphones. The phones of other Spanish ministers are currently being examined for infection.
Speaking on Monday (2nd May), minister for the presidency Félix Bolaños said the "illicit" and "external" targeting would be investigated by the Audiencia Nacional, Spain's highest criminal court. Bolaños also asserted his belief that the targeting came from abroad, citing that monitoring such as this in Spain would require judicial authorisation.
"These facts have been confirmed and are irrefutable. I don't think now is the time to engage in supposition or conjecture about what the motivation may have been," said Bolaños.
Bolaños' allegations of foreign interference come as the Spanish government itself faces questions over allegations that it used Pegasus to spy on members of the Catalan independence movement, including Catalonian president Pere Aragonès.
Grindr user data sold through ad networks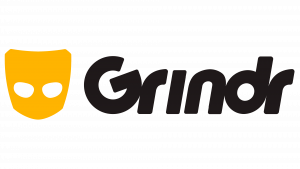 Location data of millions of Grindr users was collected from a digital ad network and made available for sale, reports the Wall Street Journal (WSJ).
Information about users of Grindr, which describes itself as "the world's largest social networking app for gay, bi, trans, and queer people", could be sold as far back as 2017 and may still be in circulation today.
According to a former Grindr employee, the company originally shared location data with ad networks as it was not believed to pose a privacy risk to users. The former employee also claimed that advertising executives told Grindr that personalised ads, presented to users based on their location, would help to reshape marketing budgets.
While the data collected excluded personal information, such as names or phone numbers, it could be used to determine users' identities, such as their home addresses, workplaces, and routines. Romantic encounters between users could also be inferred by different device's proximity to one another, according to WSJ sources.
Responding to the revelations, Grindr claimed it had ended the movement of location data to ad networks two years ago, preventing this collection and selling of data today.
Patrick Lenihan, VP, head of communications at Grindr, said that "Since early 2020, Grindr has shared less information with ad partners than any of the big tech platforms and most of our competitors," a move he claims costs the company by restricting revenue and reducing ad quality for users.
Also in the news:
- 1plusX Announces its Partnership with Italiaonline to Leverage its First-Party Data
- Anzu & Amelore Partner to Bring Programmatic In-Game Advertising to PC Hit Slappyball
- Smartphone Purchase Intenders are Challenging Purchasing Cycle - Teads
- Bidstack Expand Mobile & Fashion Portfolio with New Nanobit Partnership
Ad NetworkAppleAppsCybersecurityDataEUMobileTracking