YouTube to Take NFL Screening Rights?; Tremor Reportedly Exploring Sale
by Mathew Broughton on 22nd Dec 2022 in News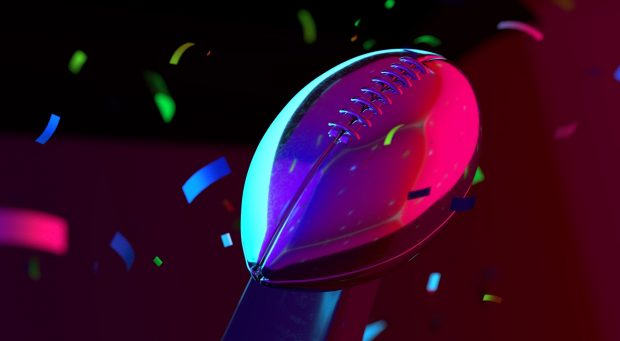 In today's ExchangeWire digest: YouTube close to NFL streaming deal; Tremor reportedly exploring sale; and US lawmakers plan to curb TikTok.
YouTube to take NFL screening rights?
The National Football League is close to agreeing a deal with Google's YouTube exclusive rights to NFL's Sunday Ticket subscription-only package, according to the WSJ.
A potential move for Sunday Ticket would see Google weighing in to the sports streaming market, joining Amazon who have a standing NFL deal, and Apple who hold some Major League Baseball rights have recently agreed to stream Major League Soccer.
YouTube has recently grown into a popular destination for television watchers, overtaking Netflix Inc. as the most viewed streaming service on TV for the first time earlier this year, according to Nielsen data.
Tremor reportedly exploring sale
Tremor International is reportedly working with bankers at Goldman Sachs to investigate interest in a sale, according to Sky News. Insiders have suggested that the process is still at an early stage.
The development comes days after Tremor withdrew two pay-related resolutions at its annual meeting amid unrest from some of its largest shareholders.
Tremor, which counts Rebekka Brooks as a director, has a market cap of around USD$400m (£329) following its acquisition of Amobee earlier in 2022, though it seen its share price half over the last year. However, its price rose 8% on the news of a potential sale.
US Omnibus Bill expands TikTok ban
US lawmakers have unveiled the Omnibus Act, and the bill expands on plans to ban TikTok on Government devices.
According to WSJ, the ban comes after The Pentagon, State Department and Department of Homeland Security had already imposed bans on TikTok being downloaded on Government-issue devices.
Measures to enhance children's online protection and limit the gatekeeper powers of Apple and Alphabet that had been initially proposed were left out of the final bill. Industry officials said each of the proposals had unintended consequences that could hurt consumers and harm the internet economy.
New on ExchangeWire
ESG: predictions for sustainability in 2023
Sharethrough's Richard Ottoy on Environmental Sustainability Key Trends in Advertising and Marketing
PressBox Digest
IAB Research Reveals More than 90% of Advertisers are Partnering with Retailers to Reach Consumers
Yahoo's Cookieless Identity Solution, Yahoo ConnectID, Continues to Gain Strong Industry Support in APAC
Adform Rolls Out Comscore Predictive Audiences Globally
Want to see your latest press releases featured on ExchangeWire? Email info@exchangewire.com to find out more about our PressBox service.
Fact of the day
$113bn (£93.42bn)  -  size of the last NFL TV deal, struck in 2021
Source: The Guardian