Eric Seufert on a Google ATT, an EU Media Code, and Retailers' Move into Digital
by Grace Dillon on 12th Feb 2021 in Podcast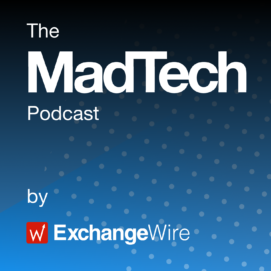 On this week's episode of the MadTech Podcast, Eric Seufert, founder of Mobile Dev Memo, joins ExchangeWire's Rachel Smith and Lindsay Rowntree to discuss the latest news in ad tech and martech.
In this episode:
– Google is reportedly contemplating implementing a function that will force app developers to explicitly ask Android users for permission to collect their data. The move would imitate Apple, who announced that they would introduce a similar measure as part of their upcoming iOS 14 update, which is set to come into effect imminently. According to reports, Alphabet Inc.-owned Google are currently weighing up what their version of Apple's App Tracking and Transparency (ATT) framework, which will restrict developers' and advertisers' ability to track device users across apps and websites, could look like.
With a digital ad business worth an estimated USD $100bn (£72.3bn) per year, Google is set to emerge as one of the biggest losers from Apple's implementation of ATT. It's no surprise, therefore, that commentators are currently speculating that an Android equivalent of ATT would be softer than that proposed by Apple, as Google has no reason to implement such potentially severe restrictions on digital publishers, whose advertising businesses are set to be upended by ATT.
– The EU has indicated that it may implement similar legislation to the News Media Bargaining Code that's currently undergoing review in Australia. The EU lawmakers tasked with developing the bloc's Digital Services Act and Digital Markets Act have stated that, if passed, the Acts could be altered to incorporate elements of Australia's proposed bill, which stipulates that digital platforms must pay media outlets for the right to publish their content. The purpose of the Code, which was introduced by the ACCC last year, is to ensure that publishers are financially compensated for their work, which until now has been re-published on digital platforms without a licensing agreement. However, critics have said that the draft bill fails to account for the benefits publishers get from their current relationships with platforms (most notably, traffic generation).
Whilst regulators and the majority of publishers will likely support the introduction of an Australian-style law, the news will not be welcomed by digital platforms. There will likely be immense protestation from market leaders Facebook and Google – both have campaigned against the Australian bill since its inception, with Facebook threatening to prevent block news sharing for their Australian users and Google declaring that they may leave the market if the Code is ratified. Despite the uncertainty, neither firm has yet withdrawn from Australia, with Google even launching their News Showcase in the country last week.
– Walmart has revealed plans to introduce a self-service tool that will enable marketers to create their own ads, reports the WSJ. The offering is set to be powered by technology from Thunder Industries, a digital ad agency that uses automation, which the retail giant acquired for an undisclosed sum. The purchased technology will allow advertisers to build and buy multiple versions of display ads, enhancing their ability to tailor ads to target specific audiences within a single campaign.
Walmart isn't the only retailer to make a foray into the digital ad space, with Kroger and Target also in the process of developing new solutions that will let marketers build tailored ads using their first-party shopper data. The tools could put the incumbent retailers in closer competition with digital ad leaders Amazon, Google, and Facebook and draw in fresh revenue from marketers as the third-party cookie nears extinction.