M&C Saatchi Performance's James Shepherd on Nike, Ad Spend, and Amazon
by Mathew Broughton on 18th Oct 2019 in News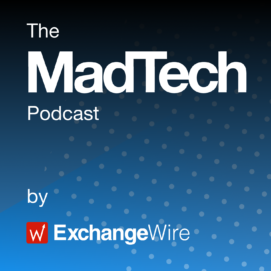 On this week's episode of The MadTech Podcast, ExchangeWire's Rachel Smith and Lindsay Rowntree are joined by James Shepherd, managing partner – growth at M&C Saatchi Performance to discuss the latest news in ad tech and martech.
On this week's episode:
– Nike buy TraceMe in a move to acquire audience engagement, not just data. This is one of the first examples we've seen of a brand looking to broaden their assets by building out a content engagement platform. Is this an example of what we've been talking about lately at ExchangeWire, which is that in a world where brands look to enhance their customer relationships, they will look to become 'publishers' or media owners too? Will we start to see the reverse as well, publishers looking to acquire brands? Does this underscore the importance of first party data and truly owning that relationship and engagement with your customers?
– The IAB digital ad spend report was released on Thursday, with digital ad spend up overall (17% yoy), with display video the key contributor to this – up 27% – and search enjoying a 13% uplift. What does this level of digital ad spend growth tell us about the health of the industry? Is this just the start for growth in video display, is it still and underdeveloped channel or are we seeing signs of maturity? Where will we see some innovation in the coming 12 months, across digital channels and will we start to set that reflected in annual growth figures?
– Amazon set to compete more convincingly with Google in search, in the coming 18 months. Although nowhere near Google's huge 73% market share, Amazon's search business is growing rapidly and research predicts it will hold 15% of the market by 2021. Despite Amazon's current position representing only 12% of market share and anticipated growth over the next 12 to 18 months only bringing them to 15%, the pace of growth is still very rapid. Can they sustain and build on this? Is search ripe for disruption? How will Google respond to this challenge? What are the opportunities for brands and advertisers in a more diverse search landscape?
The MadTech Podcast is also available on:
Spotify
TuneIn
Apple iTunes
Google Podcasts
Stitcher
Pocket Casts
RadioPublic
CastBox
Deezer