Unruly's Alex Khan on Verizon's Media Sale, SVODs in the US, and the Future of Broadcast TV
by Grace Dillon on 14th May 2021 in Podcast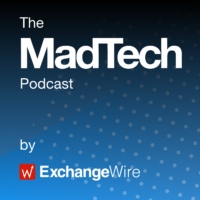 On this week's episode of the MadTech Podcast, Alex Khan, group MD international at Unruly, joins ExchangeWire's Lindsay Rowntree and Ciaran O'Kane to discuss the latest news in ad tech and martech.
Together, they discuss:
- Verizon have agreed to sell their media unit to Apollo Global Management for USD $5bn (£3.5bn). The deal will see Verizon divest itself of legacy internet brands AOL and Yahoo, as well as some of the titans' former properties, including TechCrunch, Yahoo Finance, and Endgadget. Private equity firm Apollo will take ownership of 90% of the business, which will operate under the Yahoo banner from now on, with Verizon keeping the remaining 10%.
The move confirms that the firm has given up on efforts to transform AOL and Yahoo into a serious competitor within the online media space. Arguably the greatest attempt to do so was made by former AOL CEO Tim Armstrong, who unsuccessfully tried to combine the two into a single entity under Verizon called Oath back in 2018. Moreover, the deal points to a desire from Verizon to move away from media and focus on their wireless networks and internet provider businesses. The company has already sold off or shut down other media properties, including HuffPost, which they sold to BuzzFeed last year.
Considering that Verizon spent USD $4.4bn (£3.1bn) to acquire AOL back in 2015, and USD $4.5bn (£3.2bn) for Yahoo 2 years later, the Apollo sale perhaps emphasises the sense of anticlimax that has become attached to the one-time internet titans. Shedding itself of its media properties puts Verizon in contrast with competitors Comcast and AT&T, who have proved keen to make their media units, particularly their streaming offerings, successes.
- "Could A Broadcast TV Network Disappear In 5 Years?" wonders MediaPost's Wayne Friedman on the back of Essence global chief investment officer Adam Gerber's contemplation of a future "where TV networks would be getting a 0.2 prime-time rating five years from now".
By Friedman's estimation, the possibility of legacy TV networks becoming defunct in the span of half a decade is not unrealistic - cord-cutting is on the rise, and incumbent broadcasters are rapidly losing the war on keeping viewers' attention to the ever-growing VOD market. Against this backdrop, the question of how TV broadcasters continue to operate and monetise expensive linear networks becomes more pressing than ever.
Incumbent broadcasters have tried to adapt to this new, heavily-digitised media landscape by directing more investment into more digital-savvy local news providers, increasing their inventory supply, and signing up to a new digital-esque set of standards (called ATSC 3.0) designed to make TV more interactive. Yet faltering national and local viewership make for an uncertain future for big broadcasters, concludes Friedman.
- The subscription video-on-demand (SVOD) services market in the US has seen "staggering disruption" since the launch of Disney+ in November 2019, with the total number of subscriptions growing 24% y-o-y  in Q1 2021, according to analysis from Antenna. The research also found that subscription numbers rose 6% after the introduction of Paramount+ and Discovery+ in the latter stages of Q4 2020, and that the total number of US streaming subscribers has shot up by 64% since Q1 2019.
The growing popularity of the channel has led to an explosion of SVOD offerings, meaning incumbent providers are facing stiff competition to maintain their positions as top players. Netflix, who have long dominated the space, have seen their market share drop almost 20% from 50% to 31%, and growth for the platform has slowed to just 8% over the past 2 years. Despite its lead appearing to falter, Netflix can still rely on viewer loyalty - the platform has the highest re-sub rate in the market, and saw churn increase by just 0.1% compared to the 2.5% rise experienced by Hulu and the 1.7% felt by other premium SVODs.
Antenna's research also found that US runner-up Hulu's market share has fallen 8% over the 2-year period, and that those on the market prior to November 2019 - HBO Now (now HBO Max), Showtime, Starz and CBS All Access (now Paramount+) - have had to scale up rapidly to maintain the upper-hand against emerging challengers. The shift has proved particularly damaging to cable and satellite MVPDs, with the US's top providers losing 5.9% of their collective subscribers in just 2 years. The picture is bleaker still for linear broadcasters, with many choosing to develop their own VOD services to try to cling onto some of their currently tumbling viewership.