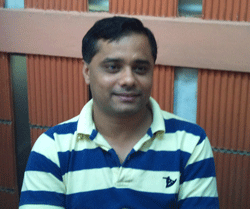 Vizury's Chetan Kulkarni, Co-founder & CEO, talks about the company's Visitor Relationship Management platform and re-targeting proposition across the APAC region.
Can you give an overview of Vizury's re-targeting proposition?
We fundamentally believe that retargeting should be conceptualized and executed, in line with Customer Relationship Management(CRM). And this philosophy guides our re-targeting proposition, VRM. VRM stands for Visitor Relationship Management. We fundamentally look at every visitor to the advertiser's online destinations(we are focused on their website now, but there can be multiple avenues incl social media presence that we will be looking at) as a potential customer for that advertiser. So, VRM, as a platform, lets the advertiser tag the visitor & statistically model their behavior,  build dynamic 1:1 creatives based on the observed behavior and optimize the lifetime value of every visitor on an ongoing basis. The end result is a highly engaged visitor pool that is more engaged with the brand and has transacted/acted in terms of a direct response.
ExchangeWire APAC