Why Local Newsgroups Need To Become The SME Digital Marketing Platform
by Ciaran O'Kane on 23rd Aug 2012 in News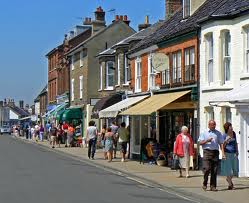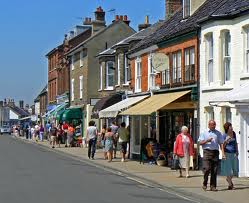 The news industry is undergoing a transition. Print to Digital. And there are inevitably casualties along the way. Local news is no different. As recently as yesterday Johnston Press reported a 8.2% decline in revenue for H1 2012. But like most news outfits, digital display was up. Up over 40% in fact.
A lot of the digital focus from these local news groups is on nationals. While they serve the local advertising community, their eyes always seem fixated on the bigger prizes. This is not necessarily a bad thing. But surely there is still an opportunity to own the local SME market from a digital marketing standpoint. Is now the time to do the local SME roll up?
How the market has moved on
Traditionally, a business would list itself in the yellow pages and likely take a small ad (or a double page spread if you were particularly successful) in the local evening newspaper.
Web 2.0 (and beyond) changed all that. The Yellow Pages became increasingly redundant to the point where Yell.com as a business is now flailing. The next generation of the Yell.com's came in the form of the likes of Yelp. Local business listings PLUS reviews was what consumers seemingly wanted.
This of course then opened new business models for the listing syndicators, such as the likes of Yext. Yext.com effectively help a small business increase its reach across all the Yelp and other social listing sites, becoming become the go-to resource for all that access.
Social Media also came along. How many artisan delis, pop up cafes and anything else moderately trendy now have an engaged Facebook and Twitter following? This was the future it seemed. But how can the local news groups still address and monetise the volumes of people in more suburban areas? How can they appeal to advertiser demand that is still predominantly the bread and butter on the high street?
Time for an SME rollup
The likes of Johnston Press, AMRA, NewsQuest, Archant are in an advantageous position to become the digital marketing gateway. They are the ones still providing a service to their local communities (through content, regardless of its perceived quality) and ultimately have closer relationships with local SME's versus the likes of Twitter and Yelp. They do however now need to bring to market new and innovative solutions of reaching the audiences that local SMEs need. Time to stop selling mono double page spreads.
What does the SME Digital Marketing Platform look like?
Display
Selling ads on local sites versus in local papers is already done. However, what about audience extension? Could a local site leverage the DMP capabilities already employed by the holding news group to identify rich user intent? Is it more valuable to a local Ford dealership in a town to target those users who have searched on the local site for a new Ford Mondeo? And even specified the engine size, registration and mileage? The newsgroups could ultimately sell micro, precise in-market audiences. SMEs are not looking for scale. They need small pockets of extreme quality.
Access a DSP, sync all the user segments and away you go. Could this be more effective than sticking up an SME's ad on the homepage of the local site? It should certainly be more cost effective for the SME thus opening up more demand potentially for the news group.
There could well be a problem with having access to creative assets. So why not build into part of the 'package' free ad development? Get a simple flash plugin created. Image, logo, call to action. Done.
Own the access to the CMS
Many local businesses (probably) still do not have functioning web sites. The likes of Newsquest or Johnston could develop a wordpress template and help develop standard company sites for a minimal charge that covers hosting etc. From there, you could deploy whatever tagging / pixels you need into the code of the site. Perhaps they develop a retargeting wordpress plugin? One click installation and then they have tags on the site. Why not capture user demand and identify user patterns. How often is someone browsing the local Indian site? Can they provide a CRM / remarketing strategy to these advertisers? There might be 250 people in a cookie pool, but again this is not about scale, this is about precise quality.
Search, Facebook, Twitter
Looking beyond the obvious display ad solutions this platform starts to look a little more interesting. Developing a search service seems logical. Automate as much of the process as possible. Build basic SEO entrance packages. Submit to link directories. Submit to Google Places. Build basic PPC campaign architecture; longtail Geo campaigns for instance. Help surface analytics insights that make a difference to how they promote their business. What about Facebook? Provide the access to targeting small pockets of consumers in tightly defined geo areas. Offer free page creation. The same goes for Twitter.
The margins will be small and automation will be critical, but owning the marketing relationships affords the ability to upsell / cross sell. This becomes a way of building sustainable relationships with local SMEs.
Think Like The Agencies: Whitelabel And Bundle The Best Ad Tech Together
Sure, keep trying to sell your rounded-up local sites to the largest national brands. But that could be a flawed strategy. It might also be a reason why there is a lot of remnant now being dumped into the exchanges. Do big national brands see that as valuable inventory?
The tools are available. Local publishers just need to package and position. And above all keep iterating and improving this service. It is time to not only diversify beyond selling Mono/Colour ads in the paper, but also abandon futile attempts at capturing big national and international brand budget from the holding agencies. Local publishers need to embrace the best ad tech available on the market and become the SME digital marketing platform. If not then truly there is a huge opportunity for a private equity firm to roll-up all these local publishers and build out the next-generation SME digital marketing layer on top of the local content.
CreativeDataDigital MarketingDisplayDSPExchangeFacebookTradingTrading Desk