AppNexus CTO On The Fight Against Ad Fraud
by Ronan Shields on 29th Oct 2014 in News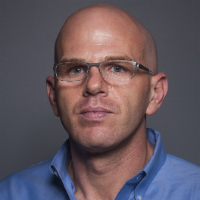 AppNexus will take to the stage at next month's ATS Paris to discuss issues around transparency, here Geir Magnusson, CTO, SVP of engineering at AppNexus, shares insights on the wildly varying accounts of the extent of the problem, plus potential technology solutions with the event's media partner Ad-Exchange.fr. 
There is no shortage of studies about online ad fraud, with widely varying accounts of the extent of the problem. For instance, YuMe claims it blocks millions of domains each day, while some maintain that 60% of web traffic is non-human, and Integral AdScience asserts fake impressions cost the advertising industry $11bn in 2013.
The fact the industry is so widely conflicted over the scale of the issue is just one example of the difficulties facing the ad tech sector. In this syndicated article Magnusson shares his views on how to quantify the problem, plus potential technology solutions.
AEF: Can you explain why online ad fraud so complex to quantify? 
GM: We believe that there are seven different types of invalid traffic in the digital advertising industry:
Non-human generated impressions
Non-human generated clicks
Hidden ads
Misrepresented source
'No quality' site – site's whose sole purpose is to serve ads
Malicious ad injection
Policy-violating content, e.g. porn, piracy
The various reports currently out there each looked at the issue in a different way and using a different methodology, so it is unsurprising they show different results. It's also notable that some of the largest numbers come from companies with products that are designed to solve the problem they are describing.
What our industry needs is an open and unbiased discussion of the issues in depth to create a common understanding of the problem and the best ways to tackle it. As a technology company, our job is to work with both buyers and sellers to build the tools for them to tackle the problem effectively, and that is exactly what we are doing.
AEF: From what you can see with your teams both on SSP and DSP side, how big is it? 
GM: It is difficult to quantify the problem for the entire industry.  Whenever we find invalid traffic we remove it from the platform. Over the last two years the volume of invalid traffic we have removed has increased, but it is unclear how much of this is due to improved detection by AppNexus and how much this indicates an increasing volume of invalid traffic in the market.
AEF: What kind of tools is AppNexus' tech team using on daily basis? For instance, how many websites and IP addresses are blacklisted?
GM: We use a spectrum of tools that range from real-time reactive detection and suppression systems to 'big data' analytics and traffic modelling systems. These help us identify everything from click fraud to automated ad farm detection, to finding websites that are never visited by humans.  We also seek for and block fraudulent sources of traffic such as co-location centres and bot-nets.
We also have several distinct teams focused on the problem. We have a team of data scientists who are continually developing new algorithms and methods for detecting invalid traffic. Our anti-fraud analysts engage with customers and others sources of information to help track down bad actors and learn of their ever-evolving techniques. Finally, we have an inventory auditing team that audits the inventory brought to the platform.
AEF: What are the main achievements for this year?
GM: The team has made considerable progress since we announced a series of changes in our approach at our New York summit last November.  While it's hard to judge the main achievements, as every improvement matters, AppNexus has:
– Developed and deployed real-time analysis and interception technology that blocks hundreds of millions of otherwise transacted impressions per day
– Developed and deployed referrer detection technology to help ensure that buyers are buying the domains they think they are buying across all direct and external supply sources
– Developed numerous big-data oriented detection solutions to find click fraud, 'ad farms', bot-nets, invalid arbitrage, websites for the sole purpose of ad fraud, and others
– Acquired viewability leader Alenty
– Played an active part in multiple industry programmes, including the IAB Trustworthy Supply Chain Initiative in the US, the IAB UK DTSG and the Brand Advertising Committee in IAB Europe.
AEF: Have you tested Pixalate anti-fraud solution?
GM: As an open platform, we empower our customers to simply and easily use their choice of third-party tools in managing campaigns. Pixalate is one of a number of solution providers in this area that have integrated with the AppNexus platform.
AEF: Could the fingerprinting useful  to fight fraud? If so, how ?
GM: It certainly can be useful, but it can't be the only technique – in our experience, one needs a broad set of tools because the invalid traffic utilises a broad set of techniques to evade detection. There's also a downside to fingerprinting and that is concerns about user privacy, because fingerprinting can collect quite a bit of information about a user's browser, and in a way that is usually invisible to the user and without their consent.
AEF: Is there a link between fraud and visibility? For instance, What the Alenty technology can bring to AppNexus?
GM: Viewability is not a replacement for tough controls around traffic validity, but it does provide an additional layer of intelligence that can be used to help detect invalid traffic. Integrating the Alenty viewability engine into the AppNexus' platform creates common metrics between buyer and seller, but also generates data on millions of websites and impressions passing through the AppNexus platform. Over time this greater level of insight will increase the effectiveness of all the other measures we have in place to reduce invalid traffic.
AEF: Some trading desks are using ad visibility tools, like Alenty which AppNexus recently purchased in order to fight again bad traffic. Do you think AppNexus sells so many placement with 0% visibility?
GM: While there is a link between invalid traffic and viewability it is not necessarily the case that impressions served with a low viewability are invalid. It's quite possible to have legitimate ads that are further down a page and not viewed by a human on a particular ad impression.  As a technology company we provide the tools for customers to make informed decisions. We empower buyers to target impressions that deliver their campaign objectives while helping sellers optimise the value of their inventory. Sometimes low priced impressions with a low viewability rating can achieve the campaign objectives and sometimes they can't, just as high impact formats at high prices are no guarantee of campaign success. We enable buyers and sellers to better collaborate around these issues to create campaigns that work.
AEF: Why aren't you blocking them before the auction is taking place ? 
GM: We block 1-2 billion impressions a day that infringe our policies or do not meet our quality standards.
AEF: Let's talk now about brand safety. Today buyers can use third-party solutions, why not make it native and integrate directly with AppNexus technology ? Don't you think this might contribute to better and cleaner inventory before any bid happens?
GM: AppNexus has always been about letting the best and brightest in our industry innovate on top of the technology platform that we provide. We have the most open and scalable technology precisely because we believe that we don't have a monopoly on good ideas and the value of this approach has been proven time and again. We will always remain an open ecosystem as we believe this is something in the long-term interest of the industry.
It is currently possible for buyers to work with any of the third-party traffic quality solutions to buy inventory through AppNexus.  Our acquisition of Alenty is an example where we have brought a technology in house while still allowing customers to work with whatever viewability company they'd like.  We are constantly evaluating how we can best help our customers across the business and in many areas this shapes whether we build, buy, or partner for technology solutions.
AEF: Click fraud generated by bots is located in some specific geographical location like Miami in the US and also in Asia or Israel, why are you not taking more attention to these grey players ?
GM: This question is unclear and covers three continents.  There is obviously a lot of valid traffic and users from those geographic locations as well. We provide an open and increasingly global platform because this is what the industry needs. There are bad actors, but its unrealistic to say there are bad countries.
AEF: Last year OpenX has made some cleaning on their publishers are banned 30% of them. Could we expect something similar from AppNexus ?
GM: We have banned a large number of sellers from the AppNexus platform over the past couple of years for invalid traffic, but have not calculated or published the exact percentage. Our platform is unique in the market and direct comparison with others is not always a good guide to the level of activity or the impact that this has on buyers and sellers.
AEF: You are always talking about transparency, so why is it so complicated no the pay the fraudster bill. I repeat myself  another way: at the end of each month, AppNexus is sending money transfers to fraudsters, why can't you stop it ?
GM: We do not knowingly ever pay for sellers for invalid traffic. A difference between AppNexus and some other companies is that as a technology platform many ad networks use us to power their businesses.  These ad networks have direct relationships with publishers who are sellers in their networks.  Some of these sellers the networks may know extremely well, and some of those sellers may be new to the networks or sign up through a self-service offering.
When we find a client who is having issues with invalid traffic from their sellers, we immediately ban those sellers and work with our client to clean up how they vet new publishers for their network.
AEF: Ad blocking is a pain on the buy side and on the sell side, are you working on some solution in order to bypass their technologies? For example encrypting ad tags and make them undetectable in the HTML code of the web page ?
GM: Ad Blocking is a challenge for the industry but we should respect the choices that consumers make. The argument about the value of advertising will not be won by technology or subterfuge. Instead, the industry needs to be really clear with consumers that advertising is essential for funding the free internet and ad blocking is a threat to the future of the free internet. At the same time the industry needs to ensure that better targeted and more engaging advertising is more valuable and therefore acceptable to consumers, so they do not want to block it.
AEF: Google Doubleclick is planning to integrate 'CPMV' ['V' for 'visible impression']. From business point of view, don't you think that selling only visible impressions could help? Is is something you R&D team is working on ?
GM: As seen with our acquisition of Alenty and as part of our mission to create a better internet through advertising, we believe in the movement towards paying for viewable ads.  While we're not publicly talking about our product roadmap around viewability yet, it's safe to say we're looking into possibilities in this area.
AEF: If I give you $100m, will you be able to put an end to online ad fraud and how will you do it?
GM: Every market for every product has been subject to some level of fraud since people first started trading. $100m won't make dishonest people honest and so the challenge for a technology provider is to build the best solutions to constrain the bad actors while empowering the vast majority to trade quickly, efficiently and cost effectively.  The industry can do a better job in achieving this balance, but we don't think the market would function effectively with the amount of constraints that would be required to guarantee honest human behaviour.
AEF: Will you build a tool from scratch with you engineers, or buy a company? If so, which company ?
GM: In battling against invalid traffic we will continue to use tools we build from scratch, use humans, and we're always evaluating whether we can accelerate our business through partnerships or strategic acquisitions.
This article first appeared on Ad-Exchange.Fr, and was penned by Pierre Berendes.
AppNexus will take part in a panel conversation entitled: 'How Viewability Plays a Crucial Role in Digital Advertising' at next month's ATS Paris on 13 November. Tickets are still available, but selling out fast, book now to avoid disappointment.
TagsAd FraudAd VerificationAdvertiserATSDisplayEMEAM&AMedia SpendTradingViewability