APAC Takes Small Steps Towards Native Ads As Traditional Banners Lose Effectiveness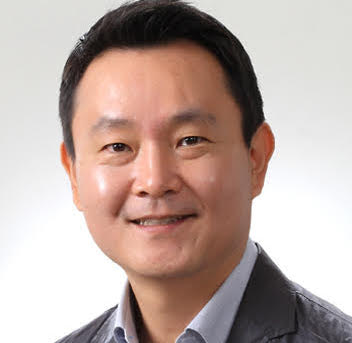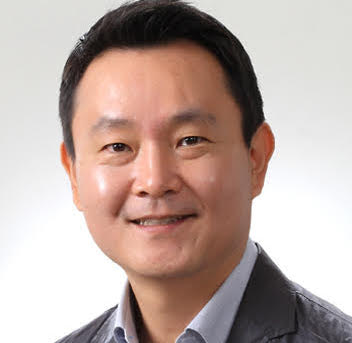 With traditional banners losing effectiveness, native ads may be the next answer for marketers to better reach their audience and for publishers to monetise their inventory. In this industry byliner, PubNative's Asia-Pacific director of business development Don Kim discusses the slow, but growing, adoption of native ads in the region.
Across the Asian-Pacific region, native advertising is beginning to take hold in more meaningful ways, particularly in mobile. Low-cost smartphones and changes in content consumption are driving mobile adoption at an increasingly frenetic pace, providing publishers the ability to tap an estimated two billion mobile users by 2019.
However, app publishers have struggled to monetise in markets that are hesitant or resistant to tactics that work well in other regions. In Japan, for example, banners and interstitial ads are perceived as intrusive and detrimental to the user experience. Also, traditional banners have proven ineffective and their performance has dropped across Asia-Pacific over the last few years. In Asian countries, banner ads inspire the same negative user reactions, ranging from apathy to flat-out disdain. Ad blindness, user churn, low retention rates, low eCPMs, bad reviews, mistrust, and low engagement have all plagued mobile banner ads.
App developers and publishers are left struggling to monetise traditional inventory, even while digital ad spend in Asia-Pacific is expected to jump 30% this year to USD$46.59bn. Increasingly, albeit slowly, they're turning to native advertising as an additional source of revenue. Those tapping the power of native in-stream ads are enjoying up to five times higher CTRs, compared to traditional banner ads.
Despite the need to create the ideal mobile consumer experience and monetise inventory, native advertising adoption in the Asia-Pacific region traditionally has lagged behind the West, where 13% of mobile marketing budgets is expected to shift to native in 2015, according to Rubicon. US spending on native ads alone is expected to surpass USD$21bn by 2018.
As larger brands begin to dip their toes into the mobile native pool, though, Asia-Pacific publishers are increasingly realising the potential of mobile native advertising as an ideal monetisation solution — one that balances the needs of the publisher and consumer alike. Korea's most popular mobile messaging app, Kakao Talk, in the third quarter of 2014 began displaying native ads in its KakaoTalk newsfeed, as its advertisers increasingly shifted their strategic focus to mobile.
More established Asian countries, such as Japan, where mobile ads already account for 28.6% of digital ad spend and are expected to more than double by 2018, present a massive opportunity for marketers to get ahead of the curve with in-stream native for mobile.
This also is a promising channel in countries that have had almost no digital advertising market. Take Indonesia, for example, where advertisers there are still heavily invested in print and TV. Digital accounted for just 1.1% of the country's ad spend in 2014. However, Indonesia's 250 million residents are increasingly and rapidly coming online, mainly via affordable smartphones and mobile devices. According to eMarketer, digital ad spend in the country is expected to climb 98% this year.
Advertisers in these regions won't necessarily follow the same path as those in the West did before them. After all, they can bypass desktops and move directly to mobile as their consumers have. Already in Hong Kong, more than 74% of the population access the internet via a mobile phone, while 63% in Taiwan do the same.
And the impact is potentially significant. On mobile, native ads are viewed 53% more than traditional banner ads and inspire a decidedly more positive attitude from users, largely due to their ability to blend in with — and even complement — the feel and function of an app.
And marketers are catching on. A recent global survey revealed that 33% of Asia-Pacific brands said they planned to increase their mobile native ad spend by 25% to 50% of their current spend in the next two years.
Despite the potential, native ads do pose several issues, such as those related to standardisation and scalability.
One main challenge marketers currently face is the complexity of accessing ad solutions specialised only in native ads. Most ad tech vendors still tend to regard native ad as a part of the traditional banner category, which results in most marketers using similar creatives for native ads as they do for traditional banner ad.
This is likely to impact the delivery of distinctive native ad performance. Therefore, it is recommended that marketers separately manage native ad campaign with content-friendly creatives.
Marketers should keep in mind that native ad does not mean only ads placed inside of platforms such as Facebook and Twitter, or news app contents. Native ad elements, including in-stream banner, icon, text, and rating, are more diverse than they first appear to be.
In fact, publishers tend to create native ad placement by selecting the most suitable native ad elements for their mobile app or web content. Thus, it is highly likely that a single brand ad campaign can be displayed with various native ad formats in each different ad inventory.
Therefore, brands need to deploy seamless campaign creatives and themes with all aspects of native ad elements to address all native ad requests from publishers.
As challenging as the monetisation of popular utility and social apps has proven, marketers are quickly getting on board to tap the benefits of mobile native ads. This should provide great opportunities for mobile developers and app publishers to offer the most effective, compelling advertising experiences for users via in-app and in-game mobile native.
AdvertiserAgencyAPACBrandingDigital MarketingMedia SpendMobileNativeTargeting