APAC Marketers Should Use Same Metrics to Compare Retargeting Results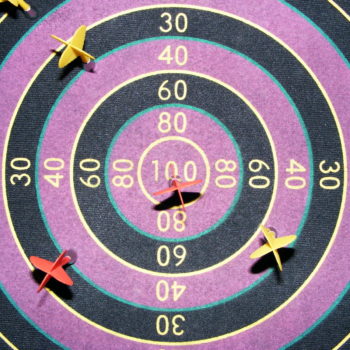 To establish reliable results from multiple retargeting campaigns, marketers in Asia-Pacific should compare platforms using the same metrics, attribution models, and data sources.
Running multiple retargeting tools will encourage a 'tug-of-war' between competing vendors and drive more effective marketing activities in the future, says RTB House's Asia-Pacific managing director Jakub Ratajczak.
However, this means marketers will need to set up the same parameters and goals across all tech providers to better compare results and impact, he adds.
In this Q&A with ExchangeWire, Ratajczak explains why sometimes less also is more in retargeting and shares common mistakes Asia-Pacific marketers make in their retargeting campaigns. He also discusses the company's recent move to set up shop in Tokyo and where he sees growth opportunities in the Japanese market. The opening of the Tokyo office last month makes Japan its 12th outfit in Asia-Pacific, where it also operates in markets such as Singapore, Indonesia, India, and Australia.
ExchangeWire: Why the decision to set up a presence in Tokyo now?
Jakub Ratajczak: RTB House already has ongoing co-operation with leading marketing agencies such as Cyber Agent, Dentsu Digital, GMO Nikko, Septeni, Medix, and Kizuku. We wanted to be closer to our customers, as well as leverage opportunities in the Japanese market. We believe we can bring a new level of retargeting quality to Japanese companies; and our co-operation with brands such as Suumo or Recruit Holdings illustrates that we can.
Where do you see growth opportunities in the Japanese market?
Increased ad spend has created demand for solutions that will bring added value for marketers. Algorithms based on deep learning differentiate our platform from other retargeters, generating campaign results that are more efficient than those without deep learning.
By offering a unique and flexible retargeting solution, we would like to help e-commerce players in Japan reach the most promising buyers and hidden gems – those users who may be difficult to discover if you don't have robust technology.
What are some key nuances marketers should take note of when targeting Japanese consumers, compared to other Asia-Pacific markets?
Google Japan recently shared their consumer insights and found that 43% of Japanese people have personal access to smartphones, computers, and TVs. This means they receive information on all those devices in the same time. Omni-screen activities are common today, and companies require an omni-approach to reach demanding users who expect much more than a personalised email. For this reason, we have to adapt marketing activities to keep up with the modern customer. Tailor-made, precisely personalised offers are the optimal way to gain consumer attention.
What do marketers need to keep in mind when retargeting e-commerce consumers?
Providing consumers with relevant content. As Adlucent research showed, 71% of users prefer personalised content and are twice as likely to click through an ad featuring an unknown brand if the ad was tailored to their preferences.
Brands have to do more than just target the right audience. They have to communicate and develop long-term conversations with users. Retargeting powered by deep-learning-based algorithms is the next step to better observe and understand a consumer's real needs. Deep learning is the most promising branch of AI and allows retargeters to not only retarget pre-browsed items, but predict new ones that match their customer profile as well. Marketers must meet customer needs and predict desires; and they need technology to make that work.
Marketers also need to realise that sometimes less is more. Matching the right products with each user is the essence of retargeting, but presentation to the customer is another story. On a daily basis, we meet so many brands' touchpoints that web banners often seem to be intrusive and unwelcome. Once we began implementing deep learning on every stage of our campaigns, we knew that recommendation mechanisms would be more efficient and that CTR in our campaigns would improve. However, we also were able to observe that end-users still trended towards creatives that were highly relevant to them. It often mattered more that an ad was highly targeted, rather than flashy or over-branded.
Marketers also should compare results using the same methods, metrics, and data sources. There are a number of metrics that marketers should keep an eye on when running marketing activities with many different solution providers. The results presented by each provider may not be directly comparable with each other. This is due to uneven data, non-matching definitions of conversions, or calculating different metrics depending on the data sources to assess them. Marketers must compare results using the exact same methods and metrics applied to calculations. They must use the same source of data to compare cost-per-every-activity delivered by retargeters. This will help marketers decide the budget they should invest in a tool for every source of traffic.
Can you highlight some common mistakes Asia-Pacific brands make with their retargeting campaigns?
Top brands worldwide get the most out of retargeting campaigns when they are able to develop a way to accurately measure and analyse results across multiple tools. The idea behind multiple retargeting is to exploit the tug-of-war between competitive providers for more successful marketing activities in the future. By cooperating with many tech providers, marketers can retrieve better insights on how each provider handles high-level customer service, and how they fare in terms of performance results.
To get reliable results from running multiple retargeting, it is vital for marketers to keep in mind that they can – and should – compare retargeters using the same metrics, attribution models, and data sources. It is a good practice to use each provider simultaneously for a period of time so as to get the big picture of each of your provider's effectiveness.
The best tactic is also to set up the same parameters and goals with all tech providers. Some metrics marketers can consider include the same maximum conversion cost, cost per click, or the same channels.
Retargeting campaigns can be complicated, costly, and not always precise, leading to concerns about user experience and ad fraud. How would you address such an assessment and what other perceptions do Asia-Pacific advertisers have about retargeting that you would like to address here?
Retargeting campaigns are very cost-efficient when the marketer – as well as the provider – are able to measure results with careful attention. Optimising is an iterative process.
It's essential to find the right service provider that will be not only flexible enough to adjust campaign settings based on data-driven decisions, but also be transparent and willing to compete with other results. Furthermore, using more than one retargeter can actually be helpful to prevent fraud.
Fake traffic, cookie stuffing, or displaying ads to bots instead of real users, can be eventually exposed if we closely monitor abnormally high results and compare patterns of different vendors activities. At RTB House, we monitor the efficiency target daily and it allows us to detect and exclude suspicious signals on the spot. The right service provider will not only lead you through optimising campaign results, but also help you to determine possible fraudulent behaviours and eliminate those.
How has the emergence of AI and machine learning changed retargeting tools in the past year?
Juniper Research forecasts that more than USD$12bn (£8.67bn) of global ad spend per year will be spent on digital assistants by 2021. It's not surprising, considering the fact that almost 40% of millennials use Siri, Amazon Alexa, or Google Assistant on a daily basis. They are, similarly, willing to have a video chat or use a chatbot before they make purchase. It shows a shift in online shopping behaviours and enables marketers to seek new ways to approach their target audience.
We've been working on our own innovations for a year and a half, gradually extending upgrades to our solution. It has brought us to the point where we can say that 100% of our algorithms are based on deep-learning components, bringing our clients a new mode of efficiency to their online activities. We're taking a note from other industries, like travel, where a long list of metrics are taken into consideration and user purchasing patterns are dynamic and difficult to predict. In such cases, algorithms powered by deep learning can better react to user needs. It's a vast improvement over other methods typically used in retargeting.
Thanks to an innovative approach, conversion rate and conversion value-prediction algorithms are able to increase overall campaign performance. Moreover, deep-learning-based recommendations increase product selection efficiency, compared to campaigns that do not utilise the same methods.
And what other upcoming technologies do you see having an impact on how retargeting is done in the next one to two years?
Considering that mobile ad spend has overtaken desktop ad spend, we will develop technologies that support mobile; and it's already happening. Additionally, matching online and offline user data from various ERP and CRM systems creates almost limitless opportunities for marketers to get more out of an integrated campaign.
According to IDC reports, worldwide spending on augmented reality and virtual reality (AR/VR) is forecast to reach USD$17.8bn (£12.86bn) in 2018, an increase of nearly 95%. Those investments are also closely related to the retail sector. Brands compete with, and out-distance, each other with innovation. Despite this, it's still crucial to keep primary goals in min – increasing overall customer experience and converting buyers into loyal brand advocates. Omni-channel campaigns that combine retargeting with the above technologies will be powerful solutions in the next year.
Ad VerificationAdvertiserAnalyticsAPACArtificial IntelligenceCross-DeviceMeasurementTargeting