China Mobile Market Requires Right Local Ad Experience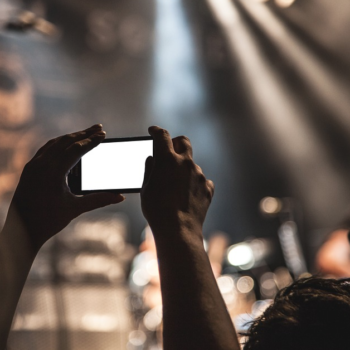 Marketers in China need to consider 'seamless' user experiences and ensure their ads are appropriately designed to meet local market conditions and demands. The fragmented Android app store environment, for instance, means developers need to spend more effort building apps for the Chinese market, said Katie Jansen, chief marketing officer of mobile marketing platform AppLovin. In addition, simply replanting marketing templates that worked in the West will almost certainly result in failure, Jansen cautions in this Q&A with ExchangeWire.
ExchangeWire: Highlight some distinctive traits about China's mobile app market that U.S. advertisers need to keep in mind.
Katie Jansen: One of the biggest things marketers need to be aware of about the Chinese mobile market is they'll have to work with multiple Android app stores, since Google Play isn't allowed in the country.
This app store fragmentation hasn't hurt business, though, with mobile commerce expected to surpass nearly USD$1.5tn (£1.08tn) by 2019. However, it does mean you should be aware of challenges associated with bringing your app to Android versus Apple iOS, where publishing is a bit simpler since Apple's app store is allowed in China.
Bigger companies may be able to take their apps to China, but smaller indie developers will struggle. One of the ways developers can get help is by partnering with local publishers that can help navigate the market there.
Proper localisation is also a must in order to effectively enter the Chinese market. Simple translations won't work. You'll have to understand the intricacies of the Chinese language and culture to adapt the narratives, art style, and culture of your app. If this is not something you can undertake alone, hiring a publisher to help will be your best bet.
What pitfalls should marketers watch for when running mobile campaigns targeted at Chinese consumers?
Not all Western marketing tactics will work in China. Simply replicating everything that works in the West will lead to failure. It's vital that you craft marketing strategies around China's own social media companies, search engines, video platforms, and mobile payments systems such as WeChat Pay and Alipay. This means you'll have to create a unique marketing strategy, instead of building one based on what you are already doing in other regions.
What are some surprising insights you've picked up about Chinese consumers?
One of the biggest surprises is just how big QR codes are in China. Beyond mobile payments like WeChat Pay and Alipay, QR codes can be found just about everywhere and are used to share website information, links to app in various Android app stores, and more. For retailers big and small, having QR codes is a must as mobile payments become even more popular.
What challenges will China marketers face in terms of delivering experiences mobile consumers seek?
One of the biggest challenges marketers will face in China is competing in the era of seamless experiences. A trend that will affect the delivery of personalised experiences on mobile is the advent of the bezel-less display. The iPhone X and Samsung Galaxy S9 have increased consumer expectation for full-screen, immersive experiences. Whether that's formatting ads for the new, taller aspect ratio, or content creators filming in 2:1 aspect ratio, the whole mobile industry will need to adapt to these new screens.
Playable ads will go a long way in crafting immersive experiences, as they lend themselves naturally to the high engagement we've seen with video ads over the past several years. Playable ads allow consumers to get a taste of your product before they download or sign up. With playable ads, we've seen higher ROI (returns on investment), CTR (click-through rate), and LTV (lifetime value).
Lastly, we expect to see artificial intelligence (AI) making a big play in driving mobile experiences. We're already seeing it now with voice-powered assistants like Apple's Siri, Google Assistant, and Amazon Alexa. AI and machine learning will create more seamless experiences for consumers, so marketers must anticipate this change in consumer behaviour.
What are your expansion plans for 2018 and where does the rest of Asia-Pacific fit into your growth strategy?
The region, led by China, is a huge part of our growth strategy. In fact, Asia-Pacific is the fastest growing region for us in terms of revenue, and second only to North America in terms of total revenue. We see Asia-Pacific as a crucial part of our future in 2018 and beyond.
Ad TechAdvertiserAIArtificial IntelligenceChinaCustomer ExperienceMobilePersonalisationPublisher