Quantcast Launches New Platform; Privacy & Consent Functionalities at Tealium
by Sonja Kroll on 18th May 2018 in News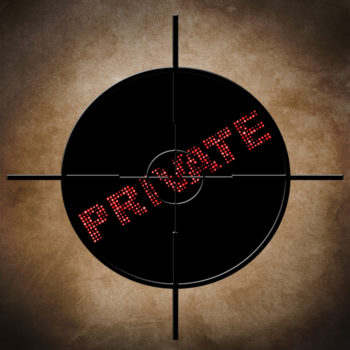 ExchangeWire rounds up some of the biggest stories in the European digital advertising space. In this week's edition: Quantcast Implements IAB Framework in Newly Launched 'Choice' Platform; Tealium Enhances Privacy & Consent Functionalities; New Inventory for mediasmart; Telaria Launches VMP; and Grapeshot Offers Contextual Data for Video.
Quantcast Implements IAB Framework in Newly Launched 'Choice' Platform
After beta-testing since February this year, audience insights provider Quantcast is launching its platform Quantcast Choice, implementing the IAB Europe's Transparency and Consent Framework. Thus, Quantcast will operate as one of 18 consent-management platforms (CMP) allowing publishers, advertisers, and website owners an easy way to receive consent from consumers for the use of data for the purpose of measuring activity on their sites, while guaranteeing compliance with GDPR.
When accessing sites that implement Quantcast Choice, users are displayed a pop-up or banner that provides transparency into the data use purposes and simultaneously asks for user consent for the use of their data. Consumers will be able to easily access more granular privacy options from the same interface. Once the consent has been given, the consent choices will also be applied to any other user interaction with the rest of that site, as well as other sites and vendors using the IAB Europe Framework.
"Quantcast Choice is an easy-to-adopt and free way for all website owners to ensure they're GDPR-ready before May 25th. The result of more than a year's work and close collaboration with the IAB Europe, it strikes the right balance between ensuring consumer privacy and control over their data and helping foster a vibrant ad-funded publishing industry", says Sam Barnett, CPO, Quantcast. "This is essential if consumers are to continue to benefit from free quality news and entertainment. Solutions based on industry standards are critical to maintaining a healthy and diverse digital content and advertising ecosystem."
As a member of the IAB Europe, Quantcast participated in the development of the IAB Europe's Transparency and Consent Framework. Going forward, the IAB Europe will continue work on maintaining the framework standards in conjunction with member companies.
Tealium Enhances Privacy & Consent Functionalities
Managing user consent is also on Tealium's mind. The customer data solutions provider has updated its privacy and consent-management tools within the Tealium Universal Data Hub. Besides multi-language support and global settings, the hub also allows collecting consumer consent changes as required by the General Data Protection Regulation (GDPR).
The Consent Request Manager allows companies to configure the prompt that is displayed on websites to visiting users. Consumers can react directly via the request prompt by granting or withdrawing their consent. Companies can also configure the categories of tracking offered to consenting users via a preference management tool.
"Tealium has always been a strong advocate of data governance and transparency; and we are continually updating our product features to ensure they constantly reflect the changing ecosystem", commented Mike Anderson, founder and CTO of Tealium. "By helping companies to responsibly manage and control customer data flows across touchpoints, we can support them in delivering meaningful, relevant customer experiences that are respectful of end-user privacy preferences."
New Inventory for mediasmart
Smart TVs have become ubiquitous in the living room, giving rise to evaluations of the European connected TV advertising market of €825m (£720.2m) by 2020. Reacting to demand from digital video advertisers who are increasingly turning to Connected TV to extend their audience reach, mediasmart is now adding connected TV inventory to its service offering.
mediasmart stresses benefits such as high completion rates, brand-safe viewing environments, and high viewer engagement. "With the strong benefits around completion rates, brand safety, and engagement, amongst others, we are confident that many of our customers will benefit from this timely extension of our rapidly growing inventory", said Noelia Amoedo, CEO, mediasmart.
Telaria Launches VMP
Unifying analytics, management, and direct and programmatic delivery tools, Telaria is launching a video-management platform that promises audience insights and real-time optimisation for inventory monetisation across any platform.
Previously live as a video SSP, the new VMP includes an ad server for advanced TV. The analytics suite offers live-data visualisation and diagnostics across direct and programmatic sales on the basis of first- and third-party data integrations. This is to give publishers full transparency and enable segmentation of audience and inventory, Telaria says.
"Since emerging as Telaria less than a year ago, we have been listening to our global partners, and their feedback was loud and clear – they want a single platform to deliver a premium, seamless video and Advanced TV experience for their audiences. They feel trapped in their current, non-integrated systems and are frustrated with the lack of innovation in legacy SSPs and ad servers that haven't kept up with the advances in CTV and consumer behaviour", explains Mark Zagorski, CEO, Telaria. "The Telaria VMP's innovations in analytics, decision management, and monetisation capabilities will help boost the inventory value and fill rates for our publisher partners and drive deeper client relationships. Additionally, as more of the world's biggest content producers move into the Advanced TV space, and digital video becomes a larger contributor to their bottom line, Telaria's independence remains central to building trust, eliminating conflict of interest, and protecting our clients' competitive advantage."
The platform co-operates with White Ops for fraud detection across all supply.
Grapeshot Offers Contextual Data for Video
A new digital video solution by Grapeshot is to provide brand safety and contextual targeting. Grapeshot's new solution combines contextual data for publishers, SSPs, and advertisers with relevant targeting options.
Grapeshot says that the new solution is a reaction to the issues currently faced by the advertising industry, i.e. transparency and brand safety in video advertising. "Video consumption is rapidly growing across the globe, and with that comes an increasing demand for advertising solutions that provide much-needed trust and transparency around video inventory", Andrew Smith, SVP product strategy, Grapeshot, says. "By introducing Grapeshot's best-in-class contextual intelligence solutions to the world of digital video, we're excited to provide the first-ever video brand-safety solution for both publishers and supply-side platforms."
On the basis of contextual data, the solution determines a video's relevance and safety and helps advertisers, SSPs, and publishers maximise yield across all channels and formats, analyse contextual video data, and determine brand-safe content environments. The video context solution supports 21 languages and a range of platforms or integration via API.
Ad ServerAnalyticsAudienceDataInventoryMonetisationProgrammaticVideo