Brand Safety on Marketers' Minds; Sublime Skinz Expands in Europe
by Sonja Kroll on 24th Aug 2018 in News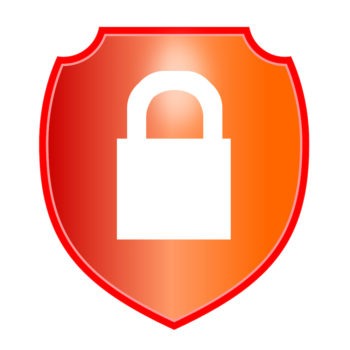 ExchangeWire rounds up some of the biggest stories in the European digital advertising space. In this week's edition: Brand Safety Study Reveals Carelessness of Marketers; Sublime Skinz Expands European operations; mediasmart & Brave Partner; Additional Funding for Drawbridge; and Partnership for Eyeota & TwentyCi.
Brand Safety Study Reveals Carelessness of Marketers
A new study by Sizmek on brand safety reveals that 38% of marketers are aware of having delivered adverts on harmful or unsafe web pages. At the same time, only 61% of marketers currently have a third-party brand safety solution/partner in place on their digital campaigns.
Brand safety regulations are still a closed book to many marketers. According to the study, 64% of the marketers polled consider the implementation of an effective brand safety solution a challenge; 57% said that their current solution is too expensive. Almost two-thirds of respondents (64%) are critical of brand safety, as it negatively impacts the performance of campaign content.
"The digital media ecosystem is complex and fragmented, so it is no surprise that marketers are prioritising efficiency and transparency from their partners", said Hardeep Bindra, VP product management, real-time decisioning services Sizmek. "These survey results confirm what we've been hearing from our clients about simplifying the supply chain and the challenges they face with brand safety and a complicated vendor landscape. The results also validate our full-transparency and full-controls strategy; we give marketers clear insight into the media buying process and the tools to take action."
Regulation such as the GDPR is further complicating matters, with 77% of marketers believing that the new data regulations will make targeting audiences using third-party data increasingly difficult. However, transparency is at the forefront of marketers' minds with 76% prioritising efforts to achieve more transparency for their digital display inventory; 63% also are critical of the 'walled gardens', such as Facebook and Google, believing that they don't offer enough inventory transparency.
For the study, over 500 decision-making brand marketers across Europe and the U.S. were surveyed.
Sublime Skinz Expands European operations
Programmatic advertising specialists Sublime Skinz are consolidating their foothold in Europe. After establishing themselves in the U.S., the Paris-based company is opening an office for the DACH market in Düsseldorf.
The DACH operations will be headed up by Assen Saraiwanow, commercial director DACH, who is leading the Düsseldorf office. With 20 years' experience in online marketing, sales and business development, Saraiwanow has moved on to Sublime Skinz from a previous role as sales director at DataXu.
Assen Saraiwanow commented: "Sublime Skinz is about data, impact, and creativity, and our marketplace technology supports all of these inputs – with a particular focus on enhancing the user experience. This allows us to achieve excellent branding results for our customers. I'm looking forward to collaborating with media agencies and trading desks, and with our publishers and ad-tech partners. As the market leader for high-impact ads in France and the UK, we are looking forward to offering our mature portfolio of products to German-speaking countries – especially as brand managers and branding teams in the region have discovered the benefits of programmatic advertising and are realising the rewards of this fast-growing market."
mediasmart & Brave Partner
In order to expand its Connected TV credentials, mediasmart is teaming up with Brave to provide access to publishers including JadooLite and FilmRise. "We are always looking to extend the amount of high-quality inventory and formats we make available to our customers and we were particularly interested in getting more access to Connected TV. We are very pleased to have extended our offering by partnering with Brave", said Noelia Amoedo, CEO, mediasmart.
Through the new partnership, mediasmart customers receive access to a native, display, and video marketplace supporting both static and dynamic video (VPAID) in the latter. Brave supplies traffic quality monitoring to protect buyers from nonhuman, fraudulent, or incentivised traffic.
The new inventory is being provided to meet demand for increasingly popular mobile advertising formats from digital video advertisers who are turning to Connected TV to extend their audience reach.
Additional Funding for Drawbridge
Drawbridge, a provider of identity resolution solutions, has received additional funding from all of its existing venture capital investors to the tune of USD$15m (£11.67m). The investors are Sequoia Capital, Kleiner Perkins, and Northgate Capital. The total capital raised by Drawbridge so far amounts to almost USD$70m (£54.46m), including previously unannounced investments from strategic partners.
The new funds are earmarked for further development of Drawbridge's identity technology, as well as expanding its commercial and engineering teams. The first new hire is Dave Zinman as chief operating officer and commercial leader.
"This commitment gives us further energy to realise the mission ahead of us – to build and democratise identity solutions so businesses can better understand their customers and deliver more personalised and secure experiences", says Kamakshi Sivaramakrishnan, founder and CEO, Drawbridge.
Partnership for Eyeota & TwentyCi
In a bid to provide qualified audiences to brands and agencies targeting UK consumers at key stages of home-moving and type of home ownership, Eyeota is partnering with TwentyCi, a data science company specialising in property data. The property data refers to the entire house purchasing cycle, which Eyeota integrates with its online profiles. The property data can be accessed digitally through the Eyeota Audience Marketplace. It is available across various platforms for programmatic advertising campaigns.
"The demand for real estate audiences is on the rise. In the last 12 months, we have observed a 3.3x growth in demand for real estate audiences in our marketplace", said Aaron Jackson, managing director, EMEA, Eyeota. "Our partnership with TwentyCi is a critical step in expanding our solution for advertisers looking to accurately identify audiences at different stages along the home-ownership cycle, providing valuable insights into their purchase and lifestyle behaviours."
TwentyCi tracks the process of sale using more than 4,000 different data points in the UK. The data is derived from GDPR-compliant sources.
Ad FraudBrand SafetyDataEMEAInventoryNativeProgrammaticRegulation