Google Removes Apps Harvesting User Data; YouTube Blocks Russia's Duma TV
by Hannah Dillon on 11th Apr 2022 in News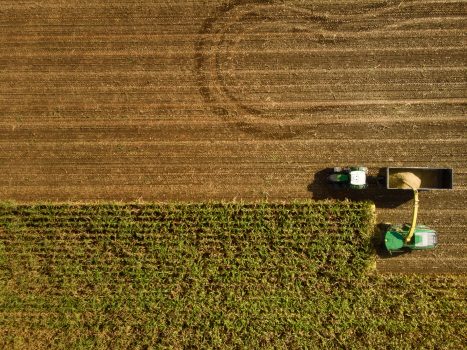 In today's ExchangeWire news digest: Google has removed apps secretly collecting and sharing user data; YouTube has banned Russian parliament channel, Duma TV, from the platform; and Elon Musk will no longer join Twitter's board of directors. 
Google removes apps secretly collecting user data
Google has withdrawn over a dozen apps from its Play Store following the discovery that they contain code that has secretly harvested information from users. 
The affected apps, which include Muslim prayer apps, a weather app, and a QR code scanner, contained a software development kit (SDK) which sent sensitive information to a third party. Data, including people's locations, email addresses, phone numbers, and their phone's unique IMEI identification number, was sent to Measurement Systems, without the consent of the apps' users. Although based in Panama, Measurement Systems has been traced back to a Virginia-based firm, Vostrom Holdings.
Some of the affected apps had been downloaded over 10 million times.
Speaking to the BBC, a Google spokesperson commented, "All apps on Google Play must comply with our policies, regardless of developer," adding, "When we determine an app violates these policies, we take appropriate action."
The tech giant had previously warned developers of the need to ensure users are clear about the information they share with apps. In December of last year, Google stated that apps who fail to adhere to its data policy could be banned from the Play Store. The statement followed the revelation that at least two app partners of the British firm Huq, which collects location data, had failed to seek the correct user permissions.
Apps banned from Google's Play Store for the prohibited harvesting of user data are eligible to apply for reinstatement if the offending code is removed, reports the BBC.
YouTube blocks Russia's Duma TV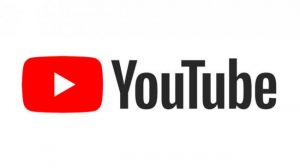 Duma TV, the YouTube channel for Russia's lower house of parliament, has been terminated by the platform for a "violation of YouTube's Terms of Service." The ban is the latest sanction YouTube has placed on Russian media since the country's forces invaded Ukraine on 24th February, and follows the platform's decision to block Kremlin-backed media outlets RT and Sputnik in early March.
The decision has sparked strong criticism from Russia officials, who have warned that the Alphabet-owned streaming platform could face restrictions in retaliation. Writing on the messaging service Telegram, foreign ministry spokeswoman Maria Zakharova stated that "YouTube has signed its own warrant" before urging users to save content and transfer it to Russian platforms.
Russia's telecom watchdog, Roskomnadzor, has reportedly asked Google to remove the restrictions placed on Duma, and has accused the company of adhering to "a pronounced anti-Russian position in the information war unleashed by the West" against the state.
While YouTube has not confirmed its reasons for banning Duma directly, the move follows the discovery of mass killings in Bucha, close to the Ukrainian capital of Kyiv, last week. 
Speaking to POLITICO, a Google spokesperson commented, "Google is committed to compliance with all applicable sanctions and trade compliance laws. If we find that an account violates our Terms of Service, we take appropriate action," adding that the tech giant is "closely monitoring the situation" for updates. 
Elon Musk declines a seat on Twitter's board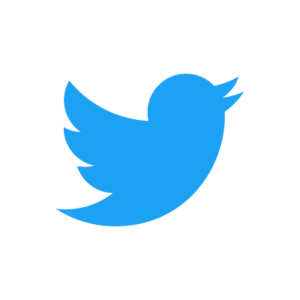 Elon Musk has decided against joining the board of directors at Twitter. The news is the latest development in the billionaire's involvement with the micro-blogging platform since becoming its largest shareholder last week.
After purchasing a USD $2.89bn (£2.3bn) stake in Twitter on Tuesday (5th April), Musk increased his shares in the platform to 9.2%, more than four times the holding of Twitter co-founder Jack Dorsey.
Twitter chief executive, Parag Agrawal, took to the platform on the 6th April to announce that Musk had agreed to join the board of directors, but has today (11th April) confirmed that the Tesla boss had since changed his mind.
Tweeting an excerpt from an internal note, Agrawal shared: "Elon's appointment to the board was to become officially effective 4/9, but Elon shared that same morning that he will no longer be joining the board. I believe this is for the best."
"We have and will always value input from our shareholders whether they are on our board or not," Agrawal added. "Elon is our biggest shareholder and we will remain open to his input."
The announcement is likely to come as a relief to Twitter employees, who were reportedly anxious about Musk's potential influence over content moderation on the platform. Musk is yet to officially comment on his decision.
Also in the news:
- Teads Reports Fiscal Year 2021 Financial Results
- Adverty Appoints Jonas Söderqvist as CEO as Brands Wake up to the Power of In-Game Advertising
- Cheetah Digital Study Reveals Customer Engagement Challenges for Marketers in the UK
- Affinity Water to Launch "Find & Fix Leaks" TV Campaign Led by the7stars
- Lumen-Backed Frameplay Announces New Attention Metric in Video Game Environments
AppsDataGoogleRussiaTwitterYouTube