Affinity Water to Launch "Find & Fix Leaks" TV Campaign Led by the7stars
by ExchangeWire PressBox on 5th Apr 2022 in News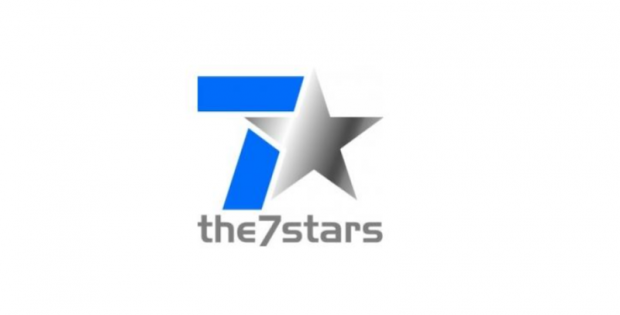 This week, Affinity Water launches its first-ever TV campaign "Find & Fix Leaks" to show customers how the company is using the latest cutting-edge technology to find and repair leaks and conserve water across the South-East of England
Created by Supernova, the7stars' creative production studio, the campaign builds on Affinity Water's new colourful brand relaunch featuring rivers, wildlife, and ducks. The animated 30-second spot follows a network of water pipes and shows the work the company is doing to fix leaks from streams to houses, to keep "homes hydrated, and ducks elated."
The highly targeted audio and video campaign is planned by the7stars and runs for the duration of April across Sky AdSmart, YouTube, and ITV Hub, and is supported by Radio.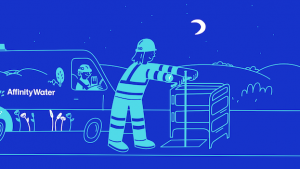 Peter Duys, Affinity Water's head of marketing & experience explained: "We know from our research that when we ask customers to save water, they want to know what we are doing to address leaks in our network. With this in mind, we have devised this campaign with a mission to explain.
"As stewards of the local environment, fixing leaks is vitally important, and will reduce the amount of water we need to take from the local environment and streams in our region. TV brings a weight and trustworthiness to the message, and it really does reinforce our https://saveourstreams.co.uk/ messaging in a memorable and engaging way."
Matt Buttrick, head of creative strategy at the7stars added: "This new campaign represents a real galvanisation of the Affinity Water brand and another step in its creative journey showcasing the dedication to its customers and the natural environment. Through imaginative animation and enticing radio we wanted to lift the lid on how real Affinity Water technicians use the most innovative technology to find and fix leaks; and how this benefits everyone from families at home to the rich local wildlife, including our friendly ducks!"
https://vimeo.com/689716271/15cc5cacb7

the7stars
the7stars was set up in 2005 by co-founders Jenny Biggam and Mark Jarvis. Our reasons then are our reasons now. Fundamentally, we think that media is too important to be commoditised by big buying networks. We believe that advertisers deserve better ...
Powered by PressBox
AudioBrandsCampaignTechnologyVideo