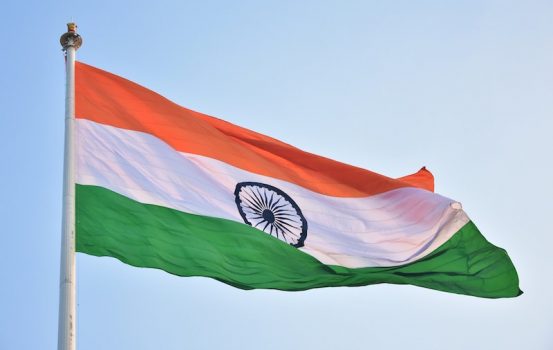 In today's ExchangeWire news digest: the Indian government bans 22 YouTube channels for posting disinformation; Twitter appoints billionaire Elon Musk to its board of directors; and one-click payment start-up Fast to shut down all operations.
India bans 22 YouTube channels over alleged disinformation
Twenty-two YouTube channels have been banned by India's government for disinformation in relation to national security and public order, the country's Ministry of Information and Broadcasting announced on Tuesday (5th April).
The obstruction is the latest move the government has taken to crackdown on social media platforms, using new IT rules introduced last year.
The Information Technology Rules 2021 are secondary legislation to India's Intermediary Guidelines Rules 2011. The legislation stems from the Information Technology Act 2000, and was developed by the Central Government of India, the Ministry of Electronics and Information Technology, and the Ministry of Information and Broadcasting in order to thwart the spread of misinformation. Since the rules were introduced in December 2021, 78 YouTube channels have been blocked in India.
The blocked channels, four of which were Pakistani origin, had 2.6 billion viewers combined.
"Multiple YouTube channels were used to post fake news on various subjects such as the Indian Armed Forces," the government announced in a press release. The press releases went on to state that the blocked YouTube channels published "a significant amount of false content" regarding the war in Ukraine, which the government believed to be "aimed at jeopardising India's foreign relations with other countries." 
India's Ministry of Information and Broadcasting have previously used similar powers to block 55 channels on Big Tech firms including Google, Twitter, and Facebook. "The intelligence agencies and the Ministry continue to work closely in order to secure the overall information environment in India", the Ministry confirmed in a press release.
According to the Hindustan Times, one Facebook account, three Twitter accounts, and one news website were also blocked by the Indian government for violating the IT rules 2021.
Twitter appoints Elon Musk as board member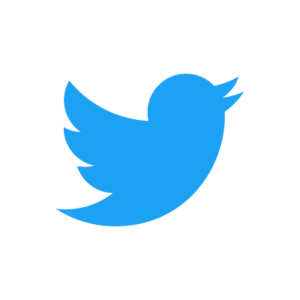 On Tuesday (5th April), Twitter announced it had welcomed Elon Musk to its board of directors. The appointment comes just a day after the billionaire was confirmed to have purchased a USD$2.89bn (£2.3bn) stake in Twitter, increasing his total shares to 9.2%  and making him the platform's largest stakeholder.
Parag Agrawal, chief executive of Twitter, took to the social media platform to announce the appointment, tweeting, "Through conversations with Elon in recent weeks, it became clear to us that he would bring great value to our Board.
"He's both a passionate believer and intense critic of the service which is exactly what we need on Twitter, and in the boardroom, to make us stronger in the long-term. Welcome Elon!" 
Agrawal also gave credence to a poll tweeted by the Tesla boss which asked Twitter users if they would like the option to edit tweets once posted. Agrawal shared Musk's poll with the message, "the consequences of this poll will be important. Please vote carefully."
Twitter co-founder and former chief executive, Jack Dorsey, also took to the micro-blogging site to welcome Musk to the board, tweeting, "I'm really happy Elon is joining the Twitter board! He cares deeply about our world and Twitter's role in it. 
"Parag and Elon both lead with their hearts, and they will be an incredible team," Dorsey continued.
Musk's term on Twitter's board will run until 2024.
Fast falls as rapidly as it rises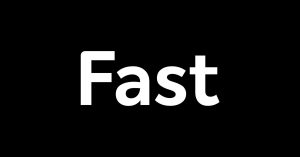 One-click payment start-up Fast is set to shutter its operation entirely. The company's rise and fall has been fairly, well, fast. They'd raised over USD$120m (£91.5m) in funding since 2019, but the company yesterday (5th April) announced that it plans to close entirely, claiming to have "brought one-click and headless checkout into the mainstream."
The announcement was made via Twitter, with CEO co-founder Domm Holland paying tribute to Fast staff while accentuating the impact the company made during its brief operational life: "Sometimes trailblazers don't make it all the way to the mountain top. But even in those situations, they pave a way that others will follow…buying online has been forever changed by the incredible team at Fast."
A charismatic leader, Holland positioned himself as 'the fastest-moving CEO in the world' and wowed investors, including payment platform Stripe. However reports started circling regarding frivolous spending in the company, including a rumoured USD$1m (£762,669) fee paid to The Chainsmokers to play an event.
Despite the impressive funding drive and market valuation of USD$600m (£457.6m), the company reported revenue of around USD$600,000 (£457,601) in 2021 and had been suffering from bad PR surrounding internal politics.
Also in the news:
- Cavai Appoints Kate Lyons as VP US East Coast
- AdPlayer.Pro Video Ad Tech Company to Expand its Out-stream Format Portfolio
- Blue Billywig Bolsters Online Video Platform Offering with the Release of OTT Services
- Apple's 2021 Privacy Changes Reduced Revenue for 2 in 5 Mobile Advertisers - Tenjin
- Hivestack Expands C-Suite with Appointment of Global Chief Marketing Officer (CMO)
AppointmentElon MuskIndiaRegulationSocial MediaTwitterYouTube