Activision Faces Lawsuit over Microsoft Sale; Cameo Cuts Staff a Year into Unicorn Status
by Hannah Dillon on 5th May 2022 in News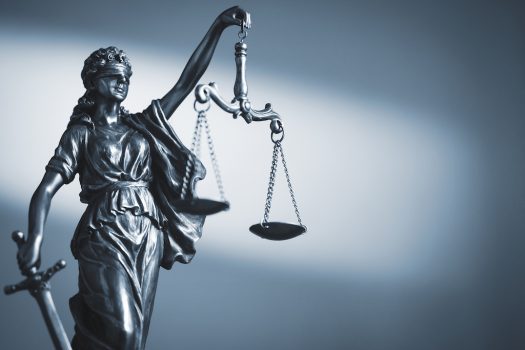 In today's ExchangeWire news digest: Activision Blizzard faces legal action over allegations of underselling to Microsoft; Cameo cuts a quarter of its workforce a year after the company was valued at USD$1bn (£798m); and Binance gets the green light from French regulators, paving the company's way into Europe.
Activision CEO sued for using Microsoft sale to "escape liability"
Video game holding company Activision Blizzard has been hit with a lawsuit from various New York City employee retirement and pension funds. The group, which includes The New York City Employees' Retirement System, New York City Police Pension Fund, and Teachers' Retirement System for the City of New York, all invested in Activision Blizzard and allege that the company's board intentionally undersold the game publisher to Microsoft for its own benefit, and to evade potential liability.
The group places particular responsibility for this on Bobby Kotick, the company's CEO, alleging that he was "aware of numerous credible allegations of misconduct by the company's senior executives — but did nothing to address them or prevent further offences."
The suit demands that Activision hand over a number of documents relating to the company's acquisition by Microsoft earlier this year, in addition to information about issues at the workplace and Kotick's knowledge of them. The game publisher has been facing multiple allegations of misconduct and harassment as far back as July 2021, including an SEC investigation into allegations of sexual misconduct, which the lawsuit claims had a direct impact on Kotick's negotiation of its sale to Microsoft. The group alleges that Kotick intentionally undersold the company to create an escape plan for himself and Activision's directors, at the expense of its shareholders.
"Not only did the Merger offer Kotick and his fellow directors a means to escape liability for their egregious breaches of fiduciary duty, but it also offered Kotick the chance to realise substantial non ratable benefits," the lawsuit reads.
Activision has responded to this new lawsuit, with a spokesperson telling Polygon, "We disagree with the allegations made in this complaint and look forward to presenting our arguments to the Court."
Cameo lays off over 80 employees a year after landing unicorn status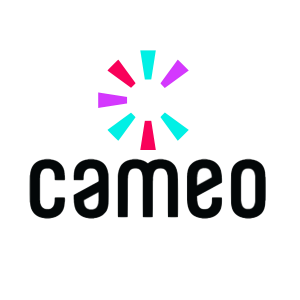 American video sharing platform Cameo has laid off 87 employees, CEO Steven Galanis has revealed. Taking to Twitter, Galanis shared, "Today has been a brutal day at the office. I made the painful decision to let go of 87 beloved members of the Cameo Fameo," adding, "If you're looking to hire hungry, humble, smart, kind, curious, learning machines who love to win – and you see Cameo on their resume – look no further."
First reported by The Information on 4th May, the layoffs were deemed "painful but necessary" to "balance our costs with our cash reserves," according to Galanis. TechCrunch reports that a number of the recently cut employees stated that the entire organisation was affected by the redundancies, including the chief product officer, chief people officer, vice president of marketing, and the CTO.
The layoffs come just a year after the company achieved unicorn status, reaching a valuation of over USD$1bn (£798m) with the help of funding from Google Ventures, Lightspeed Venture Partners, SoftBank Vision Fund 2, and Kleiner Perkins. Cameo had previously been a highly lucrative platform, particularly during the coronavirus pandemic, when lockdowns caused many creators and celebrities to turn to the platform for work. Speaking to Variety, Galanis stated that the platform made a gross revenue of USD$100m (£79.8m) in 2020, a four-and-a-half times increase from the previous year.
The sudden and severe reduction of Cameo's workforce is reflective of wider cutbacks in the private sector in the aftermath of the pandemic. Amazon aggregator Thrasio, which was valued at USD$5bn (£3.9bn) in 2021, has also begun to lay off staff, while investing and savings company Robinhood has revealed plans to cut 9% of its workforce.
Binance to break into Europe following approval in France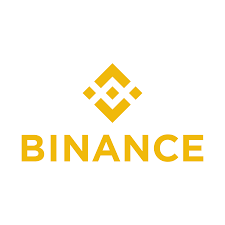 Binance has secured regulatory approval to deliver digital asset services in France, allowing the company to operate in a European market for the first time.
The company, which is the largest global provider of crypto exchange services by volume, revealed in a blog post published today (5th May) that it had achieved "Digital Asset Service Provider (DASP) registration by the Autorité des marchés financiers (AMF) with the approval of the Autorité de Contrôle Prudentiel et de Résolution (ACPR)." Binance's maiden voyage into Europe has followed several regulatory setbacks for the company, including demands to focus on "anti-money laundering compliance" in France, and resistance from regulators in Germany and the UK.
To tackle this resistance, Binance has gone to great lengths to prove its commitment to complying with European legislation, in addition to cultivating a blockchain ecosystem in the region. In November 2021, the company pledged an investment of €100m (£84,220,000) to "support the development of the French and European blockchain and cryptocurrency ecosystem" and establish an R&D hub in France.
Founded in China in 2017, Binance withdrew from the region as Beijing's crackdown on tech made cryptocurrency transactions illegal. While many of China's crypto companies have since set up in Singapore, Binance is reportedly seeking to establish a new HQ. In December, the company stated it plans to close down operations in Singapore and withdraw its licence application.
Also in the news:
- Adomik Launches a New App for Publishers to Maximise Their Open Auction Revenue
- impact.com Announces Continued Growth in First Quarter of 2022
- sgCarMart Expands Strategic Partnership with Teads
- Demand for High-Quality Data Continues to Increase Year-Over-Year in EMEA, Finds Lotame
AcquisitionEuropeGamingRegulationVideo