Microsoft Shock the Industry with Acquisition; "The Surveillance Advertising Business Model is Broken" - Rep. Eshoo
by Zara Briggs on 19th Jan 2022 in News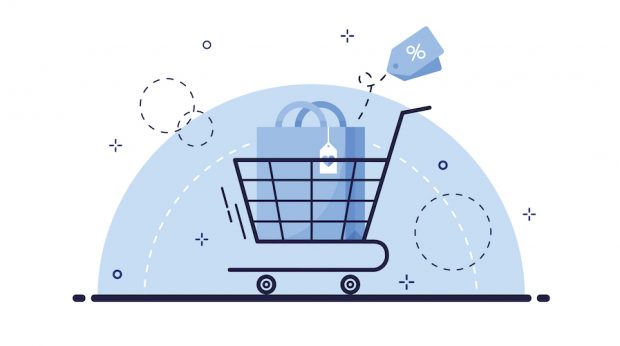 In today's ExchangeWire news digest: Microsoft have agreed to buy Activision Blizzard in an all-cash deal worth $68.7bn (£50.57bn); a new bill has been introduced to limit advertising platforms from using personal information to target ads; Animoca Brands have raised around USD$360m (£264.2m) in new investment.
Microsoft agree to acquire Activision Blizzard for around USD$70bn (£51.4bn)

Microsoft have agreed to buy Activision Blizzard, an American video game holding company, in an all-cash deal worth $68.7bn (£50.57bn) - amounting to the largest acquisition the tech platform have entered into. Microsoft are expected to pay the parent of King USD$95 (£69.73) per share under the terms of the agreement, which is envisioned to be finalised in 2023. Should the transaction be approved by regulators, the Washington-based tech company will take ownership of gaming franchises such as Warcraft and Call of Duty.
Chairman and CEO of Microsoft, Satya Nadella, has commented, "we're investing deeply in world-class content, community, and the cloud to usher in a new era of gaming that puts players and creators first and makes gaming safe, inclusive, and accessible to all."
Subsequently, the move has taken a toll on competitors, with Sony's shares plummeting to their biggest one-day drop since the start of the COVID-19 pandemic. In the opening moments of trading on Wednesday (19 January), the Japanese conglomerate's stock dropped 9.8%, ending their short-lived 21-year high which began at the start of 2022. Others are, however, foreseeing benefits of this hefty move as suggestions arise as to whether Sony will need to mirror Microsoft's spending. A number of Japanese video game developers' stocks have spiked, including Square Enix and Capcom, whose shares have surged over 5% over speculation that they might be on Sony's acquisition radar.
A new bill has been introduced to control ad targeting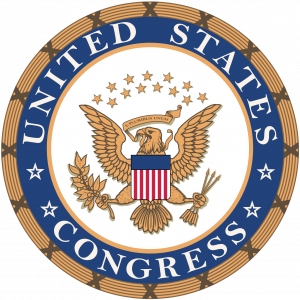 A new bill to limit advertising platforms, such as Facebook and Google, from using personal information to target ads has been introduced by Congresswomen Anna G. Eshoo and Jan Schakowsky, as well as Senator Cory Booker, over concerns that "the surveillance advertising business model is broken." The act will prohibit personalised targeting, which "is at the heart of every exploitative online business model that exacerbates manipulation, discrimination, misinformation, extremism, and fundamentally violates people's privacy" according to Rep. Schakowsky, with the exception of broad locations such as municipalities. Schakowsky further comments, "The Banning Surveillance Advertising Act will put a stop to this repulsive practice and therefore protect consumers by removing the financial incentive for companies to exploit consumers' personal information and help stop a morass of online harms." According to reports from Techcrunch, fines of up to USD$5,000 (£3,669.89) per incident could be enforced by the FTC and state attorneys general if the bill is passed.
Companies with privacy-protection business models, such as DuckDuckGo and Proton, have backed the legislation to safeguard consumers. "Surveillance advertising is a predatory and invasive practice. The hoarding of people's personal data not only abuses privacy, but also drives the spread of misinformation, domestic extremism, racial division, and violence," Senator Booker states.
This announcement accompanies the news that Apple have complied with a ruling, made back in December by the Dutch Authority for Consumers and Markets, demanding the tech giant to allow developers of dating apps in the Netherlands to offer alternative payment options. The tech giant has confirmed that they will introduce "two optional new entitlements exclusively applicable to dating apps on the Netherlands App Store that provide additional payment processing options for users". Government imposed regulations to control big tech are becoming a leading part of the current landscape, and it comes as no surprise that the crackdown is set to continue.
Animoca Brands have raised around USD$360m (£264.2m) in new investment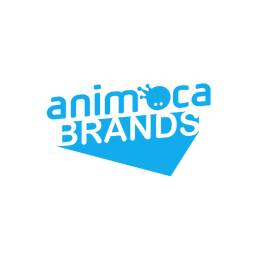 Animoca Brands, a gaming and NFT platform aiming to build the open metaverse, have raised around USD$360m (£264.2m) in a funding round led by Liberty City Ventures, with support from other investors including 10T Holdings and C Ventures. The new investment values the firm over USD$5bn (£3.7bn), pre-money. The funding will be used for strategic acquisitions and investments, as well as enhancing product development.
During 2021, Animoca Brands raised over USD$216m (£158.5m) to spark their vision of building the open metaverse by driving digital property rights to online users through blockchain and NFTs. According to reports by Emergen Research, the metaverse market size is estimated to grow to around USD$829bn (£608.4bn) by 2028.
"We are pleased to see continued and growing support from influential and strategic investors for Animoca Brands' mission to deliver true digital property rights and build the open metaverse. We have set ourselves the ambitious goals of building an open Web3 and facilitating an open metaverse that expands financial inclusion. In 2021 we saw tremendous growth in this space and Animoca Brands has been one of the forefront leaders in the development of this industry. We believe we are still at the initial stages of a new Internet revolution, and there are tremendous opportunities ahead of us in 2022 and beyond," Yat Siu, co-founder and executive chairman of Animoca Brands, commented.
Also in the news:
- Anzu Names Chris Blight as VP Demand
- Merkle Appoints Floris Oranje as Salesforce Practice Lead UK
- Sirdata & Smart Partner to Serve Publisher & Buyer Requests
AcquisitionFundingInvestmentTargeting