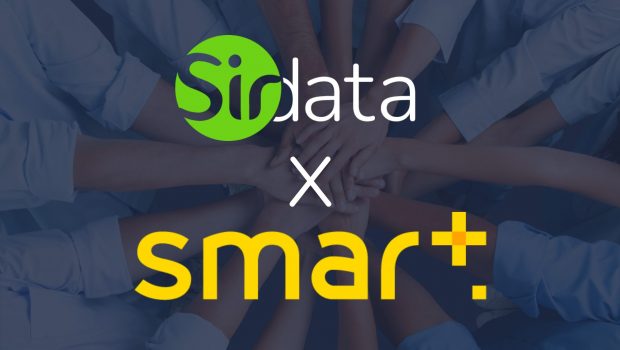 Smart Ad Server ("Smart"), the leading independent ad monetisation platform built for premium publishers to serve demanding buyers and Sirdata, the expert in addressability, have joined forces to offer media buyers direct access to premium inventory powered with data to enhance the value of an increasingly premium advertising ecosystem.
Building on Smart's curation offering, agencies and advertisers benefit from both the precision of Sirdata's advanced targeting - with or without cookies - and Smart's premium cross-publisher inventories within a Deal ID. The deals crafted by Sirdata teams can be easily activated within any DSP, significantly improving campaign and operational efficiency.
Smart and Sirdata continue to evolve their offerings dedicated to media buyers and publishers, by aggregating data and premium inventory within this private, granular and transparent marketplace. In a nutshell:
- For the media buyer, the curated deal is activated like a classic deal in its DSP.
- Sirdata's on the shelf or on-demand deals do not require any new DSP integrations or new contractual agreements. They are accessible with targeting thresholds adapted to campaign needs, combining performance and volume according to brand and agency partners' core campaign goals.
- Sirdata analyses and categorises in real time, using multilingual technology (32 languages) and the domains and subdomains from Smart's web environment (Europe, US etc.). Sirdata's team creates these deals within Smart's curation platform according to client objectives and KPIs for campaigns, with or without cookies, and in strict compliance with user choice and regulations in force.
Inventory reach varies depending on medium, location, RFP parameters etc. The linguistic and editorial specificities, categories (sometimes with sensitive content), and website singularity require page level pre-qualification and categorisation, whichever user's choice, to make inventory addressable. This agreement highlights and facilitates the activation of Smart's multi-publisher offer and deals will be available in all regions and countries covered by Smart (Germany, Brazil, Spain, France, Italy, United Kingdom, USA, LATAM, APAC, etc).
"I am delighted to announce that we have strengthened our strategic partnership with one of the most dynamic players in our industry! Smart and Sirdata continue to innovate to anticipate structural changes in the digital market for buyers and publishers, and this step is key in the deployment of Sirdata's cookieless and consentless targeting and retargeting offers," says Benoît Oberlé, Sirdata's CEO.
"We are delighted to strengthen our partnership with Sirdata, whose reach and data expertise are well established. Our common goal is to ease targeted campaign activation by offering buyers direct access to the most relevant inventories. In an increasingly fragmented advertising ecosystem, curation brings together targeting data and premium publisher offering in a single private marketplace with the benefits of transparency, better reporting and operational efficiency," says David Pironon, Executive Vice-President, Data & Platform Partnerships, Smart AdServer.

Equativ
Equativ is the new single name for Smart Adserver, DynAdmic, and LiquidM — three proven innovators in advertising technology. The vertically integrated company provides brand and privacy-safe solutions that empower its clients to achieve maximum im...
Powered by PressBox