Condé Nast's Nicole Holtsmark on Blackstone Buying Vungle, Facebook's Libra, and Amazon's SSP
by Mathew Broughton on 19th Jul 2019 in News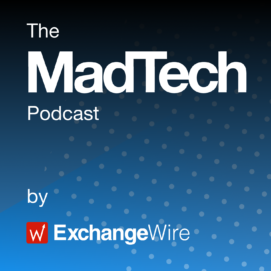 On this week's episode of The MadTech Podcast, ExchangeWire's Rachel Smith & Lindsay Rowntree are joined by Nicole Holtsmark, head of commercial platforms and data products at Condé Nast International, to discuss the latest news in ad tech and martech.
On this week's episode:
– Private Equity firm, Blackstone, is set to acquire mobile in-app ad network Vungle for an undisclosed sum, rumoured to be USD$750m (£602.3m). What does this deal say about the growth of the in-app advertising opportunity? Will this deal help to shine a spotlight on why brands should see value in in-app advertising?
– Facebook are appearing in the front of the US Senate Banking Committee, to provide testimony on how their cryptocurrency Libra, should be regulated. Will regulation and control strangle FB's ambitions for Libra? Are FB looking to Libra are their big product opportunity outside adtech?
– Advertiser Perceptions have released their annual report focussing on SSP use, Amazon now places second amongst 18 SSPs, topped only by Google's Ad Manager, with AppNexus a close third. What does this say about the rise of Amazon's advertising business? What do the prospects for independent AdTech look like here – is Amazon emerging as another prominent walled garden, will AppNexus keep some market share and become a preferred option outside Google?
The MadTech Podcast is also available on:
Spotify
TuneIn
Apple iTunes
Google Podcasts
Stitcher
Pocket Casts
RadioPublic
CastBox
Deezer