UK Has Highest Programmatic Adoption Rate; Growing Investment in Retargeting
by Sonja Kroll on 19th May 2016 in News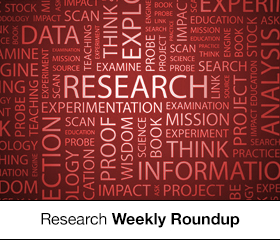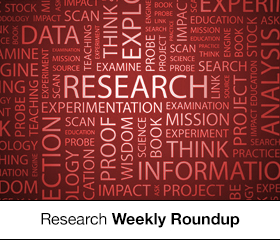 ExchangeWire Research's weekly roundup brings you up-to-date research findings from around the world, with additional insight provided by Rebecca Muir, head of research and analysis, ExchangeWire. In this week's edition: UK likes programmatic video; Retargeting budgets to increase; and Mobile catches up with desktop.
UK programmatic video adoption fastest in Europe
The growth of programmatic is moving into a new phase, as the automated buying and selling of digital advertising consolidates across Europe. According to Ooyala's white paper, "programmatic growth is inevitable across Western Europe and the US".
Focussing on five major markets (US, France, Germany, Sweden, and UK) the latter currently shows the highest adoption rate of programmatic in Europe, i.e. 23% of online video is already traded programmatically in the UK. This represents a 42% growth year-on-year in this area, which is only overtaken by Sweden: the Nordic country may only boast a proportion of 12% of online video transacted programmatically, but their year-on-year growth rate comes in at 59%.
Germany draws up the rear with only 9% of online video sold programmatically and a growth rate of 28%. In France, the proportion of online video sold automatically is at 19%, representing a growth rate of 28% year-on-year. Ooyala attributes the hesitant adoption of programmatic in Germany to the strength of media owners, as well as a preference of traditional revenue models over RTB.
When it comes to the factors that influence the adoption of programmatic video, Ooyala's survey, conducted among over 100 industry insiders, revealed that optimisation and measurement is the most important consideration. However, technical difficulties with programmatic are still an influential factor. On a scale from one (not important) to 10 (very important), technical issues received a rating of 7.5, while control of price, volume, and access rated 7.4.
"It's evident that programmatic adoption is on a spectrum that varies between regions. Yet, irrespective of the infancy or maturity of programmatic trading in a given region, all executives agree that it is the future of online video advertising", said Scott Braley, GM ad tech, Ooyala.  "The report echoes our vision that the market is barreling towards needing a unified and holistic means to purchase premium inventory from a single location, fully baked with the data insights, reporting, and transparency that both the sell-side and buy-side demand."
Investment in retargeting is increasing
Surveying over 300 marketing and advertising executives in EMEA, the current AdRoll State of the Industry report finds that marketers are increasing their investment in retargeting. Currently, 43% of those surveyed are spending between 10% and 25% of their online ad budget on retargeting; and 34% are planning to increase their retargeting budget over the next 12 months.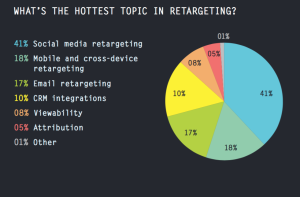 For 41% of the study participants, Social Media is the hottest topic in retargeting. No wonder, then, that 38% would like to see retargeting applied to messaging apps, such as WhatsApp and Viber, as well as Instagram (37%) and Pinterest (32%).
Programmatic advertising in general is met with a largely positive attitude: 58% of marketers believe that programmatic ads return a greater ROI than traditionally traded ads. Currently, almost two-thirds of the participants buy programmatic ads for Social Media (62%), followed by Display (47%) and Mobile (38%). Despite being hailed as the 'next big thing', Video lags behind, at 36%, according to the study.
Attribution remains a key area of programmatic. Only 14% of EMEA marketers have adopted multi-touchpoint attribution models – a particularly low number in view of the fact that 70% of marketers consider attribution as "critical" to their marketing success.
"If marketers want to succeed in the boardroom, and with customers, it is crucial that they fully embrace attribution models that track multiple customer touchpoints, not only to analyse and understand the impact of all of their hard work across the marketing mix, but to finesse, refine and execute robust strategies, while staying ahead of the curve in their industries", says Marius Smyth, managing director EMEA, AdRoll. "If an attribution model doesn't include all touchpoints, then marketers are not seeing the entire picture. It is as simple as that."
Mobile device share continues to grow
Mobile ad spend increased 50% last year; and much of the mobile activity can be attributed to smartphones. Marin Software's Q1 2016 Performance Marketer's Benchmark Report reveals that mobile device share continues to grow.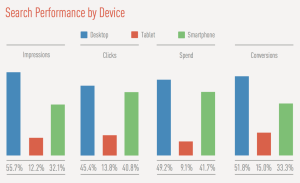 While impressions and conversions in search advertising are still dominated by desktop, mobile is catching up – and has overtaken desktop, when it comes to clicks and spend – 55.7% of impressions were on desktop, while tablet and smartphone combined to 44.3%. In terms of conversions, 51.8% are attributed to desktop, with tablet and smartphone making up the remaining 48.2%. As regards clicks and spend, mobile devices racked up 54.6% of clicks and 50.8% of spend.
In display, conversions grew 26%, clicks 13%, and impressions increased by 10% on smartphones, in the last quarter. Social remains the most mobile of all three channels, according to Marin. Conversions, impressions, spend, and clicks increased at small rates, reflecting the sustained popularity of mobile for this channel, a trend that is likely to continue.
"For a search advertiser who's seeing diminishing returns on campaigns, it's time to move funds towards either social or display platforms", says Stephanie Carr, VP EMEA, Marin Software. "Many marketers still have a web-centric mindset for their campaigns. But, as mobile becomes the new normal, this needs to shift to be more app-centric."
attributionDACHDisplayEMEAExchangeWire ResearchIndustry InfrastructureMeasurementMedia SpendMobileProgrammaticUKVideo