Growth at OpenX; SuperAwesome Get Certified
by Sonja Kroll on 12th May 2017 in News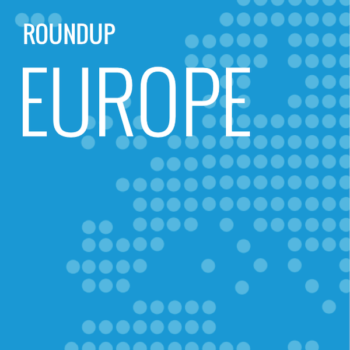 ExchangeWire round up some of the biggest stories in the European digital advertising space. In this week's edition: Direct deals are good deals for OpenX; Kids' platform SuperAwesome receive COPPA certification; Funding for Takumi; Viant complete integration of Adelphic; Integral Ad Science speak more languages; Retail segments from GfK and Eyeota; MediaIQ launch AiQx; and New CEO for Improve Digital.
Massive growth for programmatic at OpenX
Programmatic direct deals are booming for OpenX. According to the marketplace provider, OpenX's programmatic direct revenue grew over 500% year-on-year. In the same period, programmatic direct CPMs increased nearly 20% and daily spend more than quadrupled. Much of the increasing number of deals can probably also be attributed to OpenX adding over 200 new publishers in the past 12 months.
OpenX also said that 35-50% of PMP-filled impressions are incremental to the exchange, providing buyers with access to more premium inventory and publishers with additional revenue.
Looking towards the future, Paul Sternhell, GM programmatic direct and ad server, OpenX, says: "We foresee demand for guaranteed deals to grow exponentially, considering the need for brand-safe, targeted inventory at scale, coupled with programmatic efficiency. The premium nature of programmatic direct also makes it a perfect fit for rich media deals; and we are looking forward to increased multiformat adoption. Over the upcoming months, we will be working closely with our partners to continue scaling programmatic direct marketplaces and building more efficient tools to connect publishers and buyers."
ESRB certification for SuperAwesome
With more and more attention given to the digital kids' media sector, the need for regulation and technological supervision of the market has become urgent. Now kids' digital media platform SuperAwesome have received a certification for COPPA-compliant technology for the u13 digital media sector by ESRB Privacy Certified (EPC).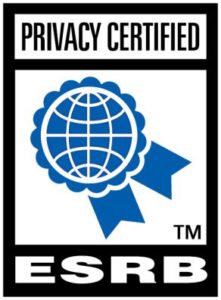 The COPPA compliance and Safe Harbor seal provider has certified the so-called 'AwesomeAds', which is a custom-made ad technology specifically for the requirements of the u13 market. As well as 100% COPPA-compliant, they also ensure that the ad content is fully age-appropriate. Non-compliance can be a costly mistake for companies: the FTC imposes fines of up to USD$40k (£36.8k) per violation, under COPPA.
Joshua Wohle, CPO, SuperAwesome says: "As the technology partner of choice for the global kids digital media industry (both advertisers and content owners), our policy is to ensure that we have the highest level of COPPA-compliance and privacy certification available. ESRB Privacy Certified is the safe harbor of choice for many of the largest kids brands in the world. Working with their rigorous technology audit, we're proud to announce our certification today."
SuperAwesome estimate that almost 10% of kids and family advertising is now being spent digitally – and the market will not stop there. In the near future, the ad spend figures are set to quintuple in the years to come. In the English-speaking markets alone, it is expected that the u13 digital ad spend will reach almost USD$1bn (£919m) this year.
Series A funding round for Takumi
Global and US expansion is in the cards for Takumi. The marketing platform that connects brands to influencers has just completed a Series A funding round. Worth USD$4m (£3.2m), the investments are to fund Takumi's global expansion, as well as further expansion in the US market, after their recent launch in North America. Takumi extended their operations to Ireland and Germany last year.
But expansion is not the only focus of Takumi. Takumi co-founder & head of product, Solberg Audunsson, comments: "Transparency is critical to us at Takumi; and this is why we'll be using this funding to improve our product even further to enable more insightful and analytical campaign reporting. In-depth campaign reporting and thorough campaign metrics are crucial, not only for brands, but also for influencers, and we will seek to exceed industry standards in terms of measuring the performance of these campaigns."
Including the backers behind the latest investment round, Takumi's total investor base now counts over 50 participants. They are investing in a growth area, Takumi co-founder & CEO, Mats Stigzelius, thinks: "Influencer marketing is still in its early stages, but will grow into a major marketing channel over the next five years. Brands are increasingly leveraging social media influencers to create highly engaging branded content to reach their ideal consumers more organically."
"In response to this, globally, many startups have sprung up in this space over the last few years as it has gained in popularity. However, at Takumi, we believe that the market will consolidate around a few proven winners in each major territory that are able to cater to the increasing client demand for quick, efficient, high-quality campaigns and who can provide the required volume of campaign opportunities and talented influencers to fulfil those campaigns."
"By offering the best platform possible for influencers and brands, it has allowed us to scale quickly and this will also drive our future growth. However, with this new funding, our undoubted aim is to make Takumi the leading global influencer platform, both for brands and influencers."
Takumi's total funding now adds up to USD$7.1m (£5.7m) after previously raising seed capital of USD$3.1m (£2.5m).
Adelphic integration into Viant
Time Inc. owned Viant have announced the completion of Adelphic's integration. Bought earlier this year, the cross-channel programmatic capabilities of Adelphic can now be utilised by self-service marketers via Viant Advertising Cloud.
Despite closing the acquisition in the background, Adelphic have continued to develop the platform, says Viant co-founder & CEO Tim Vanderhook: "Since Viant's acquisition of Adelphic last quarter, we've made significant enhancements to the platform in order to provide marketers with globally scaled, people-based, cross-channel advertising capabilities."
Speaking to ExchangeWire, Toby Benjamin, VP platform partnerships, Viant, explains how the integration benefits marketers: "This means marketers will have access to stronger deterministic audience targeting, as well as advanced analytics including purchase history, television viewership, and multi-touch attribution measurement tools."
Where is Viant going with their enhanced Advertising Cloud? "Looking to the future, we will continue to invest and innovate in line with the principal challenges we hear from our clients", Benjamin explains, "that is a need for quality first-party data, greater transparency and control over how their advertising is being run, and a deeper understanding of the actual business outcomes that media spend is driving."
To that end, the company wants to explore further strategic partnerships, as well as providing an end-to-end self-service platform to agencies. "From a measurement perspective, we will continue to offer solutions that enable brands to look more holistically cross-device and channel at the impact their campaigns are having on driving actual return on ad spend, whether that be online or in-store."
Integral Ad Science widen brand safety
Integral Ad Science are expanding their categories for brand risk by offering their brand safety solution in 40 languages. The expanded offering is a reaction to the increasing risks to globally active brands when it comes to running multilanguage campaigns across several markets.
"Brand safety continues to be a key challenge for global advertisers, as highlighted by the recent headlines surrounding extremist videos, fake news, and hate speech. IAS saw that in H2 2016, depending on where your advertising served, up to 8.6% of ads can appear next to content flagged as inappropriate", says Maria Pousa, CMO, IAS. "At IAS, we have worked diligently to build multilingual brand safety models, ensuring this global problem has a global solution."
Brand safety solutions have to assess the content and context of a page, regardless of language. On the back of fake news controversies, it is more important than ever that brands leverage solutions with global capabilities and reach.
IAS brand safety models include adult content, alcohol, fake news, gambling, hate speech, illegal downloads, illegal drugs, offensive language, and violence, across four risk thresholds – low, moderate, high, and very high. Additionally, advertisers can apply the categories and risk thresholds according to their own requirements, effectively blocking ads from appearing within inappropriate context. IAS's coverage is now available globally, in 40 languages ranging from Arabic to Vietnamese.
GfK & Eyeota provide retail data
Following their partnership last year, GfK and Eyeota are extending their data segments to cover specific retail categories in more detail. The standardised data segments apply to multiple European markets and are generated from multiple sources, including official bureau statistics combined with proprietary analyses of consumers' shopping behaviour.
GfK verify their segments through a series of internal quality checks and cross-checks with the results of on-site evaluations performed by GfK experts. Conforming to data privacy standards, the GfK segments are now available for use on the Eyeota audience platform.
Niko Waesche, head of customer & audience activation at GfK, makes the case for offline consumer data: "Remember: not all products are purchased online; so our data, which assesses how people spend in offline retail channels, is incredibly valuable for advertisers. GfK Purchasing Power is the most the accurate way to engage audiences with high, medium, and low purchasing power and helps advertisers to segment campaigns to specific audiences. For example, using our suite of segments, a retailer can accurately target premium, value, and economy food shoppers."
GfK Retail Purchasing Power is available for Austria, Germany, Denmark, Spain, Turkey, and the US, while GfK Purchasing Power for Retail Product Lines can be applied in Austria, Germany, Denmark, Spain, and the Netherlands.
Media iQ launch insight & planning tool
Analytics specialist MediaIQ wants to empower digital planners and buyers to develop more targeted and relevant ad campaigns for consumers. To that end, the company is launching an insight and planning tool, dubbed AiQx.
According to MediaIQ, the tool provides insight into audience data, enabling marketers to emphasis, act, and react in real time, drawing on over 60 million consumers.
"Having the ability to leverage multidimensional data is a complete gamechanger for the industry", says Richard Dunmall, president, Media iQ. "In an always-on world, businesses increasingly need to be relevant and understand the wider macro landscape to drive more efficient targeting and achieve effective business results."
Contrary to traditional panels, which tend to capture audience data every few months, AiQx aims to provide up-to-the-minute consumer information that is not outdated. AiQx is currently in beta in the UK and US with M/SIX and Total Media.
Improve Digital founders leave; new CEO appointed
New month, new CEO: on 1 June, 2017, Sebastiaan Moesman starts his new job as CEO at Improve Digital. He replaces founders Founders Joëlle Frijters (CEO) and Janneke Niessen (CIO), who have been leading the company for the past ten years.
In his new role, Moesman will be responsible for consolidating the company as a strategic partner for publishers, content providers, and broadcasters. Moesman comes with more than 20 years of experience in media and technology, first as co-founder of Reddion, and later through various managerial positions at GroupM.
In order to further assist the video platform, owner Swisscom has pledged a new funding round of €10m (£8.4m).
Outgoing CIO Niessen comments: "Improve Digital has been our lives' work for nearly 10 years, so this has not been an easy decision." Together with Frijters, the two founders will remain close by as strategic advisors of the Board of Directors.