Kargo: Don't Over-Rely on Open Exchanges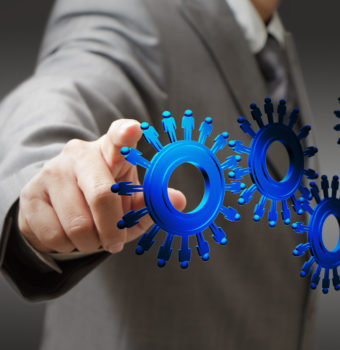 To mitigate the risk of ad fraud and bots, marketers in Asia-Pacific should not be too dependent on programmatic open exchanges and must combine technology with human oversight.
Advertisers should practise caution against relying solely on automation, advised Rob Leach, Kargo's Asia-Pacific general manager, who pointed to a The&Partnership study that revealed nearly 30% spent on open exchanges last year was on invalid traffic. He further underscored the need to assert more human control to ensure quality, rather than quantity, ad placements.
In this Q&A with ExchangeWire, Leach dished out tips on how marketers can combat ad fraud and discusses mistakes advertisers still make with their mobile ad campaigns.
ExchangeWire: Highlight key developments that have significantly transformed mobile ad platforms evolved in the last three years.
Rob Leach: Premium publisher growth through content syndication via social platforms has accelerated quality editorial at scale, overcoming the initial drawback for publishers that previously were only able to monetise content on their owned and operated sites.
There've also been creative advancements. Advertising has moved beyond the standard ad formats and driven the ecosystem. Many brand advertisers now are investing in mobile whereas, for many years before, it was largely a performance-based platform.
In addition, mobile programmatic and advancements in programmatic DSPs and SSPs have allowed for better targeting and creativity in the mobile space.
There also has been increased focus on viewability and brand-safety metrics from providers such as Moat, IAS, and DoubleVerify, as well as advertisers. This has helped clean up the mobile ecosystem and removed some of the bad actors in the space.
Furthermore, increased consumption on social platforms has created new advertising formats, with short-form social video the biggest of these key developments.
Why do you think concerns over brand safety and transparency have surfaced in the past year?
This past year, we witnessed an alarming number of incidents that showed how vulnerable brands were to poor contextual placement adjacent to offensive content. This issue, combined with studies showing continued fraudulent reporting or accounting within the ad tech industry, justify the concerns of brands and advertisers.
Brands deserve to have a brand-safe, fraud-free option at scale.
What are some common mistakes marketers still make with their mobile ad campaigns?
The biggest challenge we continue to see is advertisers that insist on using long-form video assets designed for television advertising, rather than a shorter three- to six-second version. These shorter videos communicate the same message, are more memorable, and users actually watch it, as opposed to seeking to close the window and stop the video.
The other challenge is advertisers that take print or desktop assets and try to repurpose them, rather than building them specifically for the mobile screen from the start.
Identify best practices that will help advertisers avoid ad fraud and bots.
1. Work with providers that are certified by third-party measurement firms.
2. Whenever possible, use premium publishers that create and curate their own content.
3. Don't over-rely on programmatic open exchange. Programmatic offers supposed reach, but advertisers who rely solely on automation should be cautious. According to The&Partnership, nearly 30% of the USD$27bn (£19.88bn) spent on open exchanges in 2016 was spent on invalid traffic. Many brands are turning to private marketplaces (PMPs) as an alternative, because they have significantly less fraud and offer higher quality ad inventory on reputable digital properties.
4. Combine technology with human oversight. JPMorgan Chase's chief marketing officer Kristin Lemkau said in a recent New York Times article that the company went from having ads on 400,000 websites down to 5,000 sites. By asserting more human control, they saw little change in the ROI of their ad spend, despite the dramatic dropoff in number of sites. It's all about quality placements.
Kargo last month opened its second Asia-Pacific site in Auckland, adding New Zealand as its fourth global market. With which publishers do you partner in the Australia and New Zealand (ANZ) markets?
Kargo leverages local publishers in-market including Pacific Magazines, CBSi, Perform Group, and other premium regional publications. The Asia-Pacific offices also make use of Kargo's relationships with global publishers that have significant audience in ANZ such as NBCU, Hearst, Bauer, Telegraph Media, and Meredith.
What is your growth strategy and objectives for ANZ over the next one to two years?
It's our intention to gradually expand the Kargo Asia-Pacific offering to meet the market demands over the next one to two years, which likely means local in-market support in Singapore and, potentially, other locations as necessary. We also will increase our footprint with local publishers in this region.
Kargo is committed to working with our clients to activate campaigns however they choose, whether in a direct or managed service capacity or via programmatic channels. We are in an enviable position of owning our own SSP, so we're able to integrate publishers around the world remotely and provide inventory through our direct integrations with DSPs and our global agency holding company relationships.
Ad FraudAdvertiserAPACBrand SafetyCreativeExchangeMeasurementMobileProgrammaticPublisher