European netID Foundation Launches; Turner Establishes Unified Ad Sales Unit T1
by Sonja Kroll on 23rd Mar 2018 in News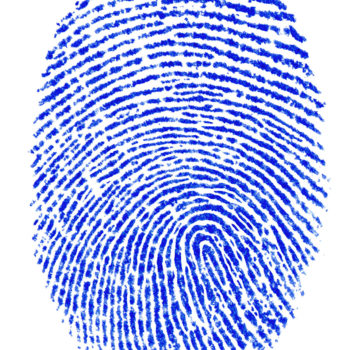 ExchangeWire rounds up some of the biggest stories in the European digital advertising space. In this week's edition: European netID Foundation Launched; Turner Combines Its Ad-Products into New T1 Ad Unit; Impact Radius Rebrands & Launches Martech Platform; Iotec Introduces Independent Assessment Capabilities; and Meetrics Adds Facebook Video Ads to Its Verification Capabilities.
European netID Foundation Launched
With the GDPR approaching, German media groups RTL Germany, ProSiebenSat1, and United Internet have partnered to establish the European netID Foundation. The initiative is aimed at not only providing expert advice for companies preparing for, and operating under, the new privacy regulations, but also at introducing a secure, GDPR-compliant login alternative for users.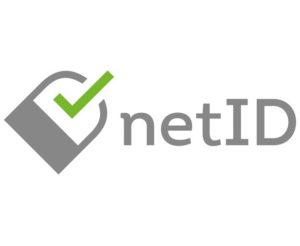 Top of the list for the foundation is the so-called netID for European users: designed as a secure login system, netID is a centralised personal data system that can be implemented by any website operating in Europe. The central data hub provides an access point for users to manage and control their personal data, including permissions and login details. The system provides transparency for users over which data they are allowing account providers to use and share.
Additionally, the European netID Foundation wants to establish industry standards that reach beyond Germany. "Data protection is an international issue, so the European netID Foundation is introducing a standard that extends throughout Europe and across multiple industries", says Marcus Dimpfel, head of strategy and business development, RTL Germany. "There is much interest in our open standard", adds said Jan Oetjen, member of the management board for United Internet. "We are in discussion with well-known companies in nearly every industry segment."
The foundation is prepared to further develop the netID standard with other European initiatives at any time.
Meanwhile, the IAB UK has announced the next step in their Transparency & Consent Framework: Guides for vendors and consent-management providers that have just been released. The IAB documents contain questions that vendors or CMPs need to complete for registration and outlines the verification process for applicants. Upon completion, vendors and CMPs receive IDs and are included in separate lists. Registration is opening now.
Turner Combines Its Ad-Products into New T1 Ad Unit
Media conglomerate Turner wants to connect advertisers all over the world with their digital content offerings. Dubbed 'T1', the media company is launching an international digital advertising sales unit that includes data-driven advertising solutions. The unit is designed to work with major brands on a wide range of campaigns that can scale multiple regions, be highly targeted to specific countries, or utilise particular Turner properties to reach defined audience demographics and clusters in brand-safe premium mobile, desktop, and social environments, the company says.
Rani Raad, president of CNN International Commercial, who is leading T1, explains to ExchangeWire that T1 will allow Turner to scale audience reach: "As a content creator, we have a track record in providing creative and consumer-focused solutions for clients. T1 will mean clients can scale these solutions across a much greater audience. Given our increased focus on data for both content development and audience analysis, a piece of branded content originally produced for CNN can now work across our other relevant properties as well. Secondly, and most importantly, we can now provide advertisers greater scale within a safe branded environment."
Creating a unified ad sales unit was a logical step, given the fast-changing advertising environment, Raad says: "Clients' businesses and plans are changing rapidly and more data means that tactics can change from day to day. T1 will not only allow us to deliver solutions across Turner, Time Warner, and third-party partners, but to do so very quickly."
T1 will be based in London, operating a unified ad-tech platform and drawing on existing solutions such as Turner's social media amplification tool Launchpad.
Impact Radius Rebrands & Launches Martech Platform
Provider of marketing technology Impact Radius is changing its name. Unifying their offerings under the new 'Impact' umbrella, the company is integrating its three solutions Forensiq, Altitude, and Radius into one native marketing platform that provides marketing technology for fraud detection and prevention.
Scott Brazina, CMO, Impact, tells ExchangeWire: "The rebrand comes at a pivotal time for the marketing technology sector. With transparency a top priority for marketers, they're seeking ways to restore their confidence in marketing investments, simplify processes, and enable performance. We've created a full 360-degree view to address the transparency issue. Our focus for the future is to help marketers manage the lifecycle and activate the data to automate workflows and decisioning to truly make the most of their spend. We're excited to see what the future holds for Impact and the industry as a whole."
Impact supplies Forensiq's ad fraud detection and protection technology, which is applicable against fraud in pre-bid and post-buy, and at all points in the marketing funnel. Machine-learning-based Altitude provides customer journey data, while Radius adds cross-channel and cross-device journey reporting to the platform.
Iotec Introduces Independent Assessment
Ad-tech provider iotec wants to introduce new standards for digital advertising transparency. With 'iotec Sight', the company is providing independent assessment of media cost, performance, and spend efficiency. iotec Sight is launched in partnership with digital media intelligence provider AD/FIN.
The co-operation allows iotec to combine their media buying capabilities with AD/FIN's oversight technology to provide clients with unrestricted access to their proprietary transaction data. On the basis of the clients' log-level campaign data, which will be securely collected by AD/FIN, independent analysis can be conducted at any time.
Paul Wright, CEO, iotec, comments: "This launch demonstrates why iotec is earning a reputation as the industry's most progressive and disruptive media-buying platform, committed to an ethical approach to digital media buying. Provided in collaboration with a trusted partner, AD/FIN, iotec Sight will give our clients a truly transparent media buying experience – and set a new standard for trusted transparency in the industry."
Meetrics Adds Facebook Video Ads to Its Verification Capabilities
The verification of display inventory on Facebook has already been part of Meetrics' validation offering since the end of 2017. Now the Berlin-based company is expanding their solution to the validation of video ads on Facebook and Instagram, enabling advertisers to gauge the visibility of their advertising campaigns on the two mobile advertising platforms.
"We are pleased to announce that, in addition to display ad formats, our customers can now also verify video ads on Facebook and Instagram with our solution. This enables advertisers to easily understand the viewability values ​​of all marketing activities and to quickly identify and exploit unused potential", says Philip von Hilgers, CEO and co-founder of Meetrics.
For video ad viewability measurement, Meetrics is adhering to U.S. MRC standards, requiring at least 50% of the ad to be visible for at least two seconds in order to qualify as 'seen'. In addition to the viewability data, Meetrics also offers additional metrics. The solution works on both desktop and mobile devices.
Ad FraudAd TechAd VerificationDataEMEAMeasurementProgrammaticRegulationTransparency