Blockchain as a Better Way Forward: Q&A with Charles Manning, CEO, Kochava
by Sonja Kroll on 18th Apr 2018 in News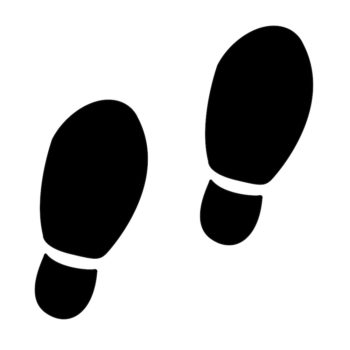 Blockchain's foothold in the digital advertising space is getting stronger. In this Q&A, ExchangeWire talks to Charles Manning (pictured below), CEO of mobile ad analytics company Kochava, whose independent blockchain platform XCHNG seeks to tokenise the insertion order and cut out the middlemen of the digital advertising ecosystem, solving several industry problems in the process.
ExchangeWire: Why is brand safety such a difficult issue to solve for?
Charles Manning: Back in November, video ad platform Teads surveyed 100 CMOs and found that 80% of CMOs were more concerned about brand safety than ever before. When an ad is shown next to, for example, a video promoting terrorism, the damage to a brand and the loss of customers can be astronomical and long-lasting. Because of the myriad middlemen in the complex ad supply chain, assigning responsibility for brand safety is a frustrating challenge for advertisers. The sheer volume of activity to monitor contributes to the problem as well; billions of impressions are served across millions of pages, both programmatically and direct. Brands have the most to lose if their ads appear next to questionable content (they are the most motivated to solve, they are driving the need and leading the conversation). Studies also show that brands feel they themselves are ultimately responsible for their brand's reputation, and they are desperately seeking solutions. Programmatic platforms that deliver ads to thousands of publishers simultaneously have a greater likelihood of exposing brands to unsafe content than direct buys (where advertisers presume to know who they are dealing with). But given the complexity of the ecosystem, and the rebrokering of inventory that happens, even in direct deals, advertisers can't always count on knowing where their ads are ultimately displayed.
What are the solutions out there attempting to figure this out? What are their strengths and weaknesses?
As demand has grown, so have the number of vendors offering brand-safety services. Some include Grapeshot, Cadreon, and Integralads. Solutions include contextual monitoring technologies and human monitoring. Context is the critical factor in monitoring for brand safety. Solutions have to be able to analyse the context of the material on the page, including other ads, to ensure that a marketer's ads are being delivered in a trusted environment. Partners must take into account a balance between safety and scale.
Why is blockchain a good solution for this problem?
Essential benefits of blockchain technology include transparency and security. The immutable, permanent ledger of transactions gives advertisers a trustworthy record of placement and service of their ad. The smart contract insertion order (IO) that is at the heart of XCHNG is also an efficient way to ensure the terms of an advertising contract are met. Vendor of choice for brand safety, delivery times, locations of ads, and context information, can be built into the smart contract and automatically executed on within the system.
How will this work with XCHNG?
XCHNG is an open, blockchain-based framework for digital advertising. Blockchain is most known for the transparency and trust that it enables via its distributed ledger nature, and avoiding reliance on a fallible central authority. Data is not siloed away from the end user. Publishers and advertisers can transact directly with each other, as well as maintain direct access to their data and ad inventory. Both parties get a view of who is involved in the media buy and what ad is served. XCHNG can take a programmatic approach to whitelist/blacklist publishers, but can also create a first-class position for ratings providers. On the XCHNG platform, ratings providers could formulate and maintain global whitelists/blacklists or make recommendations. Vendors that currently provide brand-safety services for digital advertising will be eligible to operate as ratings providers within the XCHNG ecosystem as well, and the details of their services can be encrypted in the smart contract IO.
Can the current proposed solutions be incorporated into the XCHNG protocol?
Yes, absolutely. XCHNG was created to incorporate the multitude of players in the digital advertising space, including brand-safety vendors. Current brand-safety vendors have an opportunity to enter the XCHNG ecosystem as ratings providers, bringing their expertise into the ecosystem and have their services codified into the smart contract.
Have you begun discussions with brands and advertisers about how blockchain can alleviate brand-safety issues?
XCHNG was announced at the end of 2017 and, at that point, began inviting advisors and OnXCHNG partners to join the project. The emphasis at the beginning has been on publishers (sellers) in an effort to build up inventory partners. XCHNG currently has 15 partners; and we are adding more weekly at time of this response, as well as 15 advertising industry veterans as advisors. Having built momentum there, XCHNG is now beginning to talk to advertisers (buyers) about joining OnXCHNG. As an underlying infrastructure for the digital advertising ecosystem, XCHNG is designed to provide the benefits of blockchain to buyers and sellers of digital advertising, with limited changes required on their part in order to participate in the advantages of blockchain.
What are the next steps needed to make this a reality?
Adoption is a key component toward the success of the XCHNG project. Becoming an OnXCHNG partner is an opportunity for publishers and advertisers to have a seat at the table, right from the beginning, as the infrastructure is completed. Partners are given access to the code base, insight into and influence over the development roadmap, and other incentives. There are many known issues in the digital advertising ecosystem today including inefficiency, lack of transparency, fraud, brand-safety risks, and waste. XCHNG proposed to address the issues, leveraging blockchain technology where it is best suited to provide relief, and designing custom solutions in areas where blockchain alone isn't enough. We invite all industry participants to join in the project to build a better way forward, enabling the ad industry to operate with efficiency at scale.