Q1 2018 Sees Mobile Fraud Increase; OpenX Takes Mobile App Video Exchange into Open Beta
by Sonja Kroll on 11th May 2018 in News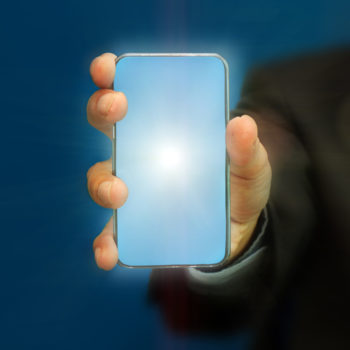 ExchangeWire rounds up some of the biggest stories in the European digital advertising space. In this week's edition: Significant Increase of Mobile Fraud; Mobile App Video Exchange by OpenX; Media iQ Rebrands to 'MiQ'; Cheetah Mobile Co-operates with Protected Media for Ad Fraud Detection & Prevention; and Access to Amazon Publisher Services for Smaato Partners.
Significant Increase of Mobile Fraud
Measuring 3.43 billion app installs and 350+ billion events, as well as processing and analysing 125 terabytes of data per day from more than 20,000 apps, Berlin-based mobile measurement company Adjust finds that mobile fraud rates have increased significantly. The Adjust data study for Q1 2018 reveals that mobile ad fraud rates have nearly doubled year-on-year.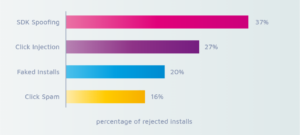 Analysing the data from Adjust's Fraud Prevention Suite, the company finds that 7.3% of all paid installs were rejected. Among the fraudulent installs were methods such as SDK spoofing (37%), click injection (27%), faked installs (20%), and click spam (16%). But Adjust's numbers are only the tip of the iceberg, Andreas Nauman, fraud specialist, Adjust, says: "Naturally, the fraud rates we see in active rejections only show the level of fraud prevented for advertisers who actually chose to protect themselves. Yet, the aggregate amount of preventable fraud is significantly higher. The number of unreported cases of advertisers being victims of mobile ad fraud is undoubtedly a much high number."
Fraudsters are particularly focusing on e-commerce, accounting for 40% of the total installs rejected by Adjust, followed by games with a 30% rejection rate, and travel apps with 10%.
Android devices are twice as likely to be hit by mobile app install fraud than iOS mobile devices, Adjust finds. However, this is not only a reflection of the larger number of Android devices used than Apple's mobile devices, but also due to the type of fraud affecting exclusively Android devices, click injection. This fraud type only occurs on Android devices, yet is attributable to 33% of all rejected installs.
"The ongoing status quo of ignoring widespread mobile ad fraud by some remains the weakest link and biggest challenge for our industry in 2018. Aligned on one goal, Adjust's next step is to help educate the market about all the different fraud types used, so all players can undertake a stronger defence and implement effective countermeasures to fight fraud head-on", summarises Christian Henschel, CEO and co-founder, Adjust.
Mobile App Video Exchange by OpenX
OpenX is taking its mobile app video exchange from closed testing to open beta. After the initial test with a number of mobile apps, the video exchange is now available for brands.
During the alpha test, more than half a dozen key segments experienced CPM rates that were 2.5x higher than average for mobile interstitial video, while completion rates were also consistently higher, OpenX says.
"Studies have shown that opt-in video is easily the most preferred ad format by consumers in mobile, ranking higher than skippable pre-roll and more than 3x higher than non-skippable pre-roll. This leads to high completion rates and a halo effect for brands that advertisers love", explains Maggie Mesa, VP of mobile business development, OpenX.
Media iQ Rebrands to 'MiQ'
A new name for marketing intelligence provider MediaIQ: the group is shortening its name to MiQ, focusing on marketing intelligence as its core business strategy and offering.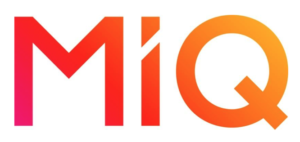 MiQ's proprietary platform collects, unifies, and enriches data from multiple sources, converting data into actionable insights. Combined with human input and tools that provide insights, MiQ hopes to offer marketing intelligence insights that allow clients to transform data into meaningful actions.
"This new position will help reimagine the value of marketing and put the CMO at the centre of decision making within business. Data is one of the most important currencies a brand has access to and is essential for businesses growth", explains Rebecca Mahony, chief marketing officer, MiQ. "This new currency requires a new position for MiQ, which is why it is time for us to reposition."
Cheetah Mobile Co-operates with Protected Media for Ad Fraud Detection & Prevention
Cheetah Mobile invests in proactive fraud detection in a bid to increase their protective measures and deliver transparency to their users. The mobile app developer is collaborating with Protected Media to implement Protected Media's fraud detection and prevention solutions.
Based on AI and traditional cyber security methodologies, the fraud detection and prevention solution identifies bad traffic at granular level, promising transparency and trust to publishers and advertisers. Bounz Chien, head of Cheetah Marketplace, Cheetah Mobile, comments: "We feel a strong sense of responsibility towards our advertisers. We're committed to optimising ad spend to maximise ROI for our advertisers so that we can continue to provide quality applications and content to our over half a billion consumers."
Over the past six months, Protected Media has seen in-app publisher fraud attempts rise to almost 10x the previous rate across its installed base. "We are proud to provide Cheetah Mobile scalable, reliable methods of fraud detection and prevention to give their customers a high level of confidence that their ad traffic is real", Amichai Zuntz, EVP sales, Protected Media says. "For too long, publishers have been unfairly paying the price for ad fraud. With a robust multi layered anti-fraud approach, publishers like Cheetah can regain control of their traffic, and focus on what they do best – creating applications and content that will attract premium advertisers."
Access to Amazon Publisher Services for Smaato Partners
Reacting to feedback from publishers, a co-operation between Amazon Publisher Services (APS) and Smart will provide access to Amazon's Transparent Ad Marketplace inventory for Smaato's in-app demand partners. The server-to-server integration will allow APS publishers to connect with Smaato's in-app demand, allowing them to monetise content by connecting users with a well-known brand.
Vice versa, Smaato gains access to a broad range of inventory. "We are excited to expand Smaato's premium mobile demand to publishers using Transparent Ad Marketplace, continuing our pattern for being an early adopter of integrations and partnerships that benefit our customers", Ragnar Kruse, CEO and co-founder, Smaato, says. "It's crucial for our mobile-only demand partners to reach their audiences in apps where consumers spend their time; and APS helps us extend Smaato's global footprint."
"Smaato's integration into the Transparent Ad Marketplace brings our publishers strong demand with a global footprint. We are dedicated to helping our app publishers monetise their content by connecting their users to the brands they care about the most; and with access to Smaato's mobile-first global demand, we can deliver exactly that", adds Ken Leeder, GM, Amazon Publisher Services.
Ad FraudAdvertiserBrandingE-CommerceEMEAExchangeInventoryMeasurementMobilePublisherTransparency