OpenRTB 3.0 Now Open for Comment; Marketers Value Data Accuracy Most
by Sonja Kroll on 27th Jul 2018 in News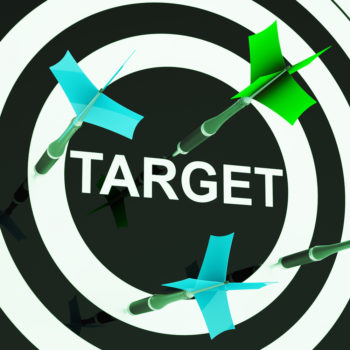 ExchangeWire rounds up some of the biggest stories in the European digital advertising space. In this week's edition: OpenRTB 3.0 Now Open for Comment; Data Accuracy Most Important Factor When Buying Audience Data; TabMo & zeotap Partner; Series A Funding for GlobalWebIndex; and JCDecaux Boosts OOH in London.
OpenRTB 3.0 Now Open for Comment
After releasing the OpenRTB framework last September, the IAB Tech Lab is now ready for receiving feedback on the new media transaction system, as well as the tech specifications, i.e. ads.cert, AdCOM, and the Ad Management API.
Aimed at improving security and creating new use cases in OpenRTB for the buy and sell sides, the combined use of the proposed OpenRTB 3.0 tech spec, in conjunction with ads.cert AdCOM, and the Ad Management API should ultimately facilitate a better consumer experience, the IAB Tech Lab says. To test capabilities, the specs are going into beta testing with at least two buyers and two sellers, making sure that the new technology is able to cope with real-world scenarios. Among the testers so far are Sharethrough, SpotX, The Trade Desk, and Rakuten for ads.cert; Sharethrough and Centro for the Ad Management API; and SpotX, Oath, and Rakuten for combined tests of OpenRTB 3.0 with the three supportive specs.
"OpenRTB 3.0 represents a ground-up reworking of specifications central to the future of automated buying and selling", comments Dennis Buchheim, senior vice president and general manager, IAB Tech Lab. "We are confident that OpenRTB 3.0, ads.cert, AdCOM, and the Ad Management API will resolve security, extensibility, and usability concerns, and we look forward to the results of the comment period and beta testing, so that we can ensure the final specifications meet the needs of buyers and sellers."
The comment period for the specifications has been set for 60 days, ending on 24 September 2018, while the beta tests will be ongoing. The IAB is looking for active participation in the beta testing and will take feedback into account before OpenRTB will be released for adoption by the end of 2018.
Data Accuracy Most Important Factor When Buying Audience Data
A study commissioned by DMP Lotame finds that the vast majority of marketers surveyed find audience data valuable information for their marketing efforts. The study polled 300 brand marketers who buy or use first-, second-, or third-party audience data, surveying their assessment of data quality, data quality challenges, and quality-control practices, among other issues.
Demographic data is the top data type purchased by marketers (42%); followed by geographic data (34%); and advanced demographic data such as household income, education, children (28%); and personal interests (28%); 90% of marketers responded they find audience data either "very valuable" or "somewhat valuable" to their marketing efforts.
Drilling deeper, the survey established that age and gender are the most important targeting categories for marketers, with 76% of marketers "always" or "usually" targeting by age, and 61% "always" or "usually" using gender as a targeting segment.
However, marketers are doubting the accuracy of demographic data purchased for their campaigns. Only 20% described themselves as "very confident" in the accuracy of such data, while 68% are "somewhat confident". The study identified accuracy as the most important factor for those who purchase demographic data, with 84% saying it was "very important" to their purchasing decisions, followed by price (55%), and scale (37%).
"Marketers now expect scale and are turning their attention towards the quality of data. They want to be confident that the data they purchase will ensure that they reach their customers and help them make better business decisions", explains Jason Downie, chief strategy officer, Lotame. "Data sellers need to put in place rigorous quality control measures to ensure data's quality and accuracy", added Downie. "This means curated audience segments, leveraging a more robust verification process and using data science."
TabMo & zeotap Partner
Thanks to a new partnership between TabMo and mobile data platform zeotap, new audience segments will be available through TabMo's mobile DSP Hawk, enabling advertisers to combine TabMo's automated creative service and advertising platform with zeotap's targeting data.
zeotap provides audience data on the basis of anonymised, ID-verified mobile data from telco and enterprise partners, as well as raw data on app downloads and usage. Léonard Steger, country manager, zeotap, comments: "Our mission is to democratise access to accurate and relevant data in every major advertising market. The partnership with TabMo matches a sophisticated, but straightforward, creative process with unique data segments to drive advanced campaign results."
Renaud Biet, CEO and co-founder at TabMo, adds: "Mobile usage, and consequently mobile advertising, continues to grow at an exponential rate. However, there's a world of difference between good and bad ads; if brands want to be effective, they need the right technologies. Having a great creative only works when seen by the right people. Working with zeotap helps us to deliver 'precision advertising' to our customers."
Series A Funding for GlobalWebIndex
Ten years after being founded, market research company GlobalWebIndex have just completed their first funding round. Raising USD$40m (£30m), the company's series A round has been backed by Stripes Group, as well as a number of other leading data, software, and consumer technology companies.
The new capital is to go into further product development in order to introduce new technology in the area of data collection, as well as international expansion of its reach in the global digital consumer insights market.
After establishing new offices in New York City and Los Angeles, and a number of technology hubs across Europe, GlobalWebIndex is also earmarking some of the new capital for further international offices in the Americas and Asia Pacific, the company says.
Tom Smith, founder and CEO, GlobalWebIndex, comments: "The demand we're seeing on a global scale for our products and services is phenomenal. We couldn't be more excited about embarking on the next phase of our growth with Stripes."
JCDecaux Boosts OOH in London
A new large-format digital channel is set to boost OOH screens in London. JCDecaux has announced the new channel, dubbed 'LDN Drive', for October 2018, delivering impressions across 120 roadside digital screens in 29 London boroughs.
According to JCDecaux, LDN Drive will reach nearly four million Londoners, on key transport routes with screen sizes 20% larger than the market average. Advertisers can optimise audiences by time of day and by day of week.
"LDN Drive provides brands with mass scale and reach, helping to drive brand fame, all backed by a new exclusive data set that will optimise the digital creative and targeting possibilities for advertisers, explains Spencer Berwin, co-CEO, JCDecaux. "LDN Drive is providing the best of both worlds, being broadcast and addressable."
Ad TechAudienceDataDOOHEMEAInvestmentMobileOOHTargeting