UK Q1 2018 Ad Spend Beats Forecast; FreeWheel & Integral Ad Science Partner
by Sonja Kroll on 3rd Aug 2018 in News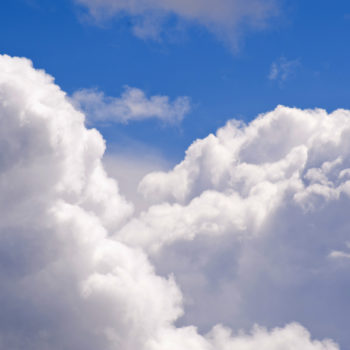 ExchangeWire rounds up some of the biggest stories in the European digital advertising space. In this week's edition: UK Q1 2018 Ad Spend Beats Forecast; Partnership Between FreeWheel & Integral Ad Science; New Footfall Tracking Capabilities by mediasmart; Cedato Introduces Contextual Lookalike Targeting; and Tapjoy & Winclap Partner.
UK Q1 2018 Ad Spend Beats Forecast
The first quarter of 2018 has been the strongest first quarter, in terms of ad spend in the UK, for three years. According to the latest Advertising Association/WARC Expenditure Report, ad spend in Q1 2018 increased 5.9% year-on-year and amounted to £5.7bn. The figure is 1.3 percentage points ahead of forecast.
Interestingly, the ad spend growth not only applies to digital advertising, but also includes radio, print, and TV. Print display ad revenue for national newsbrands increased for the first time in seven years, while radio and TV grew by 12.5% and 5%, respectively. Ad revenues for internet increased by 10.8%, while out-of-home garnered a 5.3% increase.
"Online ad formats – particularly search and social media – continue to over perform, but traditional media are also proving their worth to advertisers. Notable among these are radio, TV, out-of-home, and national newsbrands, with the latter carrying on from a good final quarter in 2017 to reverse a seven-year downturn in display revenue", comments James McDonald, data editor, WARC.
"Our latest advertising expenditure figures reflect the resilience of the wider UK economy, where consumer confidence is improved and the jobs market remains very strong", adds Stephen Woodford, chief executive, Advertising Association. "UK advertising continues to show steady growth, with more businesses investing more spend in advertising. This investment boosts company profits and overall GDP, creates more jobs, and helps our media sector to continue to invest in the creative content and technology that the public values."
The report finds that search now accounts for almost 3-in-10 pounds spent on advertising in the UK. Display formats are responsible for just under two-thirds of all ad spend in the UK – and rising: in Q1 2018 display recorded a rise in investment of 4.7%, while spend on display formats increased 6.0%.
The Advertising Association/WARC report has upgraded the ad spend growth forecasts for 2018 and 2019 by 0.6pp to 4.8% and 0.7pp to 4.5%, respectively, predicting a total investment of over £24bn in 2019.
Partnership Between FreeWheel & Integral Ad Science
Integral Ad Science and FreeWheel are partnering up to provide measurement and verification capabilities on FreeWheel's ad management platform. Internationally available across VAST and VPAID inventory for desktop and mobile, publishers can now measure the quality of their digital video for viewability, brand safety, and fraud. The new solution has already been tested and deployed in France with publishers TF1 Publicité and France TV Publicité, and is now being made available globally.
The new measurement gives publishers verified insights into the quality of their inventory, which can be communicated to potential advertisers, reassuring marketers that their video content will appear in viewable, fraud-free, brand-safe environments. Nick Morley, EMEA MD, IAS, comments: "Today, more than ever, third-party verification is essential so all players across the industry can invest effectively and with confidence. IAS is committed to supporting the buy- and sell-side and advocating for higher media quality standards – our partnership with FreeWheel allows us to continue this initiative."
"Creating global solutions and standards for digital video is a critical component for the health of the entire TV ecosystem", said Thomas Bremond, GM, FreeWheel International. "The integration of FreeWheel and IAS measurement capabilities will bolster the buy-side's confidence in the integrity of the inventory they're purchasing and allow publishers to pursue more informed monetisation strategies."
New Footfall Tracking Capabilities by mediasmart
mediasmart has launched new real-time footfall measurement and tracking of incremental KPIs, enabling advertisers to determine the incremental impact of drive-to-store campaigns. Co-operating with mobile-first data exchanges, mediasmart measures the incremental amount of store visits. Performance measurement and optimisation tools are available to media buyers, too.
"By using a platform that is integrated with several footfall measurement solutions in real time, mediasmart has gone a step further in allowing our customers to maximise the effectiveness of their campaigns", explains Noelia Amoedo, CEO, mediasmart. "We are a mobile-first platform with a long history of focusing on accuracy – and mobile is the only channel that links the physical and digital worlds – so our end-to-end solution is ideal for brands with a physical presence."
Rather than measuring drive to store effectiveness and impact at the end of a campaign, mediasmart is now providing this information to customers in real time: mediasmart's new offering completes any actual measurement of attributed visits with the comparison between users exposed to the campaign and users not exposed, who otherwise have the same characteristics. On the basis of the resulting data and additional probabilistic analysis, mediasmart predicts the estimated incremental visits to the store and provides the expected 'impact' of a campaign.
Cedato Introduces Contextual Lookalike Targeting
Reacting to GDPR, as well as new cookie restrictions in Apple's iOS, Cedato releases a new targeting technology that is based on predictions. Contextual Lookalike Targeting uses data collected from over 400 billion video transactions to determine time and place for individual video ads to achieve advertiser KPIs such as completion rates, engagement rates, and more.
"By identifying patterns within our video transactions, we are able to provide our advertiser customers with a steady sense of control, despite the turbulent market forces we are all experiencing", explains Ron Dick, CEO, Cedato. "Targeting is a main pillar of programmatic advertising and, as such, a necessary base for the continued growth of the industry."
The new technology is based on performance data such as scrolling, hovering, clicking, tapping behaviour, as well as completed views. Processed by Cedato's machine-learning algorithms and predictive technology, optimum content, placement, and ad units are determined based on the results generated for lookalike ads.
Tapjoy & Winclap Partner
Winclap is an SaaS for pricing analytics and marketing execution for mobile app marketers. Teaming up with Tapjoy, Winclap's RTP provides traffic quality insights into advertisers' media sources, while Tapjoy analyses mobile engagement for video and rich media ads, thus enabling app marketers to target the right consumer at fair prices.
Through the partnership, Winclap's user value assessments and Tapjoy's mobile engagement services combine, providing transparency for app marketers. "We are delighted that Tapjoy has joined our Partner Program and shares our commitment to building a fair and clean mobile ecosystem. More than ever, app marketers need transparency when it comes to the quality of users they receive from their different media sources. If they are to survive, ad-tech companies must work together to achieve that goal", says Mariano Saenz, CEO and co-founder, Winclap.
"Tapjoy's commitment to mobile app developers means we're always on the lookout for ad-tech companies that can move the industry forward. Winclap's RTP® offers an innovative way for advertisers to assess the traffic quality of their media sources and focus their spend based on the users that drive their business goals. We believe that everyone in the industry will benefit from this breakthrough, which is why we opted to partner with Winclap", adds Nathan Pringle-Dressler, senior account executive and mobile growth strategist, Tapjoy.
Ad VerificationDataEMEAMeasurementMedia SpendMonetisationProgrammaticTargetingTechnologyTransparency