ShareChat Surpass $2bn Valuation; German Regulator Fights WhatsApp Update
by Grace Dillon on 23rd Apr 2021 in News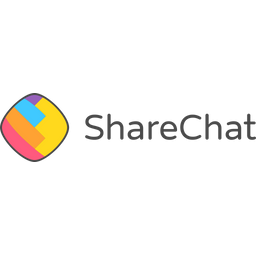 In this weekly segment, ExchangeWire sums up key industry updates in ad tech from around the globe. In this edition: ShareChat surpass the USD $2bn valuation mark; Germany's data commissioner seeks a halt to WhatsApp's impending privacy update; consumers express horror over a new product that "counts" streaming viewers; and the UK's home secretary joins child protection advocates in calling on Facebook to drop plans to extend end-to-end encryption to Messenger and Instagram.
Indian content-sharing platform ShareChat have broken the USD $2bn (£1.4bn) valuation mark after raising USD $502m (£361.2m) in their latest funding round. Led by venture capital firm Lightspeed Venture Partners and investment company Tiger Global, both US-based, the round also saw the participation of fellow social media businesses Snap Inc. and Twitter.
According to ShareChat, the injection of capital puts the company's value at just over USD $2.1bn (£1.5bn), and the fresh funding will be used to heighten their technology initiatives and ramp-up user attainment. Whilst a source close to ShareChat has said that the firm plan to embark on another funding round in the next few months, the company have declined to confirm this.
ShareChat's achievement reflects investors' increased interest in India, where the banning of a number of Chinese social apps has led to a surge in home-grown alternatives. Beijing-based ByteDance's prodigious video sharing app TikTok, which had accounted for a staggering 85%-90% of India's total short-form video consumption prior to being banned, has rapidly been replaced by domestic competitors including ShareChat's Moj. It's understood that ShareChat has 160 million users in India, with Moj boasting 120 million.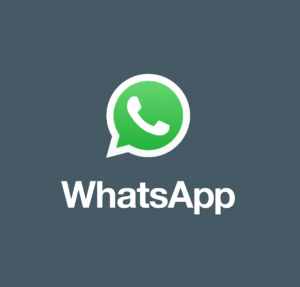 WhatsApp's upcoming privacy update may constitute an "abusive exploitation of data power", warns the Hamburg Commissioner for Data Protection and Freedom of Information. The German data regulator has expressed fears that the instant messaging platform's parent-company Facebook will use consumers' data for marketing purposes and direct advertising under the new policy.
The commission is currently appealing for an "immediately enforceable order" to stop the controversial update from going ahead in mid-May. WhatsApp had initially given users until 8th February to accept the changes or ceasing using the service, but was forced to extend the deadline to 15th May after receiving significant public backlash.
Whilst the firm have sought to assuage users' concerns, asserting that WhatsApp neither reads private conversations nor shares information with Facebook, consumers nonetheless flocked in their millions to competitor platforms such as Telegram and Signal.
Explaining the authority's stance, Hamburg Commissioner Johannes Caspar said that "up to now there has been no supervisory review of the actual processing operations between WhatsApp and Facebook that we are aware of. Currently, there is reason to believe that the provisions that will enable and expand the sharing of data between WhatsApp and Facebook will be unlawfully enforced due to the lack of voluntary and informed consent."
Already under scrutiny from the EU and the US, it seems like the regulatory walls are closing in on Facebook.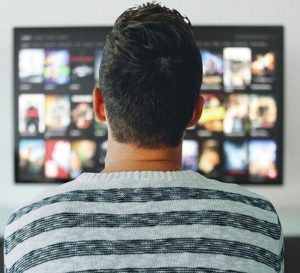 Consumers have been alarmed by news that a device has been developed that enables streaming services to charge individual viewers by counting the number of people in a room. Concerns about the new technology began after reporter Sean Aitchison shared a press release which said that the product will be able "to monitor a living room for people and sell individual On-Demand tickets".
The release, issued by Venue, the Xcinex-owned streaming platform behind the product, claims that the device will "revolutionise the way consumers will select, purchase and view their entertainment choices". The company explained that the product uses "a detection sensor that counts the number of audience members present in the room, thereby giving content creators the ability to sell tickets on a pay-per-viewer basis."
Despite the recent furore, news of the gadget was first published last year, with news outlets reporting that the tech would scan people's faces to determine the number of viewers present. Venue founder and CEO Cihan Faut Atkin, however, has denied this.
Despite being public knowledge since June 2020, Twitter users have responded to Aitchison's tweet with shock and horror. Atkin has since tried to assuage users' fears, stating that the device works as a "head count" rather than as a monitoring system and "just makes sure that the number of people in the room matches the number of tickets."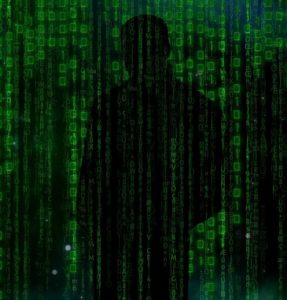 End-to-end encryption undermines authorities' attempts to protect children online, says UK home secretary Priti Patel, who has criticised Facebook's plans to expand their use of the privacy technology.
End-to-end encryption protects internet users' conversations by scrambling their content for everyone bar the sender and intended recipient. Having already implemented the technology on their WhatsApp chat service, Facebook have wanted to add it to Messenger and Instagram since at least 2019.
Explaining the rationale behind the plan, CEO Mark Zuckerberg said that the tech giant should be "working towards a world where people can speak privately and live freely knowing that their information will only be seen by who they want to see it". But child safety organisations have expressed concerns that the plan could leave child internet users more vulnerable to abuse and exploitation by effectively nullifying the platform's pre-existing safeguards.
Appearing at a virtual roundtable held by the NSPCC on Monday (19th April), Patel concurred that extensive encryption could put underage internet users at risk, and condemned the social media giant for "blind[ing]" themselves to the fact that end-to-end encryption can be used to facilitate abuse.
Yet the technology is widely supported by privacy and human rights campaigners, who fear that removing encryption could leave users exposed to snooping from state authorities and cybercriminals alike. The measure has also received the backing of the EU, who have suggested that the technology be applied to all forms of digital communication to protect consumers' privacy.
Also in the news
– The MadTech Podcast Special – Redefining Audience Addressability
– IPA Bellwether Report Q1 2021: Positive Sentiment Returns
– Are Brand Partnerships the Answer to an Increasingly "Ad-less" World?
– MadTech Japan (Day 2) – How Marketing is Driving Digital Transformation
– The Evolving Client and Agency Relationship
– A Serious End Game is Playing Out for Rogue Programmatic Traders
TagsAppsDataFacebookIndiaPrivacy