Twitter & Musk Meet to Discuss Takeover Offer; Private Equity Firms Eye Ubisoft for Purchase
by Hannah Dillon on 25th Apr 2022 in News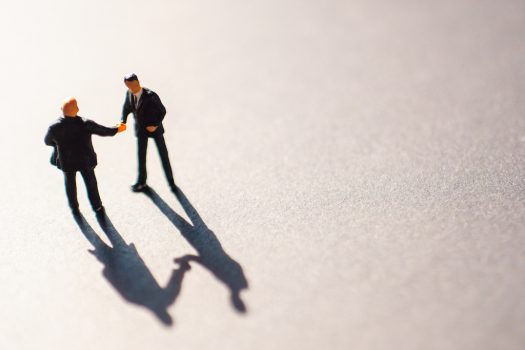 In today's ExchangeWire news digest: Twitter meets with Elon Musk to discuss his buyout offer; a report from Bloomberg taps Ubisoft as the latest game studio to be acquired by a private equity firm; and fintech start-up Zenda raises USD$9.4m (£77m) in a successful seed round. 
Twitter board meets with Musk
Twitter's board of directors have reportedly met with Elon Musk to discuss his USD$43bn (£33bn) offer to take over the platform.
The billionaire's unsolicited offer to buyout the social media platform follows weeks of tumultuous involvement with the company. After becoming Twitter's largest stakeholder on 4th April, Musk accepted a seat on Twitter's board, only to reject the position days later. Musk announced his offer to buy the micro-blogging platform on 14th April.
Following Musk's public offer, Twitter's management revealed they had a "limited-duration shareholder rights plan" in place to prevent a potentially hostile buyout. Also referred to as a "poison pill" strategy, this deters anyone from owning a stake of over 15% in the company by allowing others to buy additional shares in the firm at a discounted rate.
Details of how Musk intends to finance his bid, which includes a mixture of the Tesla-boss's own assets and the backing of several firms, including Morgan Stanley, were disclosed to US regulators on Thursday (21st April). According to Reuters, Bloomberg, and the New York Times, Twitter's 11-member board are seriously considering a possible deal at this time.
Wedbush Securities analyst, Dan Ives, told the BBC that many investors will view these discussions "as the beginning of the end for Twitter as a public company, with Musk likely now on a path to acquire the company unless a second bidder comes into the mix". 
Twitter is yet to comment on its alleged meeting with Musk.
Ubisoft tapped as latest game publisher to be acquired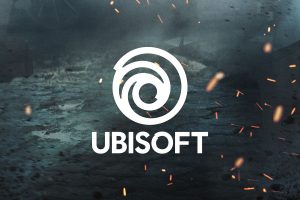 A report from Bloomberg has tapped France's Ubisoft as the latest target for private equity firms buying into the video game industry.
According to anonymous sources cited by Bloomberg, "Several private equity firms including Blackstone Inc. and KKR & Co. have been studying the French business." The sources, however, also advised that "Ubisoft hasn't entered into any serious negotiations with potential acquirers, and it's unclear whether its major shareholder is willing to pursue a deal."
The report has been backed by video game website and blog, Kotaku, whose sources among both current and former Ubisoft developers claimed the company "will eventually sell to someone amid a flagging stock price and ongoing production struggles."
Ubisoft, who lists 'Assassin's Creed' and 'Far Cry' amongst its flagship games, has faced a tumultuous few months; in December last year, reports surfaced that the company was haemorrhaging employees due to limited opportunities, low pay, and widespread workplace abuse. In February, an employee group at Ubisoft publicly criticised the game publisher for failing to address these issues.
Should Ubisoft be purchased by a private equity firm as predicted, the studio would follow in the footsteps of Activision Blizzard, Zynga, and Bungie, which were purchased by Microsoft, Take-Two, and Sony respectively.
Zenda raises USD$9.4m for school fee management app

UAE-based start-up Zenda has raised USD$9.4m (£7.3m) to help fund its mission to streamline the payment and management of school fees.
Formerly nexopay, Zenda's app allows parents to pay tuition fees directly to their children's schools by enabling schools to manage payments online. The start-up also features a financing option to extend tuition fee credit to parents on a flexible repayment structure.
Founded by Raman Thiagarajan and Haseeb Ahmed, Zenda is the duo' second start-up, and has been built on the knowledge gained from their premier ed-tech venture, 'nexquare' - a data analytics and management system for educational institutions and regulators. 
Since its launch in June 2021, Zenda's users have increased 20 times, and the app surpassed USD$100m (£77m) in annual contracted payments by the close of Q4 2021, according to Thiagarajan.
Following a successful seed round, which featured contributions from STV, COTU Ventures, Global Founders Capital, and VentureSouq, Zenda intends to accelerate its expansion beyond the UAE market, with Thiagarajan commenting, "Most of the funding is going to be used in the area of market development and customer experience."
Also in the news:
- Former Yahoo Director Chris Vincelli Joins Anzu as VP Business Development
- DoubleVerify Earns MRC Accreditation for Independent Third-Party Viewability Reporting on YouTube
- Adludio Bolsters Senior Leadership Following Record Revenue Growth of 447% Across Three Years
- Clear Channel LatAm Adds Hivestack as its Digital Out of Home (DOOH) Supply Side Platform (SSP)
AcquisitionFintechFundingGamingSocial MediaTwitter