Sony Follow in Microsoft's Footsteps; The Crypto Market Sees New Investment
by Zara Briggs on 1st Feb 2022 in News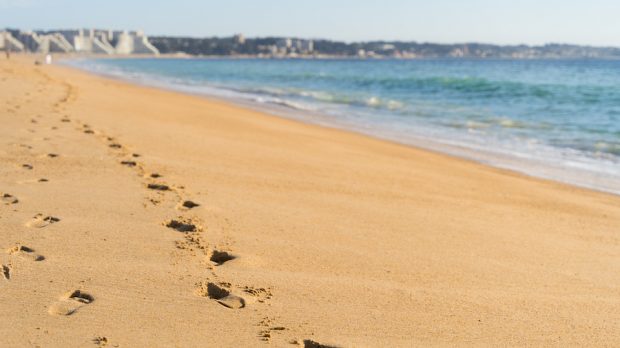 In today's ExchangeWire news digest: Sony have announced they will buy Bungie in a deal worth USD$3.6bn (~£2.7bn); FTX raise USD$400m (~£296.4m) in new investment supported by SoftBank and Ontario Teachers' Pension Plan; and the Q-commerce market sees rapid expansion across MENA with an increase in funding rounds.
Sony to buy Bungie in a USD$3.6bn (~£2.7bn) deal

After Sony's shares plummeted due to the announcement that Microsoft have bid to acquire Activision Blizzard in ​​an all-cash deal worth USD$68.7bn (~£50.91bn), the Japanese tech giant have upped their game, announcing they will buy Bungie in a deal worth USD$3.6bn (~£2.7bn). According to a blogpost, the Halo and Destiny creator will remain an independent publisher, working alongside Playstation Studios. Sony Interactive Entertainment will have access to Bungie's expertise about live game services and technology, dramatically increasing their user reach. 
Kenichiro Yoshida, chairman, president, and CEO of Sony Group Corporation, commented, "Bungie has created and continues to evolve some of the world's most beloved video game franchises and, by aligning its values with people's desire to share gameplay experiences, they bring together millions of people around the world." He adds, "as part of our Purpose to 'fill the world with emotion, through the power of creativity and technology', we will utilise the Sony Group's diverse array of entertainment and technology assets to support further evolution of Bungie and its ability to create iconic worlds across multiple platforms and media."
As of yesterday (31 January) when Sony announced the acquisition, their shares climbed 4.51% at market close.
The news may come as a blow to Microsoft as the US antitrust review of their acquisition will now be handled by the Federal Trade Commission (FTC), according to Bloomberg. The Justice Department replacement will investigate whether the merger, which has until June 2023 to be completed, will cause harm to competition down the line.
FTX raise USD$400m (~£296.4m) in new investment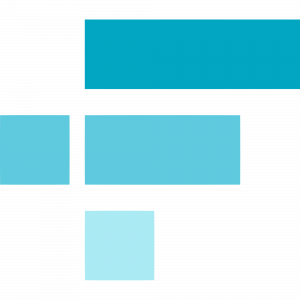 FTX, a Bahamian-based cryptocurrency exchange, have been valued at USD$32bn (~£23.7bn) after a USD$400m (~£296.4m) funding round supported by existing investors such as SoftBank and Ontario Teachers' Pension Plan. Sam Bankman-Fried, CEO and founder, stated that the new funding "will support our continued mission of delivering innovative products and services . . . as well as expanding our global reach with additional licenses around the world."
The platform have successfully kept up with the rising crypto sector, which grew by 187.5% in 2021 according to research by the World Economic Forum, smashing their own 2020 market value of USD$1.2bn (~£889.3m). This marks their third investment round in just six months, representing "a milestone achievement for FTX, as we raised close to USD$2bn (~£1.48bn) in six months", Bankman-Fried, commented.
Although the market has been attracting a significant amount of attention in the last few years, 2022 hasn't got off to a good start, with Bitcoin dropping to a six-month low on the 22nd January. The digital currency fell 4.3% to USD$35,127 (~£26,029) - the lowest level since July 2021.
In addition, only a few weeks ago Crypto.com's CEO Kris Marszalek confirmed a security breach which affected 483 users. Reportedly, all accounts were fully reimbursed, however, "unauthorised withdrawals totalled 4,836.26 ETH (~£9.9m), 443.93 BTC (~£12.6m), and approximately US$66,200 (~£49,046) in other currencies." This violation highlights that the thriving sector is causing the market to become increasingly tempting for online hackers, causing widespread concern for consumers.
The Q-commerce market sees rapid expansion across MENA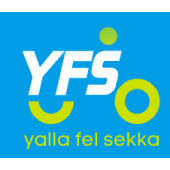 The Q-commerce (quick commerce) market is expected to be worth around USD$47bn (~£34.82bn) by 2030 in the Middle East and North Africa (MENA), according to research by Redseer. The sector is reportedly driven 80% by food delivery however, as e-commerce spiked due to a reliance on on-demand delivery services during the pandemic, other markets are catching up, and fast.
As there is more need for delivery services, platforms such as Yalla Fel Sekka (YFS), an Egyptian e-commerce platform who build a network of micro-warehouses across the country, are having to adapt to keep up. The Cairo-based firm have just secured a USD$7m (~£5.2m) Series A round in order to increase their customer base, as well as expanding their presence across MENA. They are also hoping that the funding will support their aim to build 20-40 more dark stores in the coming year. YFS completed their last funding round in November 2019, raising USD$3m (~£2.2m) in a Seed round led by The Graduate Syndicate. Khashayar Mahdavi, co-founder and chief strategy officer told TechCrunch, "being able to marry operational excellence and innovation with the technology to bring down your cost and have productivity gains is what sets us apart."
This adds to the list of e-commerce startups raising investment in the last few months. This week, Egyptian social commerce platform, Brimore, raised USD$25m (~£18.5m) in a Series A round co-led by the International Finance Corporation (IFC) and Endure Capital. Chief business and investment officer and co-founder, Ahmed Sheikha, stated, "we are building a smart and reliable infrastructure and a full ecosystem that enable masses to do commerce. So anyone– with a shop or a stay at home mom–can do commerce business with Brimore either online or offline."
Also in the news:
- Apex Mobile Media & AdInMo Forge Partnership to Accelerate In-Game Advertising Adoption
- Taboola Launches Homepage For You, Offering More Than 30% Increase in CTRs
- Didomi's Thomas Adhumeau appointed Chair of IAB Europe's TCF DPA Outreach Working Group
- Integral Ad Science Study Reveals Challenges and Priorities for Marketers in India